Books We're Reading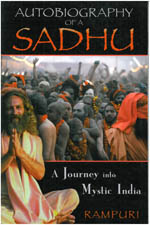 Autobiography of a Sadhu:
A Journey into Mystic India By Rampuri
From drinking the "Nectar of Immortality" at the source of the Ganges River to allegations of tantric murder, this autobiography is filled with true accounts of magic, miracles, ghosts, and austerities, with lessons on Hindu gods, ayurveda, mantra, and Indian culture woven throughout. Through his journey of extremes, Rampuri takes us into the mystic heart of India.
The Crazy Wisdom of Ganesh Baba:
Psychedelic Sadhana, Kriya Yoga, Kundalini, and the Cosmic Energy in Man
By Eve Baumohl Neuhaus
This book contains the core of Ganesh Baba's Crea Yoga teachings, from the beginning stages of conscious control of one's posture, breath, and attention to finally extending one's awareness to the farthest reaches of the cosmos. Eve Baumohl Neuhaus shows that the life of this scholar and crazy saint was as instructive as his teachings. She includes many personal reminiscences of this inspirational and challenging teacher from her own life and those of fellow students, which demonstrate that Ganesh Baba's extraordinary life was in keeping with his own role as the embodiment of Lord Ganesh, the remover of obstacles.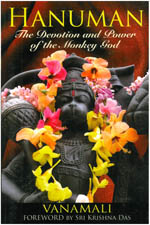 Hanuman:
The Devotion and Power of the Monkey God
By Vanamali (Foreword by Sri Krishna Das )
In this book, Vanamali recounts 36 legendary Hanuman stories–from his birth to his adventures in the Ramayana–and reveals the spiritual lessons, yogic practices, and Vedic astrology aspects they contain. Vanamali shows how Hanuman has the ability to bestow selfless devotion and strength to his devotees and that following his example is the surest path to attracting the blessing of Rama.