Brahmastra Trailer Release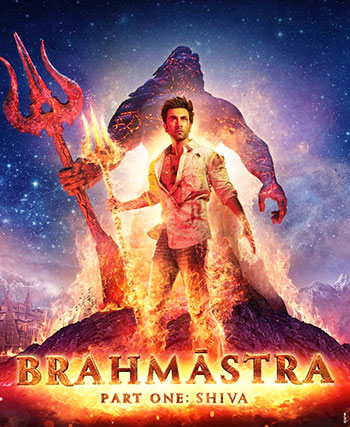 The trailer for the Karan-Johar-produced and Ayan-Mukherjee-directed film Brahmastra was released on December 15, 2021, in New Delhi.
The release date for the film has been mentioned in the trailer as being September 9, 2022.
There has been a lot of discussion and speculation about the film for quite some time.
According to producer Karan Johar, director Ayan Mukherjee started working on the concept of the film 7 years back.
He was pleased to see the trailer and the huge round of appreciation accompanying it since its release.
Brahmastra has an impressive and high-level star cast.
With Ranbir Kapoor and his rumored girlfriend Alia Bhatt in the lead roles, the film also stars Amitabh Bachchan, Mouni Roy, and Nagarjuna Akkineni.
The trailer begins with Ranbir Kapoor's voice saying that there are some powers in the universe which are beyond the comprehension of human beings.
Then, Alia's voice asks him why it is only he who can view such things.
She then wants to know from the character named Shiva (Ranbir Kapoor) what his actual identity is.
Brahmastra will also be dubbed in 4 south Indian languages: Tamil, Telugu, Kannada, and Malayalam.
The noted director S. S. Rajamouli will present the film in these languages.
The film is believed to be set in two timelines of this era along with the pre-Mahabharata era; and the central character Shiva travels to both eras.
This is supposed to be the first film of a trilogy.
Fans are eagerly awaiting the film's release next year.