Brian Kemp, A Friend Of Indian-Americans Sworn In As Georgia Governor By Ravi R. Ponangi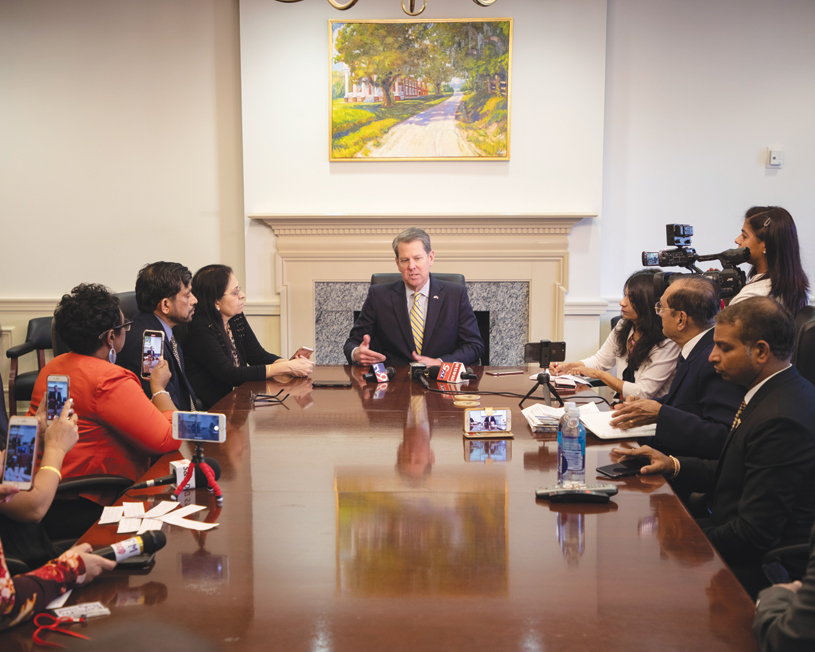 The Hindu Temple of Atlanta celebrated Vaikunta Ekadasi on January 2 and Navodaya 2023

Thousands of devotees from Georgia and neighboring states flocked to both Shiva and Balaji temples.

Food and Indian festivals go together! Everyone enjoyed the diverse menu of South Indian vegetarian delicacies.

On January 12, in front of a sizable crowd of residents from all over the state, Republican Brian Kemp took the oath of office for his second term in office. The Governor's oath of office was given by Carla Wong McMillian, a justice of the Georgia Supreme Court.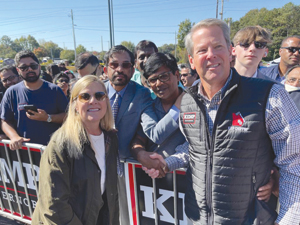 Later, other statewide constitutional officers who had been elected in the previous fall were sworn into office by Governor Kemp. Before a number of GOP leaders, former governors Nathan Deal and Sunny Perdue, lawmakers, members of Kemp's cabinet, several supporters, and his family, the swearing-in ceremony took place.
The governor spoke at his inauguration about his plans for his second term and the recent successes of Georgia, which has recovered from the global epidemic stronger than ever because to the fortitude of its people and the leadership of all of our elected authorities.
The governor made plans to work with the Georgia General Assembly to improve classrooms, make streets safer, generate well-paying jobs, and expand economic possibilities during his speech.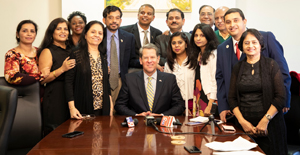 Musical pieces were played by the British Brass Band from the University of Georgia. offered by the Georgia State Patrol. The National Anthem was performed by Mackenzie Carpenter, Timothy Miller sang "America the Beautiful," and Officer Max Brewer gave the Pledge of Allegiance.
He is well-liked by the Indian population in Georgia, according to many. Since 2007, he has gone to Indian American events. On the basis of merit, he has nominated nearly 20 Indian Americans to the highest levels of government.