Brittany weds Francisco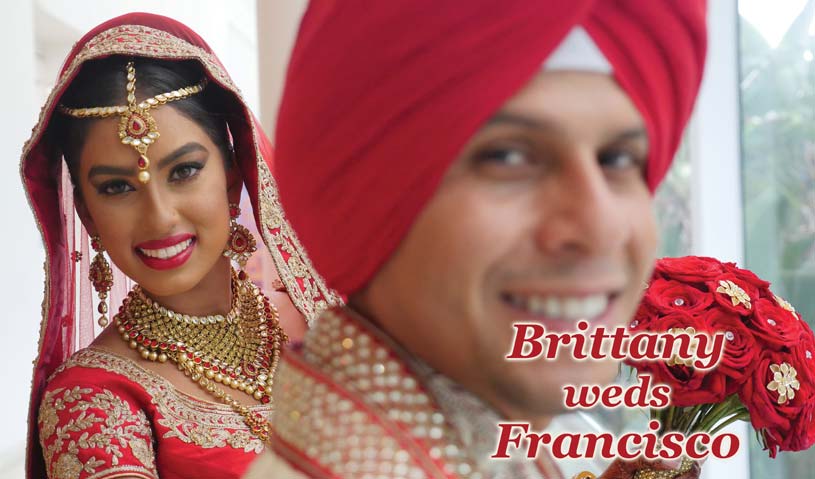 Brittany and Francisco were lucky to meet each other through work, and their six year relationship led up to a beautiful surprise proposal and, of course, an unforgettable wedding. Francisco proposed on the 4th of July, which also happened to be their anniversary. He took Brittany to a restaurant in Miami Beach where he asked the big questions, and she was surprised and excited that she forgot to say "yes"! Their evening ended with a beautiful fireworks display and excitement about planning the wedding.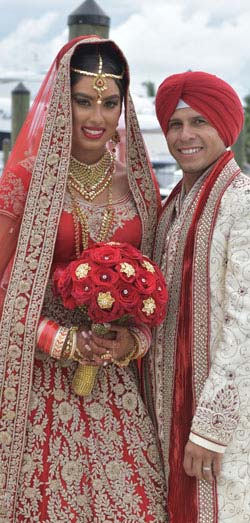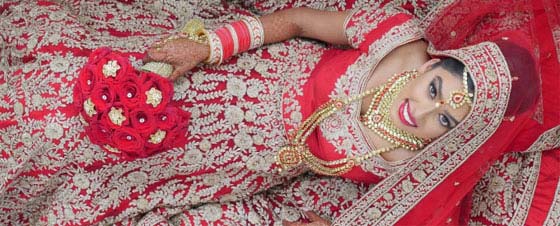 Brittany and Francisco, with the help of Brittany's mother and aunt, were able to plan the entire affair themselves. It was a challenge without a professional planner, but Brittany was able to personalize every aspect of the wedding, from the napkin ring holder to the gift boxes, and it made her feel more in touch with the celebration. They chose a venue in Ft. Lauderdale that provided a beautiful view and also allowed them to use their own vendor for Indian food, which is often difficult to find. Because most of the bride and groom's family live nearby in Miami, the Hyatt Regency Pier 66 was an ideal choice.
Before the wedding, they held henna and sangeet nights, using décor brought from India, including pillows, fabric draped across the ceilings, hanging lights, and lanterns.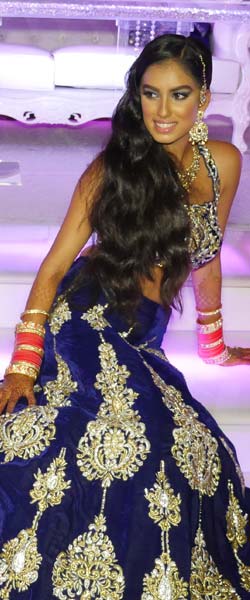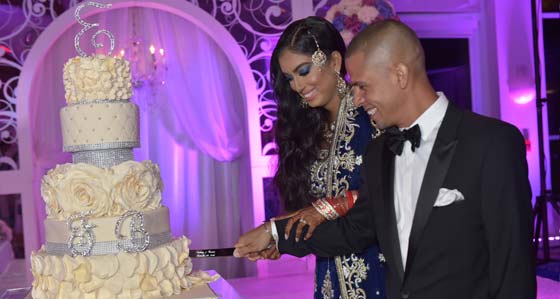 The henna artists came all the way from Canada, because Brittany had fallen in love with her work on Instagram and knew she wanted the same designs for her special day.
When the wedding day arrived, Brittany and her bridal party were chauffeured to the ceremony in a party bus, while Francisco arrived at the church with his family. The ceremony décor was simple, with flowers and lanterns that didn't distract from the ceremony itself.
As the evening transitioned into the reception, the bride and groom entered with a dhol player to begin the celebration. The theme for the reception was crystal elegance, with crystal accents and jewels complementing the purple, silver, and white rose centerpieces on every table.
To reflect the union of their two very diverse cultures, there was a mix of music including Bollywood, reggaeton, and hip hop. Brittany's four cousins surprised her with a dance performance, and the happy couple and their 160 guests enjoyed a night of dancing and celebration. Brittany is glad that she planned the wedding herself and began far in advance, because everything went according to plan and she was able to enjoy her special day without any worries.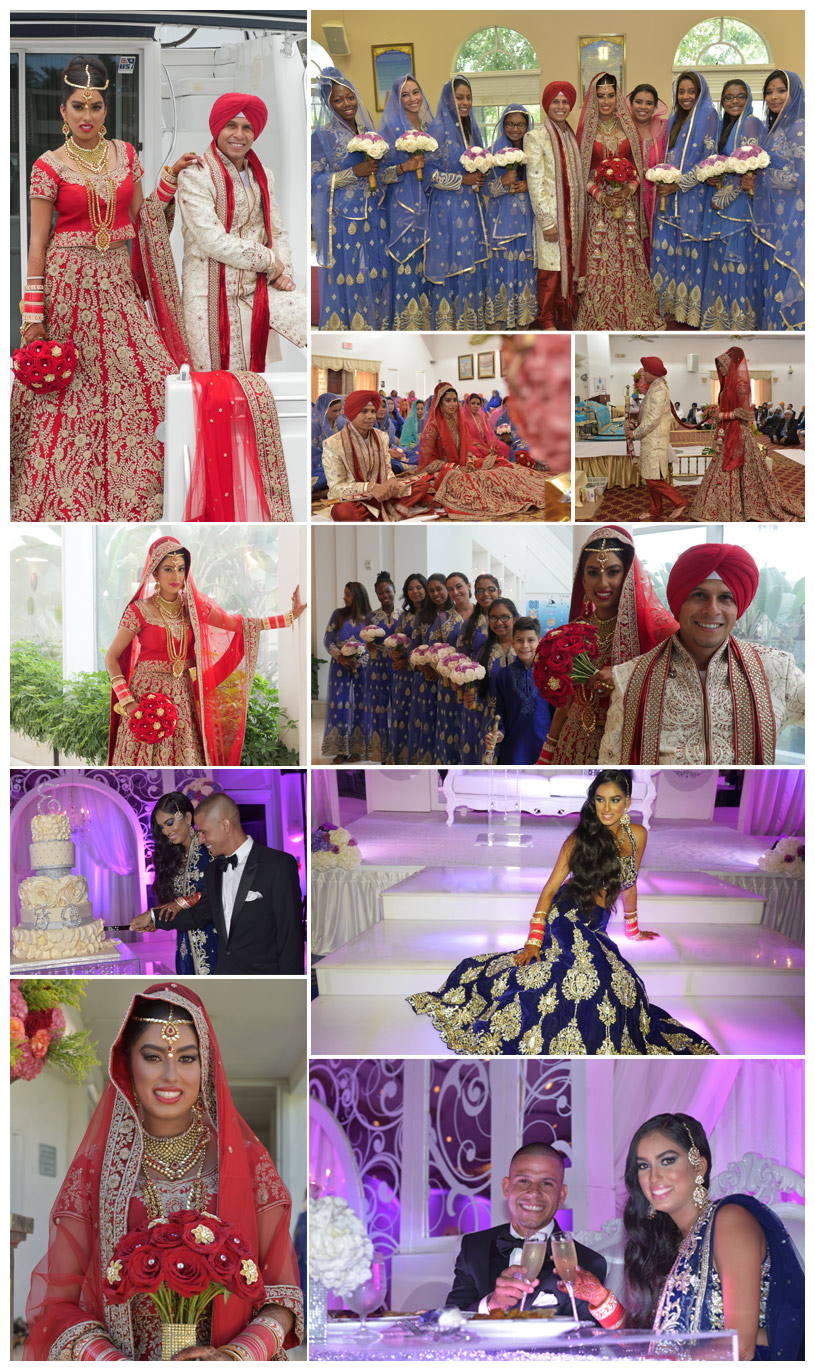 Photos Courtesy
DISC JOCKEY
Power Parties
954-530-6136
bigwill@powerparties.com
PHOTOGRAPHER
Fine Art Productions
732-662-5555
www.fineartproductions.net
FLORIST
Fantasy Designers
305-823-1215
www.fantasydesigners.com
Reception Sites
Hyatt Regency
954-414-8504
allison.barnett@hyatt.com
MEHNDI Sonia Sumr
647-997-8695
soniashenna@gmail.com
RESTAURANT/CATERING
Delicacecy Gourmet
786-587-9981
PANDIT/WEDDING DECORATOR
Bhai Sahib Makanjit Singh
WEDDING SERVICES
Gloria Pelo
786-942-8819
www.gloriapelobrides.com