Choosing the Right Photographer to Capture Your Memories
Once couples and their families settle on a venue and choose a wedding date, the next important item on the list of wedding-to-dos is often choosing a photographer. You found a gorgeous backdrop for your dream wedding, now the focus shifts to finding the right person or team to capture memories to last a lifetime.
Most experts agree that style is the most important consideration when narrowing your list of top photographers. With Facebook and Instagram feeds full of images from friends' and families' engagement photo shoots and weddings, chances are you are already drawn to a certain look and feel. Peter Nguyen of Peter Nguyen Photography believes, "style is the most important factor couples should consider … I highly recommend couples take time to look through the photographer's recent works. Create a private Pinterest board for wedding photo samples and inspirations, and share it with your photographer."
From the style of photography to the nitty-gritty details of budgets, proofs, and prints, choosing a photographer can seem like a daunting task. No one wants to look through their wedding album years from now and be disappointed with the images. Though you may "ooh" and "aah" over artistic images and creative, out-of-this-world poses, there are many factors to consider (both practical and your own wants and needs) as well as questions to ask potential photographers.
Factors to Consider
Moments from your wedding events will be cherished not only today and tomorrow, but also for many years to come so the task of choosing a photographer may feel like a weighty decision. Personality, budget, experience, and photography styles rank among the most important factors to consider when choosing a wedding photographer. Niulka and Luis LaBoy of NSPG Media believe that "ultimately, it all depends on the couple's wants, needs and desires coupled with a budget. Also consider their quality of work, personality, and experience. No matter how much you love someone's work make sure your personalities click and that they have experience in the type of wedding you'll be having."
Personality
Most photographers agree, it comes down to personality, personality, personality! Stephana Ferrell of Sona Photography stresses, "You have a vision for your day, and you'll need someone behind the lens that can capture it for you the way you want it. Just as there are painters with different techniques to paint the same media/subject, your photographer and cinematographer will have a unique way of "seeing" your event. Likewise, personalities need to click as this will be a day with some hiccups and time management concerns- make sure all of your vendors will support you through your day and not add to the stress.
For some couples, you may need to experience the photographer in action, so consider using your Engagement Photo Session as a trial run. Soham Patel of Soham Photography adds that doing an Engagement Photo Shoot help the photographer to "understand the bride and groom and their personality." Your photographer is one vendor who is truly going to be with you every step of the way, so the connection you feel with him or her is not one to be taken lightly.
Budget
Budget is always an important consideration for any vendor that you choose. Most photographers agree though, that budget alone should not influence your choice until you have narrowed down your list. Factor in the photographer's ability to capture stunning images in the style you want. Also, be sure to compare apples to apples; in other words, prices do not always reflect the same time commitment or printing/album choices.
Experience
Photographers with many years of experience have not only fine-tuned their skills, they have also developed relationships with other vendors and are familiar with most venues. Seema Samji of Zamana Lifestyles adds, "Photographers who have been in the game for a while will be more comfortable with the shoot, rather than be overwhelmed with the size and complexity of the Indian weddings!" Being fully prepared also comes with experience as noted by Altaf Khan of Shennai Art Studio. "We don't want to miss any key moments, so we bring multiple cameras, and use as many as five cameras."
Wedding Photography Styles
Your chosen photographer should reflect the style you envision for your wedding memories. Traditional or classic photographers will work from a shot list you provide and are more comfortable with formal, posed shots. Photographers who embrace a candid or photojournalistic style are more likely to step back and capture moments as they happen. Some photographers place more emphasis on an artistic or creative style. These images tend to feature unique poses, incorporate different angles and scenery, and focus on details like clothing and décor. Most modern wedding photographers use a blend of styles, so looking through portfolios is an important way of gauging where a photographer's style falls. Ashok Pancholi of Digital Dream Studio emphasizes the importance of looking at portfolios and asks clients "to really look through past work in detail." Portfolios will reflect how a photographer maintains their creative and professional integrity while also capturing the shots clients want.
Prepare for Your First Meeting
Once the list of photographers has been narrowed, focus on gathering the right information at each of your meetings. Kimberly Romano of Kimberly Photography reminds couples to approach their first meeting with an "open mind. Come prepared with what you want to know from your photographer. Let us walk you through the process and ask questions, even if you're unsure about the question."
In addition to technical questions about the contract, fees, and equipment, here are a few more to keep in mind during the first meeting:
What style do you specialize in? (Styles discussed in the section above.)
How would you describe your working style? (Do you want your photographer to orchestrate moments or capture candid shots?)
Who will be photographing my wedding? (Be sure to meet with not only the owner, but also anyone who will be a part of your team.)
Have you shot at my venue(s) before? (Understanding the lighting and knowing great spots for photos is a huge advantage.)
Have you ever worked alongside any of my vendors? (Most wedding vendors develop strong relationships, which makes for seamless flow throughout all your events.)
Are you shooting in digital or film format or both? (Most photographers shoot digital now, but always good to ask!)
Can I give you a list of specific shots we would like? (Some photographers prefer to stay true to creativity, while others understand you need some posed photos.)
How many pictures do you take? (Most photographers take 500 pictures.)
Will the photos be retouched and color balanced? (Will this be done before you see the proofs?)
How long after the wedding do we get to see the photos?
In reflecting on the role of a photographer, Amish Thakkar of Fine Art Productions states, "We don't simply click and process pictures, we preserve the exact emotion you had during your wedding, and pack it into one beautiful remembrance of a wedding portrait." So as you narrow your choices, consider how your first meetings went. Did you feel at ease with the photographer? Was there a connection, and did he/she understand your expectations? Will your emotions be captured to live on in beautiful portraits? Listening to your own intuition is just as important as considering budget and style.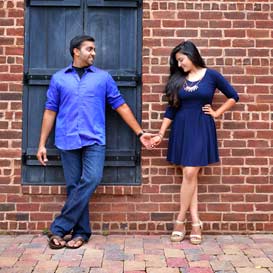 Favorite Wedding Moments
The experts share their favorite wedding moments.
Altaf (Shennai Art Studio): To be honest, every wedding moment is my favorite moment!
Ashok (Digital Dream Studio): Covering the entire Wedding! Especially capturing all the sentimental moments.
Kimberly (Kimberly Photography): After the ceremony…. for most, the ceremony is one of the most nerve-wracking, stressful parts of the wedding. Making sure everything starts on time, being in front of all your family and friends. Once it's over, you see the stress go away and couples are in complete love and bliss.
Niulka and Luis (NSPG Media): My favorite moment of a wedding is the reception. It's like the finale to a fireworks show saving all of the sparkle and excitement until the end!
Peter (Peter Nguyen Photography): The bride's entrance is by far my most favorite wedding moment. I love capturing the groom's look when he sees his bride for the first time in her wedding dress.
Seema (Zamana Lifestyles): I love that the weddings in the Indian culture involve all the families, friends, relatives, acquaintances, work colleagues… everyone comes to celebrate with the couple. There is so much love, joy and happiness…so many priceless moments to capture!
Soham (Soham Photography): When the clients and family/friends are having fun during all moments of the wedding … especially because pictures always come out great when people are happy!
Stephana (Sona Photography): My favorite moment is when the Bride and Groom see each other for the first time! In most cases, we are there with them prior to this moment, and the preparation and anticipation for that first gaze just makes for such amazing energy and emotion […] It is such a special moment, and I feel so honored when a couple entrusts us to capture it.
Photographers
Special thanks to the photographers who contributed their thoughts and advice to this article.
Digital Dream Studio
Tel:
www.digitaldreamstudio.com
Fine Art Productions
Tel:
www.fineartproductions.net
Kimberly Photography
Tel:
www.kimberly-photography.com
NSPG Media
Tel:
www.nspgmedia.com
Peter Nguyen Photography
Tel:
www.peternguyenphoto.com
Shennai Art Studio
Tel:
www.shehnaiproduction.com
Soham Photography
Tel:
www.sohamphotography.com
Sona Photography
Tel:
www.sonaphotography.com
Zamana Lifestyles
Tel:
www.zamanaphoto.com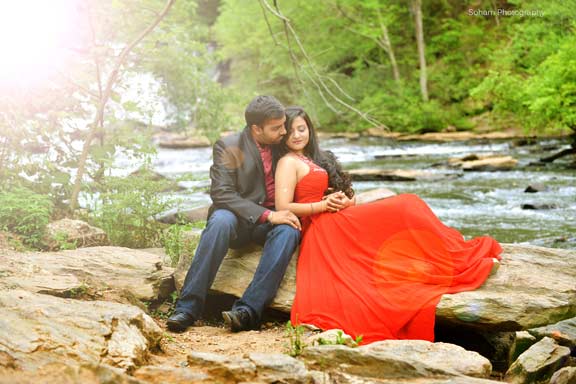 About the Author
Arpan Group, a boutique ad agency and public relations firm that specializes in capturing untouched ethnic markets. From press releases and media kits to marketing materials and by-line articles, The Arpan Group customizes solutions based on the client's needs. For more information, visit www.thearpangroup.com or call .