Covid-19 could be transmitted through the placenta!
The possibility that pregnant women infected with SARS-CoV-2 will infect their new-born baby is still a topic that generates debate within the scientific community. Three weeks ago, they detected in the Madrid Hospital La Paz a possible case of a pregnant woman with Covid-19 who had also infected her baby through the uterus, although it was a hypothesis that could not be proven.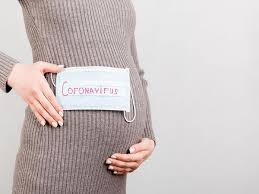 In fact, as yet there is no evidence to confirm that the coronavirus can reach the foetus. However, the likelihood of this happening now increases with a new study published in the journal Nature Communications.
The report, called Transplacental transmission of SARS-CoV-2 infection, presents the case of a 23-year-old woman with more than eight months of pregnancy who entered the French university hospital in Paris-Saclay with fever and severe cough.
After conducting blood tests and other medical tests, the doctors confirmed that the young woman was infected with coronavirus.
Nasal and rectal samples taken from the new-born after caesarean section revealed the presence of the E and S genes of Covid-19. The authors of the study, led by Daniele De Luca, also found that the amount of viral load in the placenta was greater than in amniotic fluid or maternal blood. A result that suggests that SARS-CoV-2 could actively replicate in placental cells and cause neonatal viremia, that is, the virus entering the bloodstream.
Therefore, by confirming the presence of Covid-19 in placental tissue and maternal blood, experts have concluded that transmission from mother to baby may have occurred through the placenta.
Although the results are inconclusive and more studies would be needed to confirm this hypothesis, the report opens a new line of research to investigate and better understand the transmission routes of this virus.
Covid-19
New-born baby
Covid-19 through Placenta
SARS-CoV-2
Corona Virus