Dr. Sudhakar Jonnalagadda becomes the 37th President of AAPI, America's largest doctors' organization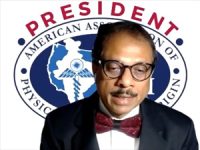 Dr. Sudhakar Jonnalagadda has taken over as the 37th President of the American Association of Physicians of Indian origin (AAPI) during a virtual "change of guard" ceremony in Chicago Saturday.
AAPI is the largest ethnic medical organization of physicians that represents the interests of over 100,000 physicians and Fellows of Indian origin in the United States. It has been contributing to the shaping of healthcare delivery in the US for the past 39 years.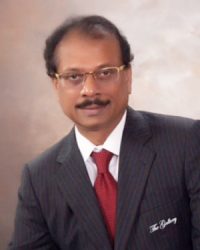 After assuming office as the President of AAPI Dr. Jonnalagadda said, "I will work to make AAPI stronger, more vibrant, united, transparent, politically engaged, ensuring active participation of young physicians, increasing membership, and enabling that AAPI's voice is heard in the corridors of power."
Dr. Jonnalagadda is a certified gastroenterologist/transplant Hepatologist, working in Douglas, Georgia. He is a former assistant professor at the Medical College of Georgia. He vowed to take the organization to the next level and said, "AAPI must be responsive to its members, supportive of the leadership and a true advocate for our mission."
Along with the new president, the new AAPI executive committee members also took the oath. They included Dr. Anupama Gotimukula as President-Elect, Dr. Ravi Kolli as Vice President, Dr. Amit Chakrabarty as Secretary, and Dr. Satish Kathula as Treasurer of AAPI.
Dr. Sudhakar Jonnalagadda
American Association of Physicians of Indian
President
AAPI
US
Chicago
Indian Origin
Gastroenterologist