Day of Service at South Florida Hindu Temple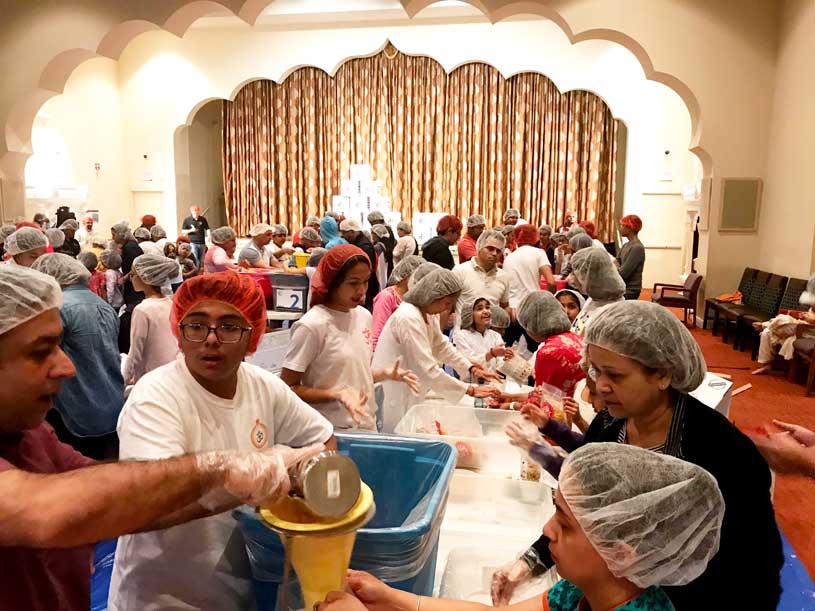 On February 23, 2020, I was lucky enough to be a volunteer during the annual Day of Service at South Florida Hindu Temple. The day is dedicated to Hindus coming together to perform Seva, selfless service. It is about helping our community because most of us are very fortunate and blessed to have food and basic necessities. To me, the day was not about doing work to get community service or working to brag to others that I helped the community, but it was simply about helping my fellow citizens and community because they need it. Community service or any service should not be about meeting a requirement or doing it to get a reward or prize. Gandhi ji often said, "Service to Man is Service to God." God gave us all our food and basic resources for life. Since we have had the privilege of being given a surplus of these items, we should give the extra to those who were not given enough. This is like giving back the extra to God as shown by the quote because God gave us more than we need so we should give back to him in order for others to get an adequate amount. Our dharma as Hindus is to do the righteous deed, the right deed. The right thing is to support and aid those in need whenever possible, not to work for selfish reasons. This event brought our community together not to meet friends or party, but to work as a collective team in order to better serve the rest of society. Our culture is heavily centered around food, so to me, this event was a great way to spread our love into the entire community, and to share our principles of Seva and generosity.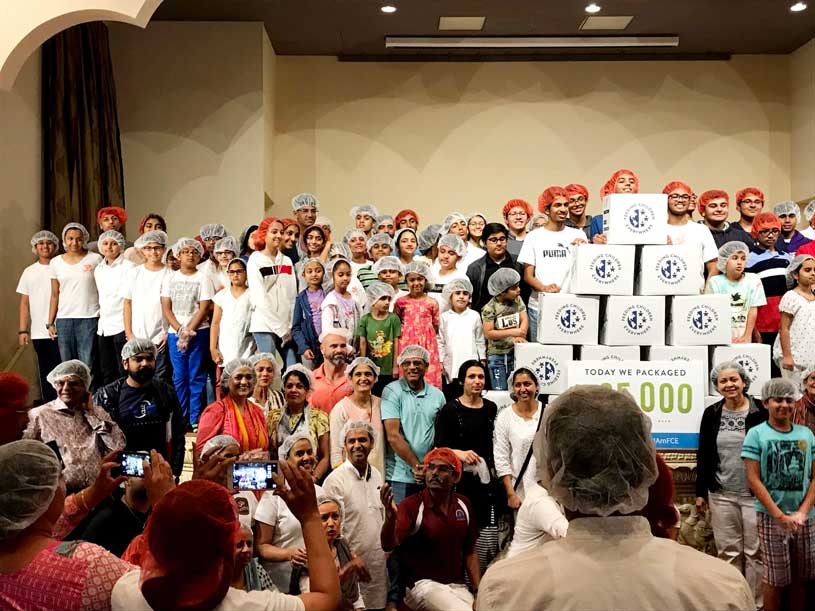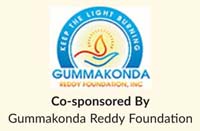 February 23, 2020, was not just a usual day of prayers at the South Florida Hindu Temple; it was a day of Seva or selfless service. That morning the temple was swarming with devotees of all ages joyfully working hard preparing food packets for the needy. It was a wonderful sight. Added divine music made this karma yoga very blissful. South Florida Hindu Temple is proud to have prepared 25,000 food packets and 250 hygiene bags, which were distributed to the needy. The Temple has made this project an annual event, and we are very grateful to all the volunteers and the generous donors to make this project very successful.
Dr. Vinod Patel
Chairman, South Florida Hindu Temple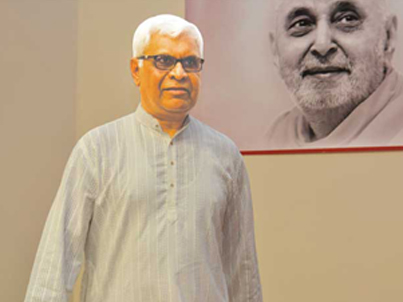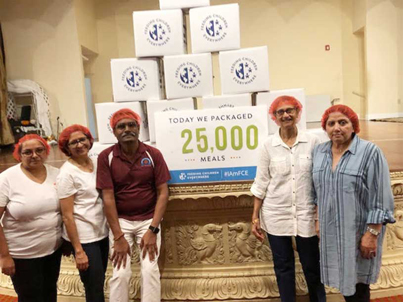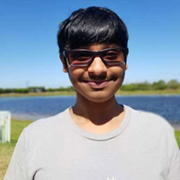 About the Author
Yash Patel is a Sophomore at Cypress Bay High School and a Yuvak in the South Florida Hindu Temple BalVihar Program.
He has a passion to make a difference in the community especially ensuring that no-one should go hungry. He is currently aspiring to become a neurosurgeon.
Day of Service at South Florida Hindu Temple
annual Day of Service at South Florida Hindu Temple
Hindus
Gandhi ji
Service to Man is Service to God
Hindus dharma
South Florida Hindu Temple
Florida Hindu Temple