Desi TV Duniya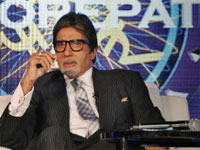 KBC Launches Promo Tour
Kaun Banega Crorepati is back on air with the same host – Amitabh Bachan. This time, makers of the show have gone a step ahead and kicked off a tour called Hot Seat Aapke Sheher that encompasses twelve cities in India. This is a smaller format of the same game and is planned to be held in Surat, Ahmedabad, Nashik, Ludhiana, Meerut, Lucknow, Kolkata, Varanasi, Patna, Nagpur, Indore and Jaipir. A KBC van will set begin its journey from Mumbai. Winners of quiz show held in these cities will win attractive prizes. The van is also going to feature a message board on which people can write their views. The intention is to touch millions of people who have always wanted to be in the hot seat, but have not been successful in their efforts.
Limca Book of World Records Welcomes Comedy Circus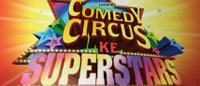 Comedy Circus has added a new feather to its hat. The show has made it to the archives of the Limca Book of Records 2013 for being the longest running reality comedy show on television. Over the years, the show has had 16 seasons with 113 participating artists and 71 unique themes. There have also been 16 hosts and 115 celebrities on the show. Comedy Circus has been on air since 2007. .
Karan Kundra Gets a Wild Card Entry in Jhalak
The young television star turned actor Karan Kundra is speculated to be in JhalakDikhhlaJaa's next season scheduled to air soon on Colors. The actor is busy shooting for VikramBhat's film. He has signed up for three films with Bhat, one of which marks his debut into Bollywood. Karan is keen on being a part of this amazing dance show, but has a problem with the dates. So the actor along with the channel and production house came up with a smart way out of this dilemma. Rumors say that the actor may be brought into the show as a wild card later. This way, everybody wins.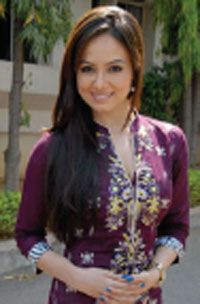 Sana Saeed Will be Missed on Jhalak
n the popular reality dance show Jhalak Dikhla Jaa, it was elimination time and the audience got a shocker. Sana Saeed, one of the most energetic contestants on the show, bid farewell along with her brilliant, talented partner Tushar. Conversing after her ouster, she said that being on Jhalak was one of the best experiences because she got a crash course in dance. She said that her confidence level is now very high and she learned much besides dance from her brief stint. Sana was especially appreciative of the crew and management of the show. While she is going to miss the stage, the show is going to miss her brilliant energy.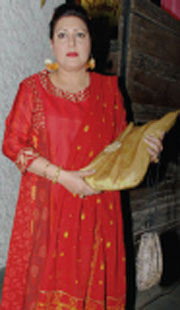 Madhubala has a New Character, Navneet Nishan
One of today's top television shows, Madhubala – ek ishq ek junoon, is all set to welcome Navneet Nishan, a star who became a household name in the 90s for her brilliant portrayal of an urban woman Tara. She has been approached by the production house and has been offered a meaty role as the lead aunt. According to sources, she is going to live in RK's mansion and is going to majorly influence the future course of the show. When contacted, she confirmed that she had been approached and has consented to be a part of the popular serial.