Desi TV Duniya
Comedy Nights with Kapil fan favorite in Oman
Comedy Nights with Kapil is undoubtedly one of the best shows to have graced Indian television. The show's massive fan-following is not restricted to India alone. Roar Entertainment, the company that organizesthe show in Oman, reported there nearly hysteria among the people of Oman when it comes to getting tickets for the show. A spokesperson from the company said that never before has a show garnered this sort of response in Oman as evidenced by crowded ticket counters and long queues. The organizers are not giving out any free tickets for this show, but this has not deterred ex-pats from trying to find a spot in the audience. The show, scheduled for November 22, will feature both Kapil Sharma and Sunil Grover.
Colors to launch new show Beintehaa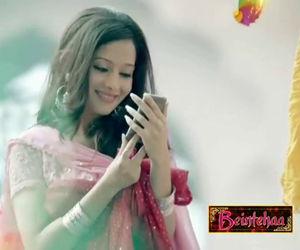 Colors TV is ruling the roost these days given two of its shows, Comedy Nights with Kapil and BiggBoss, are major hits. The channel has since announced a new show, Beintehaan. As the name suggests, this is a love story, but with a different twist. The show is already poised to become a hit as it will feature PreetikaRao, actress Amrita Rao's sister. The show's other big names include Riva Bubbar, SuchitraPillai, NavedAslam and Rituraj Singh in leading roles.Beintehaan will air in the place of Bigg Boss 7 after the reality show ends in a few weeks time.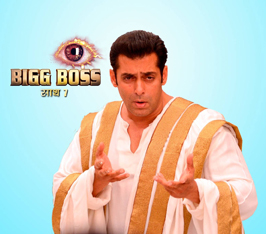 Sasural Simar Ka is no less than a suspense thriller
Sasural Simar Ka is bent on taking audienceson a rollercoaster ride. Featuring AvikaGor and Dipika Samson, the show has been an exciting journey from the start. The latest drama in the story is thatRoliis trying to teach Shaurya a lesson for misbehaving with Jhanvi. Finally, when everything is set, the Bharadwaj family comes to know about it. Siddharth is nervous because of the huge risk that Roli has taken. They now plan to disrupt the plan and save Roli, unaware that the plot has another side to it. The entire drama comes to a huge anti-climax in the wedding venue. Watch the show to find out the latest!
Big drama in Bigg Boss 7
Bigg Boss is in its tenth week, and the competition gets fiercer by the day. There is a mad rush for the number one position in every task. This season has by far been one of the most competitively intense. Recently, Kamya had a spat with the housemates because she felt that she deserved to be selected as the best performer. However, her teammates Andy and Gouhar felt that she should not be selected because her secret task cost the team points. Finally, Kamya, Gouhar, Sangram and Tanishaa received equal votes for the best performer's position. The two people voted as worst performers wereAjaz and Pratyusha. With so much politics going on in the house, you will want to watch the show on Saturdays to see who is the next to go.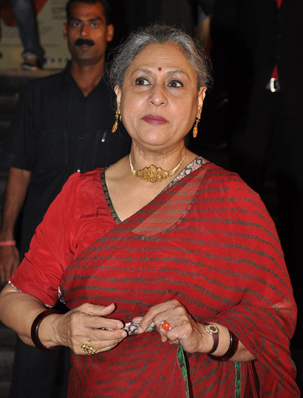 Jaya Bachchan to grace the small screen
After husband AmitabhBachchan and son Abhishek, it is now Jaya Bachchan'stime to grace the small screen. She will make her television debut in a fiction show produced by Endemol Productions. According to sources, the show takes on an interesting and new concept. Apparently, Jaya could not refuse the role. It is going to be a new genre for her since she has never attempted a role of this sort. Until more details are revealed, we can only wait and see how Jaya Bachchan will be received in her television role.