Bollywood Today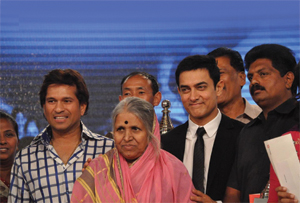 Aamir Khan keen on reprising Tendulkar on screen
Mr. Perfectionist of Bollywood is keen on stepping into SachinTendulkar's shoes if he gets a good script. Aamir Khan, who has already made a movie about cricket, Lagaan, has personally expressed his desire for a film aboutTendulkar. Aamir is known to be an ardent admirer of Sachin and was also present at Wankhade Stadium to watch the master blaster play his last innings. Aamir Khan even dedicated the title track of Dhoom 3 to Sachin. It is definitely going to be interesting to see the lengths to which Aamir goes to reprise Tendulkar's larger than life persona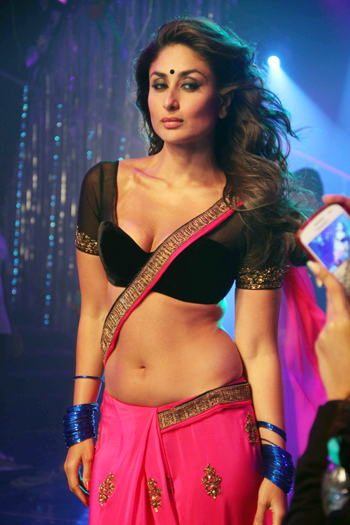 Kareena wears just six costumes in Gori Tere Pyaar Mein
KareenaKapoor, one of today's most stylish and glamorous heroines, could have a huge wardrobe at her disposal any time of the day. However, during the shooting of the Karan Johar production, Gori Tere Pyaar Mein, she wore just six costumes in the entire movie. Kareena plays a poor village belle who fights for the causes of the villagers in the movie. Considering the simplicity of the role, it was im portant to restrict the variety and number of costumes to lend an air of authenticity to the role. Director PunitMalhotra says that they had to remove designer Manish Malhotra because the costumes needed to be so simple and minimal. Kareena, the professional that she is, is said to have accepted the costumes graciously without complaining
J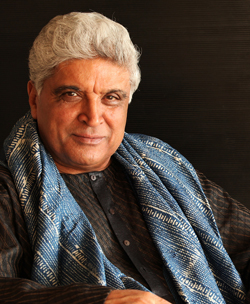 aved Akhtar to pen movie script after nine years
Javed Akhtar is known to be one of the most prolific scriptwriters in Bollywood. Along with Salim Khan, he has produced blockbuster scripts like Sholay. In the recent past, he has not written any scripts, his last being the script forLakshya. The author/poet is now ready to write a new script and says it will be for a mainstream cinema. Akhtar says nobody has commissioned him to write this script. He simply had a brainwave and decided to pen it down. When asked about working with Salim Khan again, Akhtar says that he has nothing against working with his former partner. If they find something that interests them both, they may work together. He, however, says that if the duo does work together, it will be on an original script and not a remake of one of the previous hits.

K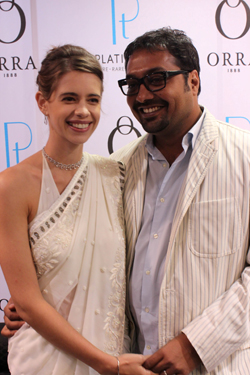 alki Koechlin and Anurag Kashyap need time apart
Rumors of a divorce between director Anurag Kashyap and his actor wife Kalki Koechlin have been circulating for months. The couple has not give an explanation to day, though they now media persons that they were separating not divorcing. They need some time apart from each other to reflect. Marriage to Kalki is Anurag's second attempt at finding marital bliss while Kalki has never been married before.
R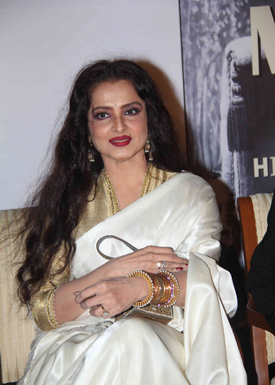 ekha no longer working together with Amitabh Bachchan
Movie lovers were excited when Rekha and Amitabh agreed to work together in Welcome Back, a sequel of the 2007 Akshay Kumar super hit comedy, Welcome. According to sources, neither Rekha nor Amitabh had any problems to work with each other. Their last movie together was Silsila, released 21 years ago. However, Rekhais unable to do so any longer because of date conflicts. She had already committed her dates to Super Nani and is unable to accommodate Welcome Back. In the movie, Amitabh was to take on the role of late Feroz Khan and Rekha was to be his partner.