Desi TV Duniya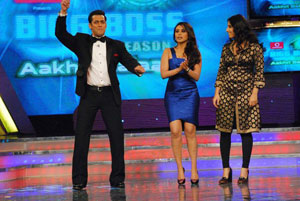 Bigg Boss House Filled with Celebrations and Provocations
Just as the members of the Bigg Boss family leave the house with every progressing week, the inmates are getting more restless, and quite unnerved at how they will spend the next few days in confinement. Big Boss is doing his bit by throwing in some celebrations for Christmas and New Year, but that does not seem enough.
Whether out of boredom, or by being in each other's way too often, even the reticent residents are starting to act up and goad one another into action. While Sameer has been egging Khali on, Dolly seems to be getting some of her old traits back. It's interesting to watch the new turns this show will take on, so stay glued to Colors for more of your daily dose.
Gaurav Bajaj Debuts with a Bang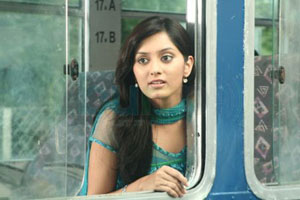 Gaurav Bajaj is all ready to take on television and the masses. Gaurav has landed the role of the lead in the soon to be telecast show Sapno Se Bhare Naina which is up on Star Plus. This young boy, who has most elements to make it big also has big hopes from television. The chocolate looks and striking poses are promising, the performance is still to be seen.
The serial is based on a love story, but is said to be different from all the others which can be found on television. Just how different this one is, only time will tell.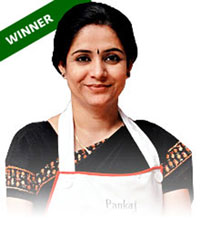 Will Akshay Remain The Top Chef?
MasterChef India has come to a close in its first season. Star Plus crowned Pankaj Bhadouria the first MasterChef of India. However, Akshay reassured fans of the show that the next will be soon to follow and has fuelled anticipation and expectations for the next season even before details have been finalised.
Although we all know that there will be a second season of MasterChef India in the coming year, people are speculating, and hoping, that Akshay will continue to be the host of the show. With his appeal and magnetic presence, he won half the viewership single handedly. Akshay, who can never forget his roots, maintains that he will always stay close to cooking, which is where his life began. We hope this is enough motivation for Akshay to keep coming back to MasterChef year after year.
Jhalak Spins to New Beats
Many new things are constantly occurring on Jhalak Dikhla Ja, reality dance show which is aired on Sony Entertainment Television. First the judges were at loggerheads with one another, there were surprise entrants and wild performances. With some contestants getting praised and motivated, others are slowly starting to be shown their way out, as the judges and public sift through to reach the best dancers.
While some stars like Sushant Singh Rajput better themselves each week and are achieving perfect scores, the strugglers are having to go, the latest among them being Renuka Shahane. Tune in to Sony on Mondays and Tuesday nights to see which stars will finally make it all the way to first place.
Reshmi Ghosh Sees Stars on Sets
While her television persona Nupur may have been running all through the hospital worrying about Ananya, Reshmi Ghosh herself needed some medical attention when she was shooting for Tere Liye, popular serial on Star Plus. The main cause of her problem seems to have arisen from shooting for several hours at a stretch through the day.
Just as she was shooting an intense and critical scene, the cast and crew suddenly found Reshmi on the floor, unconscious from the strain. Shooting came to an immediate standstill, and all people around her were flustered. Reshmi was given immediate attention by a doctor who was called in, and taken to a well ventilated place for rest. Reshmi came to in some time, and seems alright, but she sure is shaken by the turn of events. It is not a hidden fact that shooting for television can be a taxing job, we wonder if the price stars pay for fame is worth it.
New Years, New Ties
The New Year is bringing in new promises for many people. Among them are Maan Singh and Geet, from the serial Geet Hui Sabse Parayi on Star Plus. While the ceremonies beginning with the sangeet will only be aired from the 6th of January, shootings for the same are already well underway.
Although the wedding is all about celebrations, get ready for several unexpected turns as people plan to foil preparations and do all they can to stop the wedding. Watch this rollercoaster ride and see if the couple will live happily ever after, or will succumb to the plans of the goons instead.
New Years
New Ties
Bigg Boss family
Sameer
egging Khali, Sapno Se Bhare Naina, television chocolate looks and striking poses, MasterChef India Pankaj Bhadouria Jhalak Dikhla Ja Sushant Singh Rajput Renuka Shahane Ananya Reshmi Ghosh Tere Liye