Desi TV Duniya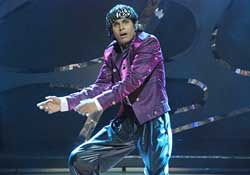 Siddesh Pai – The New Dancing Queen
Reality dance show Dancing ke Superstars on Zee TV is certainly getting the best dancing talent pitted against one another. After all, each of these dancers is a star in his or her own right, considering they have been among the top in all the previous seasons of the show. Now, battling it out against one another to find the supreme star, every contestant is pulling out the best aces out of their hat.
Siddesh Pai has been getting noticed for his moves and attitude. He seems to have an effortless grace about him. This time, he even took innovation to a new level and donned the mantle of lady. Shaking his booty to the grooviest item numbers, Siddesh was an obvious hit with the judges and audience alike. His moment of triumph came when judge Remo presented him an MJ band. Like they all say, hard work is bound to pay off sometime!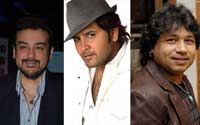 Li'l Champs Get Big Judges
With Sa Re Ga Ma Pa Li'l Champs readying itself for a brand new season on Zee TV, the judges have also been finalised on. To make the show more special, there have been three remarkable celebrities roped in for this season. The three judges will be Adnan Sami, Javed Ali and Kailash Kher. Each comes with their own treasure of experience and knowledge, so there is plenty to be gained not just for the contestants, but also the viewers as well.
What has really mattered this year is that all three judges are fairly young, which means that they can connect with the children well, and should be able to make an impacting difference in them. The producers and creative team are looking to introduce a new format to the show, with some new inclusions like getting the children to sing to new tracks of the composers. While this has not yet received a confirmation, we can look to experience several new elements this time.
Akshay Kumar – Once Bitten, But Not Shy
Everyone lauded Akshay Kumar when he took the decision to try every stunt before the contestants on reality show Khatron ke Khiladi on Colors. While he managed this without any eventuality through the first two seasons that he hosted, Akshay had to face his bout of fear this season. The fourth season will show stunning ladies fighting it out with one another, and also combating their own fears. This season in Cape Town, while Akshay was attempting a trial he was stung by a scorpion. And the world knows this from the horse's mouth as Akshay tweeted about it only moments later. However, another tweet followed where Akshay tweeted again to say that he was sitting back and relaxing with his majestic scorpion friends, no doubt do allay fears in the minds of his fans and well wishers. Hope he good times continue for Akshay.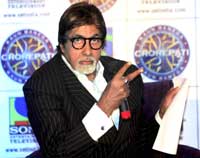 KBC 5 Drones in This August
With so much news about reality quiz show Kaun Banega Crorepati and its latest season, people are constantly expecting to hear news about the show coming on air immediately. With no confirmation on the same, there is plenty of disappointment.
KBC 5 will finally go on air this August on Sony TV. The show, in its fifth season will have the trademark Amitabh Bachchan woo everyone with his charm and baritone. Comfort for all his fans and show enthusiasts is that this season will be longer than the last one, and will have an opportunity for several more people to be a part of it. All the talk about the format, the presentation and even Big B's wardrobe will finally be out in the open in a few months. This is sure going to be a wait and watch for everyone.
The Marriage of Destiny
Reality television is taking on newer dimensions all the time. With game shows, quizzes, dance and music competitions and also celebrity face offs, there is now a demand to see weddings as a part of it. With two seasons already successfully accepted by the audience, the Swayamvar theme has hit it off well. This is why television channel NDTV Imagine has found a prospect for their third round. The lady who will be the bride is Ratan Rajput. She has received a record number of suitors who span all age groups and also walks of life. There are also apparently a large number of grooms who have been trying to make their way in from over the seas. Ratan, in the meanwhile, is readying herself with her look and wardrobe, and wants to look her best. Having consented to marry on screen, we wonder what destiny has in store for Ratan. And while they say that marriages are made in heaven, looks like heaven for Ratan is on Imagine.