Desi TV Duniya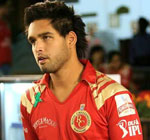 Siddharth Hot Contender for India's Sexiest Bachelor Title
He is a bachelor, he is sexy, and oh-so eligible. Although Siddharth Mallya and Deepika Padukone may go all out to say there is nothing special to their relationship beyond what meets the eye, everyone knows better. However, that does not stop the women from going weak in the knees each time they even hear about him. It is no wonder that Siddharth is in the running to be India's Sexiest Bachelor.
He may have been a tad overweight then, and kept a relatively low profile, but Siddharth has surfaced and is making more than an impact. Not only is he the heir apparent to a great empire, but he is also the owner of a spirited cricket team. Aware of his personality and the effect he has on most, Siddharth is confident, and not the coy little boy. He is, in fact, witty, confident and almost cocky. If you think he should win the coveted title, you should stay tuned in to find out.
Karan Finally Opens Up on Love and Intimacy
Karan is one of the larger personalities on television. He has a definite charm and appeal, and he can be everyone's best friend. He is great at his job, and brings film after film which appeals to the audience at various levels. As a friend, most people in the film industry will swear by him. And on his talk shows, it is not just the guests but also the audience who is in for a treat However, with all the fame and stardom comes a lot of fascination and intrigue. Every move is carefully followed, and your personal life is always a matter of public concern. And at 39, everyone is wondering why Karan is not married, and if he ever will. Of great interest is also Karan's sexual orientation. On Simi Selects India's Most Desirable, Karan openly admitted to never having had a relationship before, and that the idea of commitment always frightened him. He also said that he had made his peace with the fact that people are always talking of him being gay or bisexual. When he is so comfortable with himself, what anyone else thinks only seems trivial. If you want to know more about Karan tune in to Star World.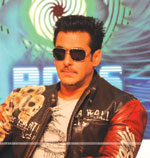 Bigg Boss 5 May Lose Biggest Trump Card
Salman Khan was clearly the biggest winner of the last season of reality show Bigg Boss on Colors. He was the most popular host of all Bigg Boss seasons, beating Shilpa Shetty and the Big B hands down. This is why the channel was particularly keen on keeping him back for the next season as well. However, due to his commitments, he had to turn down the offer, and make way for Sanjay Dutt. He did, though, promise them that he would make an appearance on some episodes.
This may not be a possibility as we speak. Salman had to attend to a health ailment and took time off for a surgery. His film Ek Tha Tiger stood to suffer as a result, and he needs to work doubly hard to make up for time lost. His health may not permit him to be part of the show, given that his role as anchor would need him to talk more than he should. If this is true, it looks like everyone stands to lose with this misfortune.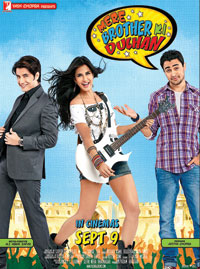 The Boy, His Brother and Dulhan Come to Just Dance
If you have been seeing a lot of Imran Khan and Katrina Kaif on television, you should not be surprised. They are doing all they can to promote their upcoming film Mere Brother ki Dulhan. Their latest appearance will be on Star TV, where they will be special guests on dance reality show Just Dance. The special guests will include Imran Khan, Katrina and Ali Zafar.The evening was not just about dance, but also fun and banter. Katrina was her usual sizzling self, while Imran had his boyish charm on in full measure. The stars even obliged the judges by performing a scene from the movie for the audience.
If you love the stars and their fresh chemistry, you know that you should not just catch the movie, but also Just Dance this Sunday. There's lots of great moments you do not want to miss!
Move Over Anita, Shweta is Here
Comedy Circus has some news which is far from amusing. There has been increasing trouble on the show with star Anita Lokhande. Anita was among the preferred choices since she has a lot of fans, given her performance in the serial Pavitra Rishta. It was believed that her presence would do the show lots of good. However, the team was in for a shock since Anita would always come in late, never have time for rehearsals and was constantly throwing tantrums.
Anita was partnered with Kapil, who is clearly the best talent the show has. However, the two would always have the lowest scores since Anita could never practice, and never got into the rhythm to be able to match up to Kapil. Sony has since replaced Anita with Shweta Tiwari, who already has some experience with doing comic acts. Anita, however, has a different version, saying that she opted out herself due to difficulty handling two shows simultaneously. The audience does not care too much about the reason for her exit, as long as they are given generous doses of laughter.