Bollywood Today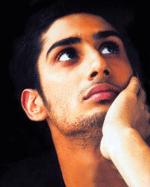 It is always difficult when you lose in love. While both involved end up losing a great deal, there is always one party which has a heavier price to pay. And it looks like Prateik had the shorter end of the stick when it came to his relationship with Hanisha. After being with her for about three years, the coupe split up many months ago. However, Prateik, clearly jilted, continued to get after her and try to win her back. It was only after a few months that he finally admitted that he was over the relationship and would not follow Hanisha around anymore.
Not too many people may have believed Prateik when he said that, but there is proof. Prateik has found new love in the arms of Amy Jackson, the co-star of his latest film Prem Katha. While no one has come forward to confirm the relationship, and a friend has even gone on to say that they are not dating, we know that there is something brewing. Just what that is, wait and you will know.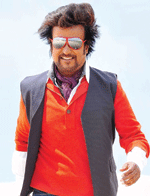 Tale of the Great Rajni
Rajnikant is a hero whose life is beyond imagination. His star status has earned him millions of fans, not just among the Tamil film audience, but also over the rest of India. Every film made by Rajnikant is a hit even before it hits the theatre. His charisma, talent and effects are unimaginable. When you hear of a film that is the story of Rajni, it is news that is sure to thrill you to bits. This is just what everyone felt when they heard that Atul Agnihotri was planning a film on the superstar's life. There is news that is a dampener amid all this cheer. Rajni's family has opposed the making of the film saying that no one had approached the family with the concept, and neither had they given their consent for any such film. The director of the film Lloyd Batista says that Rajnikant's manager has, in fact, assured him that the star is taking a look at the final draft. He is already looking at a leading foreign actor to play the role of Rajnikant. Where the truth lies, we do not know. All we can hope is that the film seems light of day.
Priyanka Still Waiting for YRF Call
After a promise made to her, Priyanka is still to hear from Yash Raj Films, or find a project come by. Although there are several films that YRF is working on, and several of them being big budget films, not one of them have even been run by Priyanka. For agreeing to be a part of Pyaar Impossible, the house promised that they would give her a substantial role in one of their larger films. None of this has happened. The company is working on its fifth film with Anushka Sharma, films which star Katrina and several other ventures, and Priyanka is nowhere on the scene. This has, quite rightly, irked Priyanka to no end. It looks like there is no room for good gestures or acts of kindness in today's world.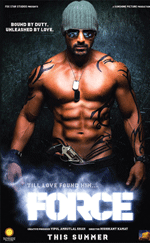 John Gets Bigger, Better
Every film star needs to work on a lot for every film they do. They need to work on traits and character of the role that they will be playing. They may need to get a new hairstyle or grow a beard. In John's case, he was made to work very hard and move up a few sizes for his next. John plays the role of a super cop in the film Force. For the film, he was meant to have a really great physique, which meant that he went from his size M to XXL. Now we all know that John is super fit, and if he was made to work so hard, we wonder what any other star would have to go through. The journey was far from easy. Having to abstain from salt and water, and stick with heavy protein, John today looks every bit the role cut out for him. The film readies itself for release mid September, and if you want to see a new, great looking John, you need to rush straight to the nearest theatre.