Desi TV News

Anushka Sharma Ventures into Production of Web Series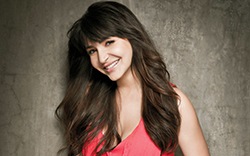 Actress Anushka Sharma and her brother Karnesh Sharma will be producing their first web series with Amazon Prime. The upcoming series is a police drama and is to be written by scriptwriter Sudeep Sharma, with whom Anushka Sharma has already worked on NH10, a film that her company produced earlier. Sudeep Sharma was also the scriptwriter for the film Udta Punjab.Their production company, Clean Slate Films, is keen to produce unusual yet entertaining shows for the web, aside from producing films and advertisements. They want their productions to be conceptually strong and at the same time be appealing to a broad audience. The main benefit of a web series is that it can reach a wider and more diverse audience.Indian films and TV shows have been displaying high production values in recent times. Let's see how Clean Slate Films can ramp up against the competition and bring more exciting shows to film, TV, and web audiences in India and abroad. Creative people should be applauded for the effort they put into presenting us with original and entertaining works, so much credit to Anushka Sharma for this foray
Indian Historical Drama, Porus, Airing in Japan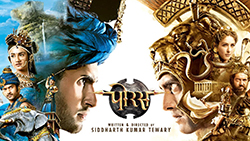 Porus has become the first Indian historical drama to be aired in Japan. It will be shown on Hulu Japan. Based on the life of the legendary King Porus, who halted Alexander the Great's advance into the India subcontinent, this promises to be an exciting, action drama series. The show's producers are hoping it will be a hit with Japanese audiences. Indian dramas are not very well-known in Japan and, for most Japanese, this will likely be their first introduction to Indian TV productions.
Indian TV producers have long desired to garner a wider, international audience for their shows and opportunities are now opening up. A good story travels well after all and can be equally appreciated by people from different cultures. Indian history is tumultuous and eventful, quite like Japanese history, and there is already that common ground to build a bridge upon.
Porus is written and directed by Siddharth Kumar Tewary and produced by his company Swastik Productions for Sony Entertainment Television. It is a mega epic with 260 episodes and the cost for each episode is well over $100,000.
Ruslaan Sayed Plays Nakul in KarnSangini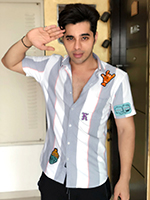 Ruslaan Sayed will be playing Nakul, one of the five Pandava brothers from the Mahabharata, in upcoming TV show KarnSangini. The actor previously appeared in Jana Na Dil Se Door, and he is looking forward to entertaining his fans in this new role. He claims it is a more taxing part than anything he has done so far and a definite step up in his acting career.
KarnSangini will show us scenes from the Mahabharata from the perspective of Karna, the half-brother of the Pandavas, who is aligned with their cousins/enemies the Kauravas. The show will feature his romance with his wife Urvi. Aashim Gulati is playing Karn and Tejaswi Prakash is appearing as Urvi. Actresses Sayanti Ghosh and Madirakshi Mundle respectively play Kunti, the mother of the Pandavas, and Draupadi, the wife of the Pandavas.
Period dramas can be fascinating if they are well-acted and without unnecessary histrionics, and the Mahabharata is a gift that never stops giving. There are so many brilliant stories that can be mined from this Hindu epic. It will be interesting to see how KarnSangini pans out.
Never-Ending Love Story: Dastaan-E-Mohabbat Salim Anarkali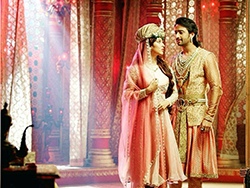 Here we go again, yet another take on the famous love story between Salim, the future Emperor Jehangir, and Anarkali. Anirudh Pathak's new television series Dastaan-E- Mohabbat Salim Anarkali for Colors is taking the long-winded route to romance through the protagonists' childhoods.
Sharif-un-Nissa, yet to be named Anarkali, first meets Salim in Afghanistan and it is an eventful time as they first fend off Turkish attackers and then she saves him from an assassin. As a result, she and her aunt are accepted in the Mughal household, and we all know how it is going to go from here onward. That is, not really, as we can't root for a happy-ever-after ending, but we can look forward to being mightily entertained before we are asked to weep.
This is the fun part about long historical dramas that have no real historical basis. The TV show writers get the opportunity to explore the characters in depth and put them through all kinds of imaginative situations to keep the show going. Harem antics and skulduggery are not new in the Mughal historic genres, but turning Jodha Bai into a sword-wielding warrior woman is perhaps a first.
Upcoming Web Series: Bard of Blood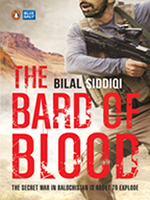 Actor Emraan Hashmi will be starring in the upcoming web series Bard of Blood. His first appearance in a web series, Hashmi plays the protagonist, Kabir Anand, a professor teaching Shakespeare's works in Panchgani; hence, the Bard of the series title. The series, which is based on a book The Bard of Blood by Bilal Siddiqui, is being produced in collaboration with Shah Rukh Khan's production company Red Chillies Entertainment and Netflix.
There will be eight episodes in the series, and the story is about political espionage and intrigues, set amidst the tumultuous events in Balochistan. The series is described as "multilingual," which, in all likelihood, means that when our Indian hero encounters people in Balochistan, they are going to be speaking in Balochi, not Hindi, and we will be expected to read subtitles to understand what they are saying.
So, a web series that is not only going to thrill you with some action adventure in a beautiful, snow-covered land, it is also going to force you to read. And you could even graduate from reading subtitles to reading not just Shakespeare, but also Kalidas. Anything is possible. Things are looking up, deshwasiyon!
Posted on: 11-2-2018 by: Deshvidesh