Desi TV Duniya
Kaun Banega Crorepati's still the most sought after reality show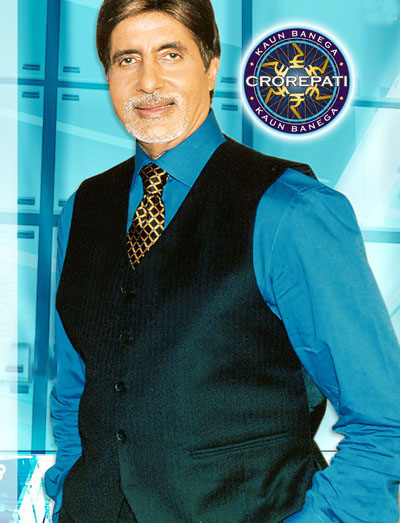 The fourth season of Kaun Banega Crorepati (KBC 4) is not only ruling in the television world, it seems to have conquered the internet as well. The game show enjoyed the record breaking TRPs on October 11, the day when the latest season was broadcast. The fourth season went on air on Bachchan's birthday i.e., October 11. However, the show's popularity can be gauged from the fact that its craze did not stop with one medium. Based on the questions asked on the show, KBC 4 has even taken over internet search trends. Google confirms that the questions asked on the show are among the most searched keywords on the search website.
Amitabh Bachchan has yet again been roped in to host the fourth season this year. Though the show has been shifted from Star Plus to Sony Television, the faces behind the curtain – such as Siddhartha Basu (director and creative head), remain the same. While Big B accepts that working for television shows is much more hectic and exhausting, he adds that he loves the whole experience that this show provides. "To me, KBC is not just another game show. It is to me an experience that could become life changing for any human," Amitabh posted on his blog.
Interestingly, the new logo designed for the fourth season has also incorporated the new Indian Rupee symbol, which was unveiled earlier this year. The show has adopted the clock format from the US version of Who Wants To be A Millionaire? KBC 4 is the fourth country after Japan, UK and US (though US no more used the clock format) to follow the format. The time limits are more similar to the UK version wherein There is a 30 second time limit for questions 1 and 2, and a 45 second time limit for questions 3-6. However, 7-13 are not timed. The clock stops ticking the moment a lifeline is used. There are four lifelines in the game. While Ask the Audience and Phone a Friend have made a comeback, two new lifelines Ask the Expert and Double Dip have been added in this season.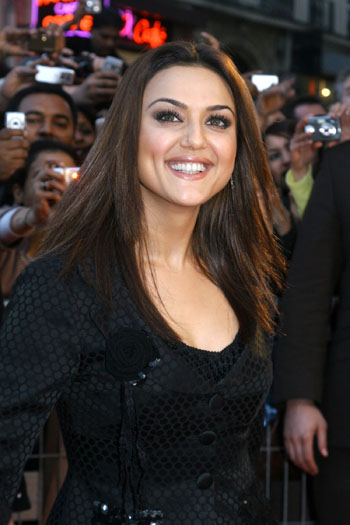 What's Your Andaaz?
An exciting new show, targeting the South Asian diaspora worldwide, has been launched by Sony Entertainment Television. A new production company Andaaz Inc., has launched the first-ever lifestyle talk for the South Asian community. The show began early this month.
The show has been scripted in a very unique and interesting way. Hailing from different backgrounds, a group of four friends – Sarika Batra, Pavan Kochar, Esha Bedi and Priyanka Singha get into discussions among themselves and invite experts. Based on their experience and viewpoint, experts then give advice on a variety of topics ranging from entrepreneurship, finance and politics to relationships, parenting, spirit, health, travel and leisure. The USP of the show is that Andaaz features some inspiring stories of the most successful people from amongst the South Asian community, including entrepreneurs, leaders and artists. The aim is to motivate viewers and help them build trust in themselves and realise their true calling.
The show has sportsperson Vijay Amritraj talking about nurturing unconventional careers in children, actor Mallika Sherawat giving tips on how to get a fabulous figure with a raw food vegan diet, actor Preity Zinta talks of leveraging media to empower women, and spiritual guru Sri Sri Ravishankar propounding ways to lead a more spiritual life through yoga and meditation.
Programme co-founders and executive producers Sarika and Pavan feel that their show offers a worldwide platform to South Asians to discuss topics important to their community and helps celebrate the community's heritage, cultural similarities and differences and varied lifestyles both in the US and around the world. Excited about the show, VP international business, head of North America for Sony Entertainment Television Asia, Jaideep Janakiram says, "We at Sony Entertainment Television Asia have been seeking more local content for our audience. Andaaz takes a fresh look at South Asian lifestyle, and we are happy to have partnered with them."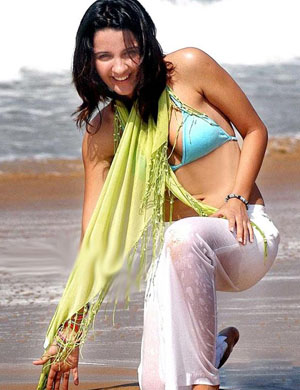 Shruti ties the knot
Popular TV actress Shruti Seth has tied the knot with Danish Aslam, her boyfriend of four years. Shruti has also featured in films like Fanaa, Ta Ra Rum Pum, Jhoom Barabar Jhoom and Raajneeti. Danish has recently directed his first film Break Ke Baad starring Imran Khan and Deepika Padukone for Kunal Kohli Productions.
The marriage took place in Goa in a private ceremony. The wedding was attended by the couple's close friends including Kunal Kohli, Imran Khan, Deepika Padukone, Siddhartha Mallya, Avantika Malik, Maria Goretti, Mini Mathur, Gul Panag and VJ Yudi.  " We did not invite too many people because we wanted to keep it simple," says Shruti.
Khali in Big Boss 4
Big Boss 4 has got an added attraction. Khali is the new entrant in the reality show. The WWE wrestler has been brought in the house through the wild card entry. It is for the first time that Khali is participating in a reality show. The show's TRP has remarkably increased ever since the wrestler has entered the house.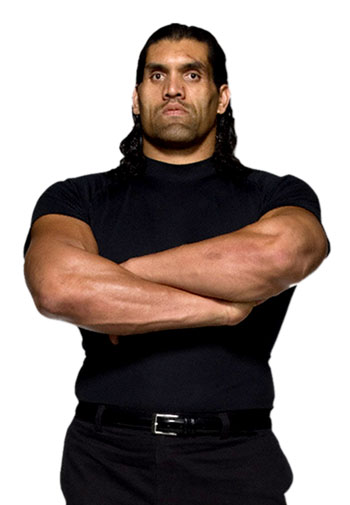 Khali aka Dalip Singh Rana hails from Himachal Pradesh. He is 38 year old, weighs 190 kgs and is 7 feet 3 inches tall. The participant has been provided a separate bed and other basic things to adjust in the house. Khali was a sub-inspector in Punjab and later on emerged as a big star in the world of WWE.
Before entering the show, Khali told mediapersons: "I feel happy whenever I come to India. People here love me a lot and I am eager to meet Salman Khan. The world likes Salman, even I like him. He has a great fan following." Andrew Whitaker, executive vice president , WWE International says, "People have seen him fight. Now, they will see a vulnerable side to him. We hope he wins."
In view of his generous diet, the great wrestler is being provided with a special breakfast by the Bigg Boss, which includes extra milk and 20 pieces of eggs. Rahul Bhatt is his biggest fan and closest friend in the house. On the show, the great wrestler has revealed his hidden talent – the art of palm reading.
Sourav Ganguly to judge Jhalak Dikhla Jaa Season 4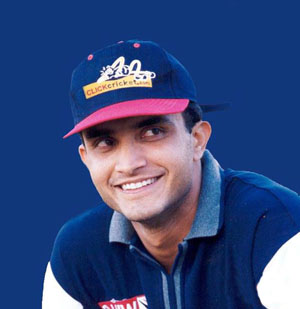 Taking a break from cricket, Indian cricketer Sourav Ganguly has moved on to the world of entertainment. Or so it seems from his decision to judge famous dance reality show Jhalak Dikhla Jaa Season 4. Ganguly has earlier judged Dadagiri, a quiz show aired on Zee Bangla. Also, he has previously judged Knights & Angels, a reality television show to select cheerleaders for his IPL team Knight Riders. His fans are quite keen to see him dance as well though the cricketer has always maintained that he can't dance.
Jhalak Dikhla Jaa has been quite a dance reality show on Sony Entertainment Television. A celebrity and his/her choreographer give couple performances on the show. Themes for the dance tracks are decided by the judges on the show. Season 4 of the show with Sourav Ganguly as one of the judges, is scheduled to go on air early next year.
Among others sportspersons who have been part of the show are Former cricketer and Sourav Ganguly's one-time teammate Ajay Jadeja who was one of the participants in the first innings of Jhalak Dikhla Jaa, and the hockey player Mir Ranjan Negi who was seen in the second show named Dancing With The Stars.