Dr. Abhijit S. Pandya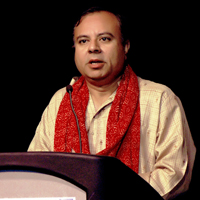 Dr. Abhijit S. Pandya is an active supporter of the local community and an education professional with 30 years of experience in South Florida. As an Florida Atlantic Universityengineering professor and administrator, he has mentored several prominent young professionals of Indian heritage. As a clinical researcher, he has served the local community through clinical trials,and along with his clinician partners,he has used their medical practice as a means to help community youth achieve their goals in pursuing studies in the field of medicine.
During his 35 years in academia, Dr. Pandya has been involved in cross-disciplinary research, including physical sciences, brain science, medical sciences, engineering, and computer science. He also has joint appointments with the Dept. of Communications Disorder and Center for Complex Systems and Brain Sciences. Dr. Pandya received his undergraduate education at the Indian Institute of Technology, Bombay, and earned his M.S. and Ph.D. in Computer Science from the Syracuse University, New York. He is also a patent-winning inventorwith experience in both industry and university settings.He has extensive experience dealing with various cultural communities, and has worked with top university administrators on establishing international collaborations. Dr. Pandya serves on the Board of Institute for Certified Computer Professionals, Mahatma Gandhi Medical College and Hospital and Nirma University, India, Hindu University of America, and Tunisia Tech University.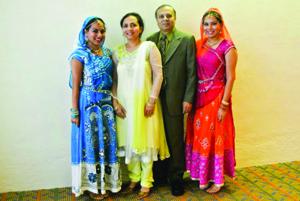 Dr. Pandya was instrumental in setting up a research program at Motorola, partnering with FAU,thatlasted over a decade and included the participation of over 200 engineering students from India. His work is motivated by the legacy that his countless students will leave behind in the community, and also by his family of high achievers to fulfill his yearning to do things with prominence.