Dr. Ravi Patel to win John Brock Community Service Award 
The 2020 John Brock Community Service Award will be given to Dr. Ravi Patel; an Indian American founder of the Comprehensive Blood and Cancer Centre. For the last 33 years, the John Brock Community Service Award has been Kern Country's best honor. This award is given to a community leader who has shown exceptional lifelong service to enhance the future of Kern and Bakersfield County. This award is dedicated to John Brock Sr (he got the first award in 1988) who was a huge business icon though he led Brocks Department Store before the store got purchased by Gottschalks in 1980.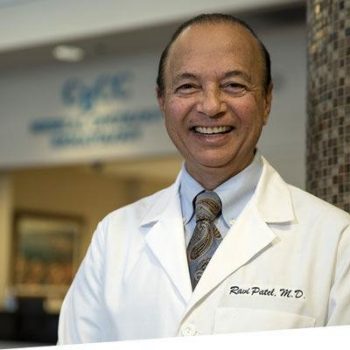 Meanwhile, Patel went on record saying that he felt honored to be chosen for the award and be a part of a list that includes all well-known names of Kerns County like Keith Brice (farmer) and philanthropist (Jimmy Ricardo). Gifting back to the community is an old religious principle of his faith Hinduism, said Patel who believes that the world is his larger family. Patel said that he was happy to be on the list and it was a "humbling experience". The centre was founded in the year 1987 and has treated a huge number of patients so far. 
Patel had migrated to USA with his partner Naina to finish his medical education. He moved to Bakersfield in 1985 and founded CBCC with many physicians. The organization grew to 80,000 sq. feet organization from a 1200 sq. foot office and now 250 people were employed here now. Patel focused a lot of clinical studies and made a lot of significant achievements in research. 
The couple also established Naina and Ravi Foundation that offers free services apart from cancer care. The foundation has built the Veteran Village…a community construct for homeless.
2020 John Brock Community Service Award
Dr. Ravi Patel
Indian American
Comprehensive Blood and Cancer Centre
John Brock Community Service Award
Kern and Bakersfield County
John Brock Sr, Brocks Department Store
Gottschalks, Kerns County
philanthropist
Keith Brice
Jimmy Ricardo
Bakersfield
Naina and Ravi Foundation
Cancer Care
Veteran Village