Preeti Iyer gets the Walter Hope Class of 1901 Award 
An alumni of Princeton University and an Indian American; Preeti Iyer was recognized for her exceptional services for the Class of 2020 and to the Princeton University and was awarded the prestigious Walter E Hope Class of 1901 Medal. The medal recognizes senior students who contributed in exceptional ways for the Princeton University.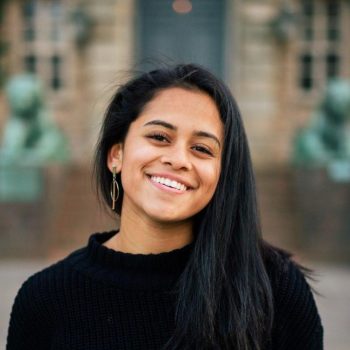 Preeti belongs to Alpharetta Georgia and is a concentrator of Computer science who hails from Forbes College. She has engaged in many activities that include arts, athletics and advocacy. She had successfully led a University Program for providing free menstrual cups in Princeton and this Princeton Menstrual Products Task Force was run for 3 years straight successfully. Preeti Iyer is the founder of the Menstrual Equity and Innovation Conference; Period Palooza" and she was also the U–Councilor for Student Government (Undergraduate). 
Four Princeton students apart from Iyer co-founded Representable and the crowd-sourced redistricting mechanism fights against bureaucracy, and enhances redistricting effectively across the whole county. Iyer served the arts community by collaborating with Disiac Dance Company and Princeton Bhangra. Her first couple of years also saw her playing for the Women's Rugby team. Preeti has served data science internships at American medical college association, Facebook, Tesla etc. 
Princeton University hosted a virtual commencement program for class of 2020 on May 31st Sunday. An in person ceremony to felicitate the whole class will happen in May 2021.
Indian American
Princeton University
Preeti Iyer
Walter E Hope Medal
Walter E Hope Class of 1901 Medal
Alpharetta Georgia
Computer Science
Forbes College
University Program
free menstrual cups
Princeton Menstrual Products Task Force
Menstrual Equity and Innovation Conference
Period Palooza
U-Councilor
Princeton Bhangra
American medical college association
Facebook
Disiac Dance Company
virtual commencement program