Dr.Vivek Murthy – First Indian American US Surgeon General by Shalini Pammal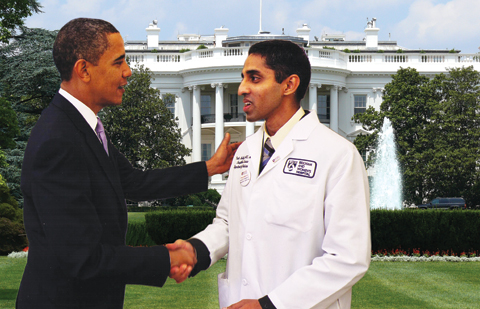 What struck me when I first met Dr. Vivek Murthy was his profound ability to listen. His quiet confidence, exceptional leadership skill and medical acumen are only superseded by his incredible capacity to make everyone he interacts with feel heard. It is this rare quality that will serve him well as he enters his new role as Surgeon General of the United States of America. In a time of intense partisanship and political gridlock, it is especially critical to have people in Washington, D.C., who are connectors and listeners—leaders who can build bridges and find common ground to make substantive change and sustainable progress. As our country braces for new public health challenges, Dr. Murthy is uniquely qualified to lead as an experienced physician, researcher, educator and coalition builder.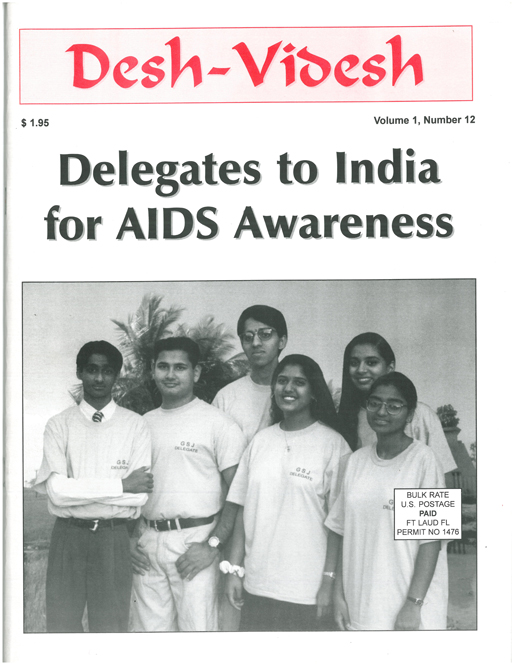 Desh-videsh Coverd Dr. Vivek Murthy in 1995
The Surgeon General is responsible for: communicating the best scientific evidence to improve the health of the American people; leading the 6,800-member uniformed Public Health Service Commissioned Corps and the 20,000-person volunteer Medical Reserve Corps; and chairing the National Prevention Council and designing, and implementing the National Prevention Strategy. In other words, the Surgeon General is our communicator-in-chief a role that was especially necessary to educate the public and calm fears in the wake of an uncertain Ebola crisis. This will be Dr. Murthy's most valuable responsibility speaking scientific truths in the face of uncertainty and helping the American people navigate medical complexity.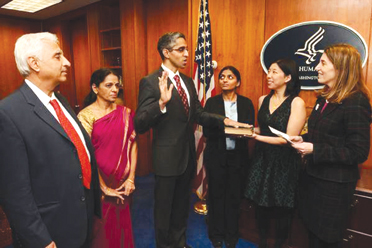 Dr. Murthy aims to build a 21st century approach to public health, crafting community coalitions around health, harnessing technology to share best practices, and fostering grassroots entrepreneurship that allows local ideas to address local needs. It is this transformative vision that positions him well to redefine the role of the Surgeon General, and truly engage others in a novel, collaborative approach to improving health.  Effectively addressing public health challenges like that wrought by obesity, tobacco, low vaccination rates, mental illness and health disparities, will require strong leadership and advocacy.  These issues frame the agenda for what Dr. Murthy should address during his tenure as Surgeon General. Employing his strong relationships with medical and public health organizations, community organizations, the healthcare industry leaders and government, Dr. Murthy is well equipped to be a connecter, building a society firmly grounded in wellness. He will do so with a skillful aptitude to listen, innovate and unite others in a shared goal toward that end.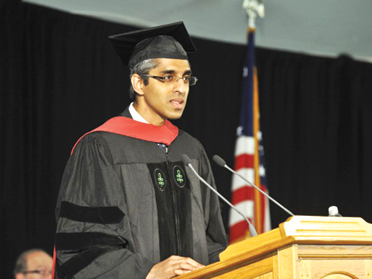 Furthermore, in our increasingly interconnected world, it will be important for the Surgeon General to craft a national public health strategy that not only protects the American people, but also better positions us to save lives around the world.  Dr. Murthy created VISIONS, an HIV/AIDS education program that reached over 45,000 youth in India and the United States. He also co-founded Swasthya, a community health partnership in rural India that trained women to be healthcare educators and leaders. Given this international experience and cultural competency, he is well suited to advocate for public health strategy and initiatives in a global context collaborating on key issues like obesity that extend beyond our borders.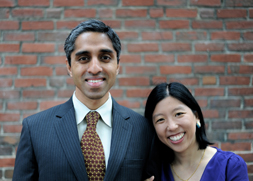 Dr. Vivek Murthy garnered the attention of a nation in what was certainly a monumental confirmation process. He united so many medical & public health communities, the South Asian diaspora and progressive groups dedicated to seeing the nomination of this exceptionally talented physician succeed. As he begins his role as our nation's 19th Surgeon General, he has already shown an effortless ability to connect diverse communities, and his tenure will surely be one marked by extraordinary impact like the historic nomination that preceded it.
About the Aut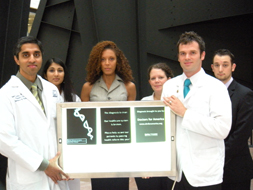 hor
Shalini Pammal is a Master of Science in Public Health candidate in Health Policy & Management at the Johns Hopkins Bloo
mberg School of Public Health. She graduated from Harvard College with a degree in the History of Science & a minor in Global Health & Health Policy. Shalini advocates for health, social justice and public service having previously served as a student officer of the Phillips Brooks House Association and the first Service to Society Fellow at Harvard.