EB-2 visas and National Interest Waivers (NIW)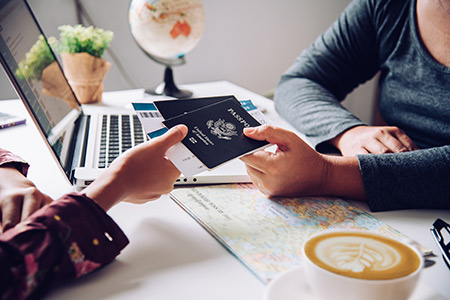 Question: "I'm a 40-year-old airline captain from New Zealand with over 15 years of aviation experience currently flying in the Middle East.  While my parents are from India, I was born in Auckland. Could I qualify for an EB-2 NIW? What is an NIW and what are my chances of getting an EB-2 NIW?
Great question!  I currently represent experienced foreign airline pilots in your exact situation.Since my father was a pilot and a US Air Force Major and Vietnam Veteran, I grew up around aviation and really enjoy working with pilots.   It is challengingbut also exciting to determine whether youwould likely qualify and if it is worth applying.  No attorney can (or should) give a guarantee on your exact chances of approval since the decision by the USCIS is completely discretionary and seemingly has some elements of randomness.It is very important to realistically manage client's expectations and remain transparent throughout the entire process.   After an in-depth consultation of your C.V., work experiences, and possible references, I will give you my honest appraisal on whether you have a strong case, weak case, or something in between.  Once I assess your chances, I will tell you the strengths and weaknesses in your case.While I like challenges, if on its face you do not have the qualifications and experience, I will advise you about other options.
One advantage with the EB-2 NIW is that you do not need an offer of employment or an employer sponsor … you can "self-petition".Because you can self-petition, the strength of your application is matters even more than usual. The first burden of an EB-2 NIW for a pilot (or any other profession in this category) is proving exceptional ability.  This is defined by the USCIS as having, "a degree of expertise significantly above that ordinarily encountered". Experience alone is generally not enough.We will need to be able to prove your talents and demonstrate your quality.
The second burden of an EB-2 NIW is the National Interest Waiver (NIW).  If the job or "endeavor" would be in the National Interest of the United States, the NIWallows you "self-petition".  Unfortunately, which jobs and applicants would qualify for a national interest wavier are not specifically defined by statute.  The USCIS uses a 3-part test to prove National Interest and we use evidence that your profession is both important and essential along with being in short supply.    As an Immigration Attorney who specializes in such visas and waivers, I use my own experience and intuition to determine if youwould have a reasonable chance of success with your NIW.  Obviously, the stronger your application the better your chances.
Question:"I'm a 35-year-oldnurse in India and my cousin told me there's a hospital in St. Louis that desperately needs to fill its nursing shortage.  Could I qualify for an EB-2?"
Yes, there is a nursing shortage all over the United States.Medical facilities are looking for solutions to hire more qualified nurses, including sponsoring foreign talent like yourself.If you hold an advanced degree or possess exceptional ability you could qualify for an EB-2.  Since the EB-2 is an immigrant visa (and leads to a green card) all applicants are still subject to the visa bulletin.  If you were born in India, regardless of your current citizenship or nationality, you would be subject to the long visa bulletin wait times from India (estimated at almost 8 years for the 2nd employment preference under an EB-2 classification). Unless you are currently in the U.S. working with another visa or can get one (such as an H-1B) and can work here while waiting for your priority date on the visa bulletin to become current, applying for an EB-2 green card as a nurse from India is challenging.
Sep 2022 Visa Bulletin
Employment-Based
China – Mainland Born
India
1st (EB-1)
Current
Current
2nd (EB-2)
01 April 2019
01 December 2014
(a wait of almost 8 years)
3rd (EB-3)
22 April 2018
15 February 2012
I can think of one possible solution to get around the long EB-2 visa bulletin wait … the EB-1 (which was covered in more depth in the July 2022 issue). If you are a nurse with extraordinary ability including exceptional experience, qualifications, achievements, and awards you might qualify for an EB-1 green card.The September 2022 visa bulletin for the 1st employment-based preference category (EB-1) from India is current.Yes, an EB-1 approval for a nurse will be quite challenging and it may not have a high chance of success, but a strong applicant combined with the work of an experienced and creative immigration attorney could result in a successful petition.
As unfair as it might seem, if you were born outside of India, you could potentially qualify for an EB-2 green card as a professional nurseavoiding the long wait time for your green card to become available.Due to the labor shortage in certain occupations, nurses (and physical therapists) can apply for an EB-2. However, you still would need a petitioner with an offer of full-time employment at the prevailing wage.
This article does not constitute a solicitation or provision of legal advice and does not establish an attorney-client relationship. The answers provided should not be used as a substitute for obtaining legal advice from an attorney licensed or authorized to practice in your jurisdiction. You should always consult a suitably qualified attorney regarding any specific legal problem or matter on time.
---
---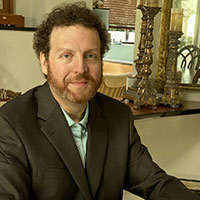 U.S. Immigration Attorney Seth Finberg is a 2005 graduate of the University of Georgia School of Law.  Seth is a member of the Georgia Bar, the American Immigration Lawyers Association (AILA), and serves on the Business and Investment Committee for the South Florida chapter of AILA.  Mr. Finberg is the owner and founder of South Florida based Finberg Firm PLLC and he represents clients nationwide and internationally in business, employment, and family-based immigration. He can be reached by phone at (954)-843-3568 / (954) 249-6603 or by email at seth@finbergfirm.com or www.finbergfirm.com.