Editorial
Dear Readers,
Once again, it's time for celebrations and proud moments for all Indian Americans. It's summer, that time of year when we report about the success of Indian Americans kids across the United States. These hard working kids are achieving new heights every year.
For the first time in the 94-year history of the Scripps National Spelling Bee competition, more than two co-champions were named. Of the 16 spellers participating in the championship round, 11 were Indian-American. Seven of the eight winners this year are of Indian descent. As CNN reports, "They're not born great – they're made great through a culture that instills a drive for achievement and mastery of the English language." Dr. Jacques Bailly, the Bee's official pronouncer even told the "champion spellers," "We're throwing the dictionary at you, and you're showing the dictionary who's the boss."
The success story of Indian American kids does not stop at spelling bees. Nihar Janga, 14, of Texas became the new National Geographic GeoBee champion this year some three years after he was declared co-winner of the Scripps National Spelling Bee. He is the only student in America to win both prestigious competitions – an incredible success! Moreover, nine of the 10 finalists in the National Geographic GeoBee competition are Indian-American. The most interesting fact is that one of the top 10 finalists is Kaylan Patel from Orlando, Florida. Read a short article about Kaylan in this issue and a detailed interview in an upcoming issue of Desh-Videsh.
Of course, Indian American students continue to earn high marks in high school with several on the growing list of Valedictorians/Salutatorians. Be sure to read our Q and A with some local students.
In discussing these champions, I do not want to forget the talented Vanaja Raju, an eight-year-old girl from Davie, Florida, who contributed her poems in this issue. As you may have noticed, over the last year, we began including poems in Desh-Videsh. To inspire our young kids, we are restricting these sections only for young and young adult students. If you or your child would like to submit poems, please email us at editor@deshvidesh.com.
Now let me turn to another topic which is very dear and near my heart. It is my mentor, my role model, idol and hero Gandhi ji. As I have said in previous Desh-Videsh issues this year is the 150th birth anniversary of our beloved, Father of Nation, Gandhi ji and on behalf of the Desh-Videsh team, I have promised to include one article about Gandhi ji in every issue. Professor McGetchin from Florida Atlantic University has written an informative and inspiring article on one of Gandhi ji's teachers, his wife Kasturba. This shows modesty and humility in the person who single handedly united all Indians against the British and gave us independence.
In our last issue, we announced our upcoming MyShadi Bridal Expos! You'll find us next in Charlotte on August 4, Fort Lauderdale on August 25, and at our flagship Expo in Orlando on September 15!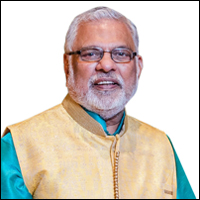 Booths are going fast! If you provide products or services for young brides, grooms and their family members, you do not want to miss this show. If you are getting married, or planning any event party, you definitely do not want to miss an opportunity to plan your entire wedding in one afternoon.
See you there!
Raj Shah
Managing Editor
Indian Americans kids
Scripps National Spelling Bee competition
Dr. Jacques Bailly
champion spellers
Nihar Janga
National Geographic GeoBee champion
National Geographic GeoBee competition
Kaylan Patel
Valedictorians
Salutatorians
Vanaja Raju
150th birth anniversary of our beloved, Father of Nation, Gandhi ji
Professor McGetchin
Kasturba
MyShadi Bridal Expos
flagship Expo in Orlando
plan your entire wedding in one afternoon