Editorial November 2019
Dear Readers,
For me, November is one of the best months. This is the month that Aruna and I are getting ready to go to India, and I look forward to visiting my Martubhumi once again. I am sure some of you are also getting ready to visit India and that is why we present this special issue on travel to India.
In this issue, we cover the Best Palace Hotels in India. As you may know, some of India's most opulent royal palaces have been converted into heritage hotels where you can stay and soak up history while being treated like a true Maharaja and Maharani.
Talking about history, India is known for its rich culture, heritage, and religious diversity. People from across the world visit India specifically to admire its religious sites, Holy places, and unique architecture. Check out the article "Most Visited & Famous Religious Places Across India."
When we talk about being treated as Maharaja and Maharani and visiting religious sites, let us not forget our health. In this issue we also feature some popular Indian destinations that rank high on most wellness travel lists.
It is also our pleasure to bring you a first hand experience of travel to India. Our own Chahna Tailor visited India just this past month. She advises us to "Don't Just Travel – Submerge into the Culture" in this issue.
And last but least, but as a matter of fact, the most important item for this issue is to think about the year end. This time of year, many of you are looking for a charity to donate your money and get a tax advantage.
In the article, "The Future of India – Ekal Vidyalaya Foundation," I have given full details about a charity organization that is very close to my heart. Over the past several years, we have been involved with and supported Ekal Vidyalaya. We are strong believers in supporting nonprofit organizations that help children's education in India. We have been sponsoring Ekal Vidyalaya Schools every year now for over 15 years.
Each Ekal Vidyalaya School in rural India serves 30-35 children and costs $365 a year. Ekal Vidyalaya Foundation is able to maintain this dollar-a-day cost because it works with a low overhead budget and is supported by the villagers with whom it works. We all have heard that "A child without education is like a bird without wings." We do not want our kids in India to live in this world without wings. Our Hindu scripture Upanishad explains three cardinal virtues of life as follows,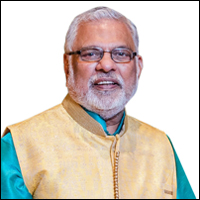 तदेतत्त्रयँ शिक्षेद् दमं दानं दयामिति,
Learn three cardinal virtues – self restraint, charity and compassion for all life.
So open your hearts and your wallet and check out Ekal Vidyalaya Foundation at www.ekal.org.
Happy journey!
Raj Shah
Managing Editor
Martubhumi
India
travel to India special issue
Maharaja
Maharani
Indian culture
Indian heritage
Indian religious diversity
Religious Places Across India
Indian destinations
wellness travel
Chahna Tailor
Ekal Vidyalaya Foundation
charity organization
children's education in India
School in rural India
Raj Shah
Managing Editor of Desh Videsh Media Group