Editorial September 2022
Dear Reader
What a difference a year makes! I can confidently say that we are on the other side of the pandemic. (I hope!) I can also — with even more confidence — declare that weddings are back! In fact, the wedding industry is gearing up for its busiest year in 2023 — an estimated 2.6 million weddings are projected to take place according to a latest report from the market research firm The Wedding Report. That will mark the most weddings we will likely see in nearly 40 years. I can attest to this recent boom, as we saw a record number of brides, grooms, and families that came to our MyShadi Bridal Expo in Orlando last month.
Now let's dive into this special wedding resource issue of Desh-Videsh.
I could feel the love, as I read through all of the real wedding stories submitted to us. Editing them and writing this editorial has truly been a unique and pleasurable experience for me. It has been especially gratifying to work with my own Desh-Videsh team and some of the nation's most talented wedding photographers, planners, and wedding industry professionals. I was truly amazed at the lavish celebrations couples and family members were able to pull off over the past few months despite a huge list of pandemic-caused challenges. On behalf of my entire team, we wish all of the newlyweds a long loving married life.
Now, for those of you who have not yet walked down the aisle, but are planning to — we have some things in store for you!
First of all, let me extend my hearty congratulations to all of you. This is an exciting time!
The team at Desh-Videsh Media group would be truly honored to be a small part of the memorable journey you are about to embark upon. It is one of the most important and exciting times of your lives, and we sincerely hope you enjoy every minute of it!.
While researching and preparing for this issue, I repeatedly came across wedding planning articles with negative language. Many of these articles emphasized how stressful, expensive, and frustrating the wedding planning process is. I beg to differ with these so-called  "experts." You are marrying the love of your life — your soulmate — and you are going to celebrate that, honoring the gift of love and being loved in return. Look at the beauty of a wedding through a golden lens. You will see excitement and fun! Throughout this issue, we have done our best to remove the negative language while still being realistic and practical.
After working with wedding professionals, and several brides, grooms, and families for 15+ years, the most important advice I can impart is that the phrase "It Takes Teamwork to Make the Dream Work" is absolutely true. You need to assemble your "Dream Team" to ensure that you don't look back on your special day and wish you would have done a little more or sprung for that little extra. It all starts with your fiance. He/she needs to be on the same page as far as what the two of you hope to see happen on your wedding day. Also, please do not forget to hire an event planner. Those old days of counting on your cousin or uncle to plan your wedding are gone — or probably should be. There are professionals for a reason. Assemble your team — your wedding party and the professional vendors. Support the wedding professionals who are advertising in this issue and who are listed as preferred vendors on our website.They will listen to what your vision is and do what they can to make it happen. Build and assemble a team you can trust to make that special day what you've always dreamed of!
Within the pages of this special wedding resource issue, we have included details of seven real weddings. You will be immersed in endless ideas, dazzling designs, and gorgeous decoration to help customize your day to personalized perfection. We encourage you to take hold of these ideas, improvise according to your choice, and make them your own!
Of course, no Desh-Videsh issue is complete without talking about Bollywood. We have listed several upcoming Bollywood celebrity weddings. Follow some of them and you will definitely find out new trends and new ideas.
Need more ideas and inspiration? No problem! Check us out online at www.deshvidesh.com and our companion wedding portal www.myshadi.com.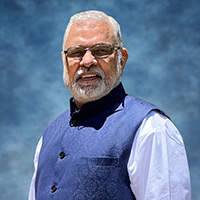 Follow us on Instagram and like our Facebook page.
On behalf of myself and the rest of the Desh-Videsh Media team, we hope your journey of planning YOUR wedding is as fun, rewarding, and inspiring as the actual Big Day!
Managing Editor
Desh-Videsh Media Group