Embracing Indian Culture in the US – By Katyayani Jhaveri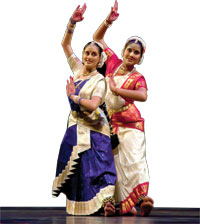 When I read novels about the Indian diaspora in the West or watch movies about South Asians who have moved to London or New York, my perception is that life is pretty hard. Everyone seems to either struggle to balance their Indian American heritage or deal with identity crises. There is usually a struggle between the different generations of a family and their respective definitions of "modern thought." There is usually a struggle between balancing out white friends with Indian ones. There is also a sprinkling of racism thrown in somewhere. While these stories do have a bit of truth behind them, we need to remember that they are fictional works! They are someone's creation, not the truth. For a good story to be good, there needs to be an obstacle with which the protagonist deals. That is why the problems the Indian American community faces are so exaggerated in literature and film. At least this is what I think.
Honestly, as someone who moved to the United States at a really young age, my life here has been great. I wouldn't give up my Indian heritage for the world! I cannot imagine life without mummy's food, Bharatanatyam, saris, or Diwali. I cannot imagine life without Bollywood movies! But I also cannot imagine how life would be growing up in India itself. Ask most Indian American kids my age who have grown up here and they will agree with me. The United States is just as much our home as is India.
Growing up in an Indian home has taught me certain lessons that I might not have otherwise learned. It has given me a strong base of family values – every time I make an important decision, I think about how it will affect my family and how my parents would react. My culture has taught me to be fully dedicated to everything that I try to do. Being a Bharatanatyam dancer, I know what it feels like to dance for hours at a time just to get one simple facial expression to come out. I cannot imagine how drastically different my life would be without Indian dance. Recently I visited New Delhi and realized that our country has a very colorful history. I cannot imagine not being able to identify with the Taj Mahal. I was so proud to tell my fellow students about the history behind this national architectural gem. This structure and others such as Fatepur Sikhadi are part of our Indian heritage.
As a product of the Indian diaspora in the United States, I can say with full assurance that my life would not be the same if I didn't have my Indian heritage. But I can also guarantee that it is the mixture of Indian culture and the American lifestyle that makes life so beautiful. I cannot fathom one without the other.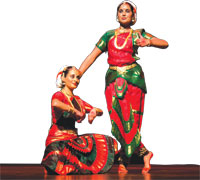 Katyayani Jhaveri is a proud Tarheel freshmen at the University of North Carolina – Chapel Hill. Katyayani is an avid reader and writer, with aspirations to become a professional journalist. She plans a dual major in Mass Communications and Business. As a junior in high school, she served as the Student Life Editor of Spanish River High's newspaper, The Galleon. The same year she received the Third Place for Best Features Writing during the High School Journalism Awards presented by the Palm Beach Post. As a high school senior, Katyayani was awarded Fourth Place in the highly competitive Pathfinder Award for Communications also from the Palm Beach Post. She has served as an officer for her high school's Environmental Club and plans to be involved with the Student Environmental Action Coalition at UNC. In her spare time, Katyayani loves to dance. Recently, she completed her Arangetram performance, a four-hour dance recital, consisting of nine dances, which signals an Indian dancer's graduation from Bharatanatyam dancing.