Four Indian filmmakers to showcase diversity at IFFM
Kabir Khan, Rima Das, Onir, and Imtiaz Ali will collaborate with selected Victorian filmmaking teams to mentor and then shoot four short films on the themes of race, disability, sexuality, and gender. All the four different shorts will be compiled into one film entitled 'My Melbourne'. It will premiere at IFFM 2021 before traveling on the international film circuit.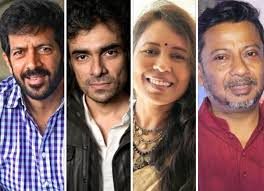 IFFM Festival Director Mitu Bhowmick Lange said, "This exciting initiative gives Victorian screen practitioners a once in a lifetime opportunity to work with some of the world's best filmmakers and also develop relationships with them. I am delighted and thrilled that IFFM has secured four of India's most diverse voices of independent cinema for these workshops and the creation of four short films on the core values of IFFM – diversity, and inclusivity."
The Festival is now looking for story ideas with authentic migrant experience. They will be assigned a budget to create an original script, striving for creativity, originality, and pure storytelling. Kabir Khan, Imtiaz Ali, Rima Das, and Onir will start their workshop and develop the selected stories and manage the pre-production with the teams via zoom. Once travel restrictions for COVID-lockdown are lifted, the four filmmakers will travel to Melbourne to shoot the films.