Frequently asked questions on B's and H-1B's
---
By Seth Finberg
---
I was told that some registrants in the H-1B lottery have a better chance of selection.  Is this true?
The H-1B lottery is a random lottery and is therefore nationality neutral.  Unlike the "Green Card Lottery" (Diversity Visa Lottery) or the Immigrant Visa Bulletin, the H-1B lottery does not consider where you were born or even what passport you hold.  However, there is a benefit if you have an advanced degree from a U.S. University.  If you hold an accredited U.S. Master's or PhD., you do have a slightly better chance of selection.   Of the 85,000 H-1B visas allocated every year, 65,000 of them are for anyone from any country with any qualifying educational background.  Twenty thousand H-1Bs are set aside for those with advanced U.S. degrees.  Additionally, there is no distinction or inherent advantage based on salary or wage level.   The USCIS was considering showing a preference for H-1B applicants with higher paying jobs but this never came to fruition.
I was selected in this year's H-1B lottery.  What steps come next?  What do we have to do?
First of all, congratulations on getting selected!  With a sky-high number of lottery registrations this year, your chances of selection may have only been around 20 or 30 percent.   Now it is time for your sponsor to get to work on your application.  Your employer hopefully has already retained a business immigration attorney.  If not, your prospective employer should immediately start looking to hire an experienced lawyer for your H-1B petition.  Many law firms have already stopped taking new H-1B clients for this year's "H-1B season" as they only have limited capacity to properly prepare these complicated petitions.  Remember, these applications take time, and your completed petition must be submitted by the end of June.
If you are an employer who is ready to fill out an H-1B petition for an employee who was selected in the H-1B lottery, you must satisfy these three prongs:
      You have or will have an employer/employee relationship and your company has the ability to pay the prevailing wage determined by your industry and geographic location.
      The job title is a professional job that is considered a "specialty occupation".
      Your employee beneficiary has the necessary qualifications to do the job.
What happens if I was not selected in the H-1B lottery?
If you were not one of the lucky ones selected and your registration was not initially excluded, you are in an uncomfortable position of uncertainty.   Based on past years, there hopefully will be several other opportunities to get selected in future H-1B lotteries at the end of Q2 or Q3.   Of the 85,000 beneficiaries selected in the March lottery, a percentage of them will not receive approved H-1B petitions.  Therefore, the USCIS will likely conduct a second H-1B lottery in July/August and possibly even a 3rd lottery to allocate their reserve capacity of unutilized H-1Bs.   Employers might be scrambling for alternative avenues to retain their current talent or new visa paths to bring qualified applicants to their companies.   Both HR departments and job applicants alike may also want to consider contacting an attorney who specializes in employment-based immigration to explore other immigration solutions.
I have a U.S. visitor's visa (B-1/B-2) and I wanted to know how long can I stay in the United States and am I able to work while I am here?
The vast majority of visitors to the United States on business/tourist visas get an authorized period of stay for 6 months.  Your I-94 will show when your authorized period of stay expires.  Remember, while your visitor visa may be valid for several more years, your authorized period of stay is generally only 6 months from your date of U.S. entry.   Since a B-1/B-2 is a non-immigrant visa, it is important not to stay too long in the U.S. on each trip and certainly not advisable to remain in the U.S. longer than 6 months.   The longer you stay in the U.S. the more it starts looking like you live here or are intending to live here.  Just because you can stay here for six months does not mean you should remain here that long.  A good rule of thumb is to keep your B-1/B-2 trips on the shorter side and remain outside of the U.S. at least twice as long as you stayed in the U.S.  Any amount of time you remain in the U.S. after your authorized period of stay expires will start the clock on your accrual of unlawful presence.  If you accrue unlawful presence by overstaying a visa, you can potentially set yourself up for future negative immigration consequences.
Yes, you can conduct business on a B-1 visa.  However, this is different than actually working.  You can negotiate a contract, attend a work-related conference or seminar, and look to purchase or sell a business.  Foreign nationals who attempt to work in the U.S. without valid employment authorization can face negative consequences with their visa and immigration status.  Remember, every time you attempt to enter the U.S. on your visa, the U.S. Customs and Border Protection (CBP) has the discretion on whether to admit you or not.  The CBP officer likely will ask you questions about your previous visits and your plans for your current visit.  If they determine you 1) do not have the appropriate non-immigrant intent, 2) have insufficient ties to your home country, or 3) worst case you violated your visa, they may deny your admission.  If you have any specific questions on the terms and conditions of your visa it is best to consult with an experienced immigration attorney.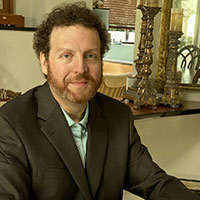 About the Author
Attorney Seth Finberg is a 2005 graduate of the University of Georgia School of Law and is a member of the Georgia Bar and the American Immigration Lawyers Association (AILA). He is the owner and founder of Finberg Firm PLLC (located in Ft. Lauderdale, FL) and he represents clients nationwide and internationally in the areas of business, employment, and family-based immigration. Mr. Finberg is an active member of the Miami Asylum Office Committee for AILA South and Central Florida and he serves as a legal captain in pro bono clinics for Temporary Protected Status.   Seth has been recognized for his outstanding pro bono service by the South Florida chapter of the American Immigration Lawyers Association, winning their 2021 Pro Bono Champion award. He can be reached by phone at (954)-843-3568 / (954) 249-6603 or by email at seth@finbergfirm.com
This article does not constitute a solicitation or provision of legal advice and does not establish an attorney-client relationship. The answers provided should not be used as a substitute for obtaining legal advice from an attorney licensed or authorized to practice in your jurisdiction. You should always consult a suitably qualified attorney regarding any specific legal problem or matter in a timely manner. 
H-1B lottery
Green Card Lottery
Diversity Visa Lottery
U.S. Master's, U.S. PhD
U.S. degrees
H-1B applicants
H-1B petition
H-1B season
HR departments
job applicants
employment-based immigration
immigration solutions
U.S. visitor's visa
U.S. Customs and Border Protection
Attorney Seth Finberg
member of the Georgia Bar
American Immigration Lawyers Association
Finberg Firm PLLC