Gandhi and Global Nonviolence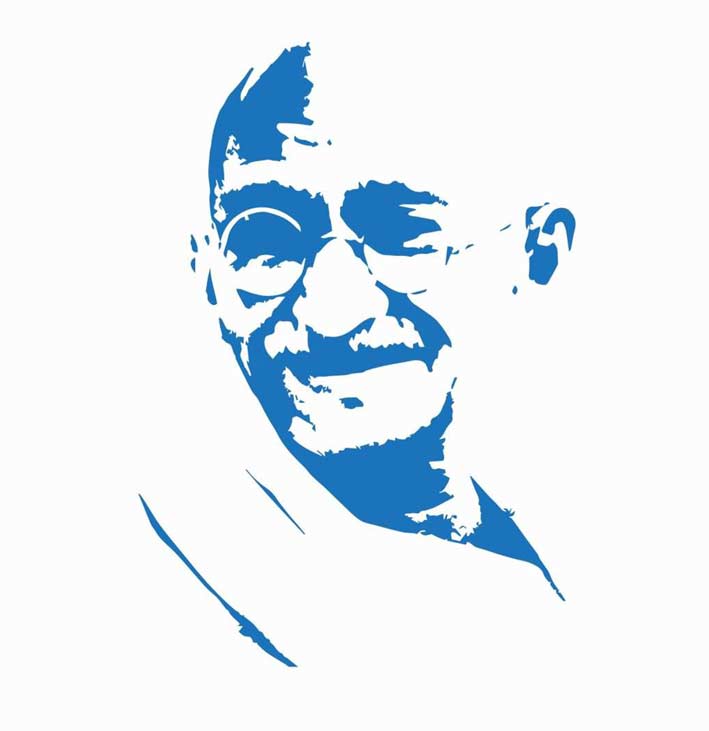 By Doug McGetchin, Associate Professor of History, Florida Atlantic University
  International connections between India and the West (Europe and North America) have deep roots in the life and work of Gandhi, and in my career. I found South Asian thought and Gandhi through undergraduate classes at the University of Rochester some thirty years ago. "The Asian Search for Self" taught by Professor Douglas Brooks introduced me to the Bhagavadgita, Upanishads, Gitagovinda, and Buddhism. In another course on "Third World Lives of Struggle" for Professor Bowen, I wrote a paper on the nonviolence methods of Gandhi as contrasted with the violence of Algerian Frantz Fanon.

At the Ph.D. program in history with David Luft at the University of California, San Diego, I studied the German interest in India, including writings by Romantic poets, Indologists, as well as philosophers such as Schopenhauer and Nietzsche. The insights I uncovered doing research in Berlin and Leipzig, Germany, emerged in Sanskrit and 'Orientalism' (2004), Indology, Indomania, Orientalism (2009),

Transcultural Encounters between Germany and India (2014), and Gendered Encounters between Germany and Asia (2016). While in San Diego, nearby Encinitas had Paramahansa Yogananada's Self Realization Fellowship gardens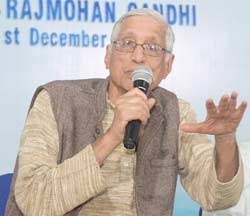 and Swami's State Beach. Connections have deepened in three visits so far to India, to Delhi and Agra in 2000, then to Kolkata (Calcutta) in 2008 and 2013-14, a Nehru-Fulbright scholarship stay with family, experiencing wonderful hospitality and festivals including Holi. As the Associate Director of the FAU Peace Justice and Human Rights Initiative for Jupiter, lately I've had the opportunity to teach classes on Gandhi and nonviolence, as well as host speakers.
The year 2019 is the 150th Anniversary of Mahatma Gandhi's birth on October 2, 1869. Florida Atlantic University has had an annual Gandhi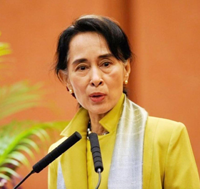 speaker: in 2016 Gandhi's grandson Arun Gandhi spoke at Gandhi Square in Davie and FAU in Boca Raton, and in 2018 grandson Rajmohan Gandhi spoke in Davie. Events in 2019 will feature a keynote speaker as well as a panel of scholars presenting on various aspects of Gandhi's life and legacy.
In Summer 2019, Florida Atlantic University in Boca Raton will be offering a new class, "Gandhi and Global Nonviolence" that will examine the life of Gandhi, nonviolent resistance, and the larger global context—how others have adapted and applied his methods to their own struggles. Gandhi is well known for his leadership in the Indian independence movement and pioneering the nonviolent techniques of Satyagraha (holding onto truth, or nonviolent struggle) that helped free South Asia from British colonial control. The course will also examine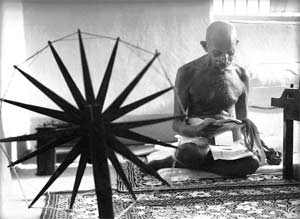 Gandhi's profound impact around the world in social and political struggles, inspiring other activists including Dr. Martin Luther King in the United States, Lech Walesa in Poland, Nelson Mandela in South Africa, and Aung San Suu Kyi in Myanmar (Burma). The course will empower students to understand the techniques of nonviolent resistance and illustrate how it has changed the world from Calcutta (1947) to Cairo (2011), Montgomery (1956) to Manila (1986), Leipzig (1989) to Belgrade (2000). All these cases show the spreading impact of Gandhi's nonviolent global influence.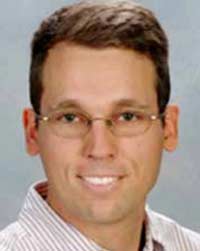 About the Author
Doug Mc Getchin, Ph.D., Associate Professor, Department of History specializes in the history of connections between modern Europe and South Asia. He is the author of Indology, Indomania, Orientalism: Ancient India's Rebirth in Modern Germany (2009) and several edited volumes. His history courses include world, Germany, India, Gandhi, WW2, and Peace Studies. He is the Associate Director of the FAU Peace, Justice, and Human Rights (PJHR) Initiative for the Jupiter campus and holds the Osher Lifelong Learning Institute Professorship in Arts and Humanities, 2018-19.
Posted on: 04-2-2019 by: Deshvidesh
The Asian Search for Self
Professor Douglas Brooks
Bhagavadgita
Upanishads
Gitagovinda
Buddhism Ideology
Third World Lives of Struggle
violence of Algerian Frantz Fanon
University of California, San Diego
writings by Romantic poets
philosophers Schopenhauer and Nietzsche
Events in 2019