Glamourous Indian Beaches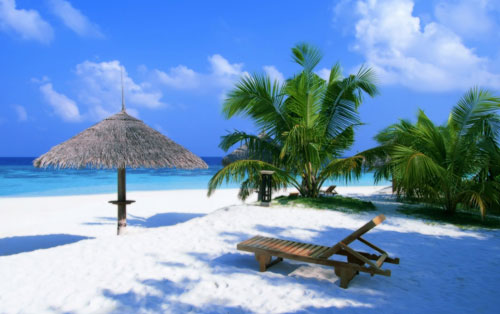 For the relaxed vacationer, they love to believe that life is a beach. When you vacation in India, this is literally what life can become for you. You really do not need to be in just one place to enjoy the warmth of the sun or watch it become enveloped in the embrace of the horizon. Beach tours are immensely popular in India, although they have a somewhat constrained scope.
One look at India will show you that she is surrounded by water on three sides. This only means there is a wealth of coastline available to exploit when you consider beach tours. However, only a few locations are actively promoted as beach destinations.
While only a few locales are known as beach destinations, many beaches are pure and have not been interfered with by man. Those fortunate to experience these untouched beaches will a meditative atmosphere and serene surroundings. Here, one can step into the shoes of those who live here, experience the simple life, and taste the native cuisine that constitutes routine life.
The very smell of the fresh salty air, aroma of well ground spices, and tastes of hearty meals are enough to revive you completely. First class accommodation is not necessary to truly feel relaxed and calm. The sound of the sea, gentle movement of the waves, and murmurs of everyday life lull you to sleep and bid you sweet dreams.
Goa is the star of all beach holidays in India. The people of Goa are on a year-round holiday, the seas and sands always have room for more, and the city can never have too much fun. Whether strolling on the beach in the sun, sipping local Goan wine, exploring the colossal churches offering a prayer, or even trying your luck at the casino, Goa is a carnival throughout the year. Goans love fun and know how to have it, travelers amalgamate themselves into the life and culture seamlessly, and in the end, everyone is part of one happy family.
The marvel of Goa is that it knows no distinction. You may choose to lodge in a classy resort hotel or in budget accommodation by the beach, but Goa will share its experiences and show itself to you in the same manner. Consider extending the experience by traveling southwards to Karnataka, where beaches, such as Gokarna, will give you the same feeling but with fewer people around. As you move further south, you will notice a change in the temperament of the coastline and in the way you experience it.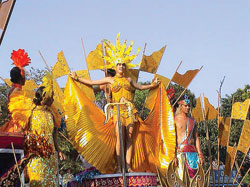 For those who can never get enough of the beach, Chennai may give you a fresh perspective. At the Marina Beach that runs almost endlessly, enjoying the distinction of being the longest in India and arguably among the longest beaches in Asia, excitement abounds. While some beaches may sway your choice based on their popularity, it is worth traveling to Pondicherry, Kovalam and Kochi that offer interesting comparisons.
The magic of the sands and sea can be draining even with no activity, yet still leaves you feeling completely recharged. This is by no means a holiday just for the young – anyone who feels young at heart and reflects a deep love for life will get a thrill here.