Google Cloud CEO Thomas Kurian Honored with ASEI Lifetime Achievement Award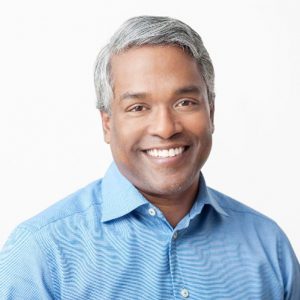 The American Society of Engineers of Indian Origin (ASEI), an organization dedicated to pioneering engineering innovations, bestowed its esteemed Lifetime Achievement Award upon Thomas Kurian, CEO of Google Cloud, during its 35th National Convention held in Southfield, Michigan.
This recognition was part of the ASEI National Convention, which also featured a gala dinner and entertainment event, where six other distinguished individuals were honored for their contributions to society, the engineering field, and the general populace.
The recipients of the ASEI awards included:
– Dheeraj Pandey, Founder & CEO of DevRev, named ASEI Entrepreneur of the Year.
– Dr. Nina Tandon, CEO of EpiBone, honored as ASEI Scientist of the Year.
– Rama Akkiraju, Vice President at NVIDIA, recognized as ASEI Engineer of the Year in AI.
– Dr. Praveen Vayalamkuzhi, CEO of MobilityVision, celebrated as ASEI Engineer of the Year in Transportation & Sustainability.
– Surbhi Kaul, Vice President at Juniper Networks, received the ASEI Service Excellence Award.
– Muthu Sivananthan, Energy & Materials Industry Solutions Leader at Dassault Systèmes, was presented with the ASEI Founder's Award.
Additionally, the ASEI CorporateConnect program reintroduced the Corporate Excellence Recognition Program (CERP), which acknowledged employees nominated by sponsoring companies Detroit Engineering Products and GHD. The founders of CERP, Dr. Ravi Rout, Jag Kottha, Mahesh Reddy, and their vice president Anjali Kottha, were also honored by the GMS Registrar.
Thomas Kurian, the CEO of Google Cloud, originally hailing from India, ventured to the United States for his educational and professional pursuits. He holds a Bachelor of Science in Electrical Engineering from Princeton University and a Master of Science in Engineering Management from Stanford University.
Kurian's prominence in the technology industry is attributed to his leadership in driving digital transformation through cutting-edge technological solutions. Under his guidance, Google Cloud expanded its offerings, partnerships, and clientele, making substantial strides in the fiercely competitive cloud computing market.