Gujarat 2022 Election and The People's Prime Minister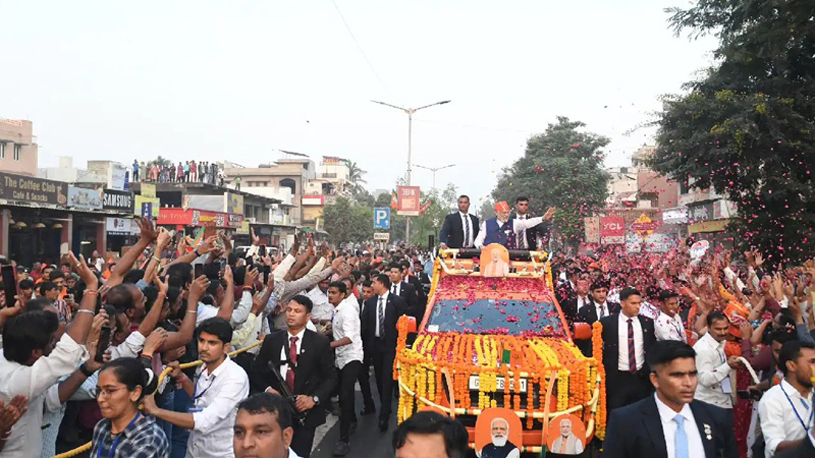 He is at the zenith of power, yet so down to earth. He is synonymous with hope and humanity. The common Indian sees the new sunrise through him. He is none other than Shri Narendra Modi, the Prime Minister of India. The recent Assembly Elections in his home state Gujarat once again conveyed the popular support and love for Narendra Modi, the erstwhile Chief Minister of Gujarat. It was his magic as well as the reality of prosperity that gave his BJP party a sweeping victory in Gujarat, which also indicates his third term as the Prime Minister of India. What makes Modiji so popular? Is it his party's principles, his charisma, or an obsession? No, it is his humanity, his passion for the well-being of common men and women of India…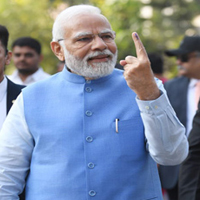 PM Modi's popularity has grown exponentially in India over the past few years and was a major factor in the 2022 Gujarat elections. It is largely attributed to his charismatic leadership style and his focus on development projects such as better infrastructure, improving educational opportunities, and implementing more efficient policies. Additionally, Modi is known to be able to connect with people from all walks of life and is often seen as being sympathetic to their concerns and providing solutions. He is also credited with being a strong advocate for the empowerment of women and minorities, both of which helped increase his overall popularity. Speaking of women's empowerment, let me give you one anecdote that happened several years ago, but I remember it as if it happened yesterday, and more importantly, people of Gujarat remember it very well. Eminent cardiologist Dr. B M Hegde recalled his first interaction with Narendra Modi back in 2002, when he was the Chief Minister of Gujarat.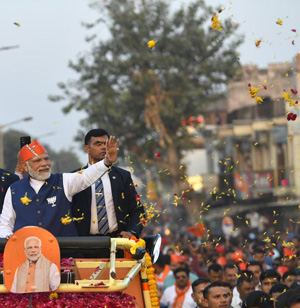 Both of them were coming back from London on an Air India flight, as executive class passengers. Dr. Hegde, being an apolitical person and hard-core academician, did not attempt to get introduced to Modiji. However, he was moved to see the modesty of the man, when instead of ringing the bell for service he got up to obtain a glass of water. It was a 9-and-a-half-hour-long flight and Modiji went to Dr. Hegde and started talking to him. The people's man in him started inquiring about public health and how to improve the health of Bihar. He took written notes on what the doctor was saying. It was something beyond the imagination of Dr. Hegde, who used to be skeptical of politicians. A couple of months later, the Health Minister of Gujarat called him requesting a visit to the state. Chief Minister Narendra Modi read an article written by Dr. Hegde on the health and nutrition of pregnant mothers and was so impressed and influenced by his opinion, that he wanted him to come to Gujarat and discuss the points.
On the meeting day at Gandhinagar, the Chief Minister along with some of his colleagues, health officials, and academicians were waiting outside to receive Dr. Hegde. He was amazed and highly impressed by the respect shown to him. In sharp contrast, he also shared his experience with the Chief Minister of Karnataka when he was the Vice-Chancellor of Manipal University.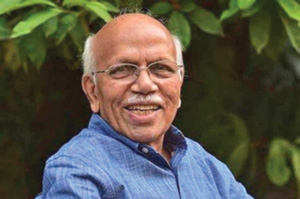 After calling him, the Chief Minister kept him waiting for almost 12 hours and finally forgot why he called Dr. Hegde! In Gujarat, all the ministers and officials along with Narendra Modi discussed the importance of nutrition for pregnant women so that they give birth to healthy children. Finally, he introduced warm mid-day meals for poor pregnant women, and that has cut down the infant mortality rate. Dr. Hegde believes that India needs more good people like Narendra Modi. He does not engage in any propaganda for the politician's power. He only trusts the goodwill gesture of Modiji. This generosity and the great desire to make every Indian healthy, prosperous, and aware are the essences of the personality of Narendra Modi that have touched the hearts of the majority of Indians. He is genuinely poles apart from all the leaders India has ever seen.
About the Author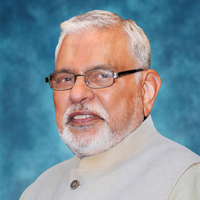 A software engineer by profession, Indian culture enthusiast, ardent promoter of induism, and a cancer survivor, Raj Shah is a managing editor of Desh-Videsh Magazine and co-founder of Desh Videsh Media Group. Promoting the rich culture and heritage of India and Hinduism has been his motto ever since he arrived in the US in 1969.
He has been instrumental in starting and promoting several community organizations such as the Indian Religious and Cultural Center and International Hindu University. Raj has written two books on Hinduism titled Chronology of Hinduism and Understanding Hinduism. He has also written several children books focusing on Hindu culture and religion.