Guyana Celebrates 100 Years of Cricket in Cuba
Guyana-USA team marks occasion with Goodwill Series

History was made when the first ever cricket team from the USA participated in The First Cuba-Guyana Solidarity Softball Cricket Tournament which was played in Havana, Cuba on March 4th-5th. The event celebrated the 100th years of cricket in Cuba and the 47th Republic Day Anniversary of Guyana affectionately referred to as Mash The Miramar Masters Cricket Club an all-Guyanese team from Florida, USA participated in the tournament and was led by Guyana's Honorary Consul in Florida, Mr. Ramzan Roshanali. The Miramar Masters Cricket Club consisting of 38 members played against The Los Capitanes de la Habana, Rutas y Andares (male) and Giraldillas Habaneras (female).

Guyana's Ambassador to Cuba H.E. Halim Majeed, Silvia Cabesas, wife of the former Cuban Ambassador to Guyana, Lazaro Cabesas, Humberto Herrera and Lisandro Cabesas organized the event from the Cuban side

Members of the victorious Giraldillas Habaneras cricket team

In the four matches played, Miramar Masters CC lost three while the lone win came against the female team. At the conclusion of the games the Miramar Masters Cricket Club presented the Cuban Team with trophies, plaques, medals and other gifts. Ambassador Majeed was presented with a special award for his tireless effort in organizing and promoting the event in Cuba.

The manager of the touring team Mr. Abdool Jabar and Mr. Ram Ali presented to the Cuban cricket organization 2 complete sets of cricket equipment (4 bats, 4 sets of pads, 2 helmets, 4 batting gloves and 2 cricket bags). These equipment was donated by Mr. Ranjisinghi (Bobby) Ramroop, CEO, Guyana Amazon Warriors organization.

Ambassador Majeed also hosted a reception for the Guyanese and Cuban teams along with the officials at his residence. The Honorary Consul in Florida, Ram Ali indicted that the event was a resounding success and the Miramar Masters Cricket Club will make the trip to Cuba an annual feature of the organization calendar.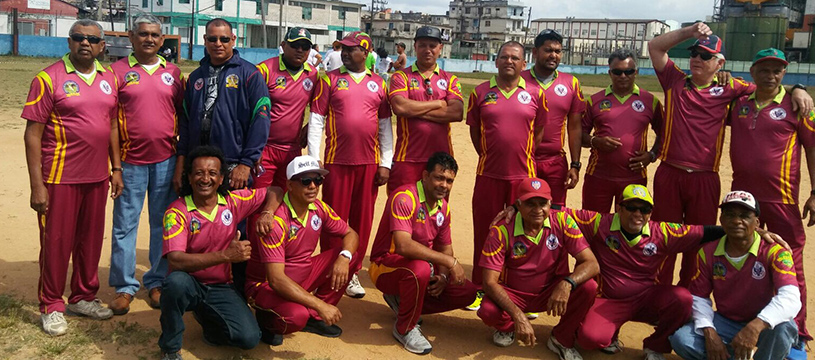 Members of Miramar Masters Cricket Club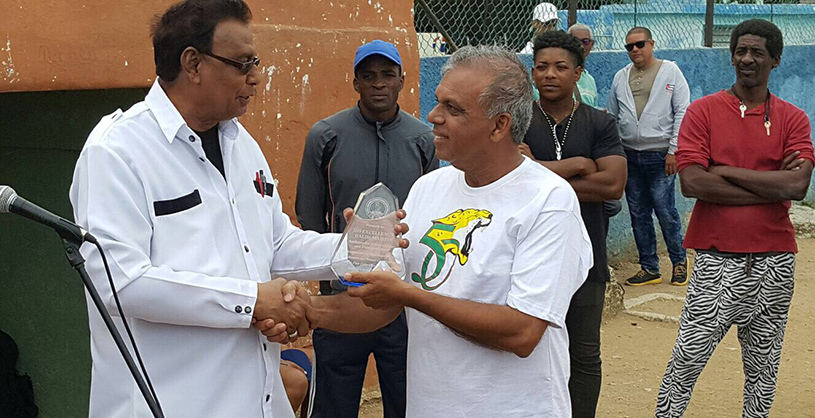 Guyana's Honorary Consul to Florida,
USA Mr. Ramzan Roshanali presents to Ambassador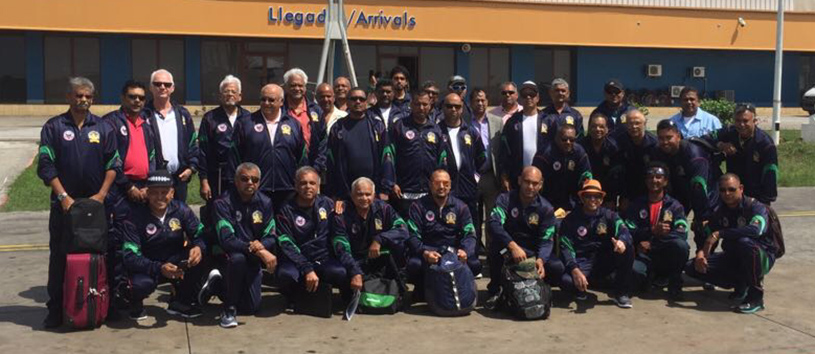 Members of the Miramar Masters Cricket Club
on their arrival at Havana Airport