Happy Birthday: Big B turns 80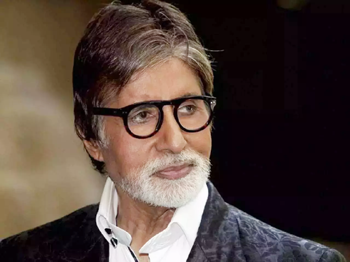 He is an institution in and of himself. Megastar Amitabh Bachchan turned 80 on October 11, 2022. The showman with five decades in the film industry was greeted by a cross-section of his fans and followers among others. Even our respected Prime Minister Narendra Modi greeted him on his social media handle with birthday wishes for the veteran actor; he wished for a long and healthy life. Modiji called him the most remarkable film personality who has fascinated and entertained the audience for more than five decades. 
This year, he surprised his fans who gathered around his residence, Jalsa, at midnight to greet him. He came out at the late hour for a short while and accepted the greetings of his fans. A special show by Kaun Banega Crorepati (KBC), featuring "Big B" as the host, was organized. His wife Jaya and son Abhishek were also in attendance. Social media handles were full of birthday wishes for the megastar by his colleagues, juniors, and fans. Bachchan spent his birthday with his family in the house. His daughter Shweta Bachchan shared a few photos on her Instagram handle where "Big B" was seen with his son Abhishek and daughter Shweta, who was twinning with her father in their outfits.