Immigration Q & A June 2014
I filed for my green card through marriage. My wife and I had an interview 8 months ago, but we still have not received an answer. When I check the case number online at the immigration website, it says the case is still processing. How long after the interview will I get my green card and will I be able to see online that the case is approved?
Many cases are approved on the day of the interview or a few days after. That is assuming that you had all the necessary documents with you or already in the immigration file on the day of your interview. However, if you were missing something, the interviewing officer may have given you a letter with a list of what additional documents to bring or mail in, or the officer is planning to mail you such a letter. It could also be that the officer is waiting for something on your case from another government agency (for example, a background check) or review from a supervisor or another department. Each officer and each local office has different time frames for how long it takes to do any of these things. Sometimes green card are approved the same day as the interview, some within days or a week, and yet others within months or even years.
The important thing is to make sure that USCIS is not waiting for you to send something. Did the officer mention that he or she needed more documents? You also want to make sure that the address you provided to USCIS is still correct. You want to be able to receive whatever correspondence immigration sends you. If you move, don't rely on a post office change of address to forward your immigration paperwork. A post office address change will delay some correspondence and certain items, like work permits and green cards do not get forwarded by the post office, but rather get returned to the sender. Always do an address change directly with immigration.
Checking online can be helpful, but the USCIS online case check system is limited. It does not show every action that has been taken on your case, especially at the local office. However, if your green card is approved and mailed to you, the Online system will generally show it. To find out what is going on with your case, you can make an appointment at your local office. Go to www.uscis.gov , click INFOPASS" and follow the prompts.
I applied for my green card several years ago. I had an interview and later received a letter that the case was denied. Now I just received a letter that I have to see an Immigration Judge. It does not say what day and time, but it does have the location. Do I need to go there or can a lawyer take care of it?
Unfortunately you have been placed in removal proceedings. You will now have to go to Immigration Court to fight deportation. You should receive another letter that will tell you the actual date and time of your hearing. If you do not, you may check with the Immigration Court's automated phone system, by calling 1(800) 898-7180 and following the voice prompts. (The system has been down since April of this year, but any information from before April is still available by calling). The letter that you received should state what the charges against you are – this means which immigration laws the government believes you have violated. You may contest the charges (say that they are not true) and you may also have defenses. Since now that the government is actively trying to deport you, do not attempt to do this all by yourself. Immigration law is complicated and a mistake can result in deportation. You should look for knowledgeable in immigration laws. In any case, you MUST show up for court when you get the date and time of the hearing. If you do not come to the hearing, you will automatically lose your case and have an order of removal entered against you. Even if you have not found the right attorney, still go to the hearing. At the first hearing, many immigration judges will allow you some time to find an attorney, but don't wait until the after hearing to start looking for an attorney.
I have my green card for almost 10 years. I want to apply for U.S. Citizenship. Do I need to renew my green card first or can I just apply for citizenship right away?
Generally you do not need to renew a 10 year green card before applying for citizenship. Although USCIS representatives will tell you that you need to renew your green card, you do not stop being a permanent resident just because the card expires. You cannot be deported for having an expired 10-year green card and Customs and Border Patrol will permit you to enter the United States even if your card has expired (although they will tell you to renew it ASAP and maybe even give you the form to fill out). You can still apply for citizenship, even if your card has expired. Applying for citizenship directly, without renewing the green card, will save you $450 in USCIS filing fees. Of course, you should review the requirements for citizenship to make sure you qualify before you apply. Speak to an immigration attorney. The problem with having an expired green card while waiting for your citizenship, is that some private organizations, such as employers, may not want to accept it as proof of legal status. However, if you are currently employed, your employer should not ask you for an updated green card.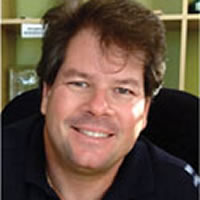 The advice in this column may not apply to your specific situation, even if it seems similar in nature. The only way to obtain legal advice is by speaking with a qualified attorney and reviewing your specific circumstances. If you have any questions, please call me at (954) 522-4115.
Edward Boreth is an immigration attorney who has practiced law for 18 years. He is a partner at Shapovalov & Boreth and a director of the Citizenship Clinic. He is also an avid cricket fan.