Immigration Q & A April 2012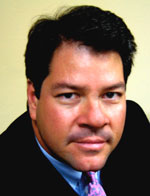 Q.I am a US citizen. My parents and 16 year old sister are in India. I want to apply for their green cards. Will my sister be included in the petition and will she able to come to the United States together with my parents?

You are facing one of the difficult situations that is presented by the structure of US immigration law. Your parents, as parents of a US citizen, are in what is called an "immediate" category. That means you can apply for your parents' green cards and as soon as your petitions are approved, your parents will be immediately entitled to an immigrant visa. There is no wait. Unfortunately, this category of immigration petition does not allow for dependents. Brothers and sister of US citizens are in what is called the Family 4th preference category. In this group, there are only a small number of green cards allowed o be issued each year, and therefore there is a considerable waiting list. You can file a separate petition for your sister, but she will have to wait for an immigrant visa to become available. The current wait time is around 11 years! The waiting time depends on how many people file applications each year. It may increase or it may decrease. Once you file that petition, you may track the waiting time online at the Department of State website. The visa bulletin is updated every month.
You may be able to shorten the wait time for your sister by having your parents apply for her after they receive their green cards. As an unmarried child under 21 of a permanent resident, your sister would be in the Family 2A category. This category is also subject to a wait, but right now it is about 2 to 3 years. Your sister will have to have to be under 21 to benefit from this category. The moment she turns 21, the wait will be extended by about five more years! Also, your sister cannot get married, because green card holders cannot file for married children.
Q. I received my green card through marriage to my husband, a US citizen. My card is valid for two years and will expire soon. What do I need to do to renew it?
If you are still married and living with your husband, you will need to file a joint petition to remove the condition on your resident card. The form must be sent in to USCIS during the last 3 months of your 2 year card. If you send it in earlier, USCIS will reject it. If you send it in after the expiration date, USCIS will request an explanation for why you filed late. You and your husband must both sign the form.
Once USCIS received the petition, they will send you a receipt and automatically renew your green card for one year (while your petition is pending). The receipt will serve as your renewal.
You must also send in evidence that you and your husband are living together in a real marriage. This can include bank statements showing joint accounts, lease or deed for your home, joint tax returns and anything else that has both your names and your address on it. If you have children together, send in your children's birth certificates. The more documents you send in, the better your chance of getting a quick approval. When I say "quick", that is a relative term. It takes at least 6 months. If you do not have many documents showing that you live together, you may receive a letter asking you to send in more evidence or you may receive a notice for an interview. If USCIS wants to interview you and your spouse, you can expect about a year total processing time, or sometimes more. At the interview, the USCIS officer will ask you about your life with your husband, to determine whether you are still living together. It will be similar to the first interview that you had when you got your green card in the first place.
Q. I came to the United States on a visitor's visa many years ago. It has since expired and I have not been able to renew my Florida driver's license. My friend recently told me that a lawyer is charging $160 to get a 3 year renewal on a drivers license under the Geneva law. Can I do this?
This is a scam. Save your money. Florida will only allow you get a driver's license if you can show that you have a valid case pending with immigration or you have valid immigration status. Even in those cases, there are situations where Florida will not issue a license. The Geneva Convention allows for issuance of international drivers licenses, but that is not a Florida driver's license and it is not a valid ID under the REAL ID Act.
Sadly, the difficulty of obtaining or renewing a driver's license for immigrants leads to an opportunity for scam artists to prey on desperate and vulnerable people. They may offer a temporary solution (for a fee, of course) but in the end they are committing a crime and involving the immigrant in it. Then the scam artist disappears, leaving the poor immigrant to deal with the consequences, which could even include jail time or deportation.
You cannot resolve your driver's license problem until you resolve your immigration problem.
Q. I married my husband on December 28th , 2011. He is a US citizen and he is applying for my green card. He has to include his 2011 tax return in the immigration package. Is it okay that he filed his taxes as "single"?
No. It's no OK. I cannot give you tax advice, but my understanding is that even if you were married for one single day in a calendar year, you should be filing as "married". USCIS will want to see that you are representing yourself to the government as married. Talk to a CPA about amending your husband's tax return.
The advice in this column may not apply to your specific situation, even if it seems similar in nature. The only way to obtain legal advice is by speaking with a qualified attorney and reviewing your specific circumstances. If you have any questions, please call me at (954) 522-4115.
Edward Boreth is an immigration attorney who has practiced law for 17 years. He is a partner at Shapovalov & Boreth and a director of the Citizenship Clinic. He is also an avid cricket fan.
Immigration Q & A April 2012