Immigration Q & A February 2013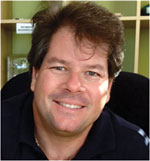 What is the new rule that the government announced on immigration this month?
The rule relates to people who have a US citizen spouse, child or parent, but entered the United States without inspection (or on a crewman's visa) so they cannot apply for adjustment of status in the US. In the past, this category of people would have to leave the US to get their green cards, but once the person leaves the US a bar from reentry would apply, requiring the immigrant to obtain a waiver. This resulted in months long delays, with the immigrant waiting outside the US and not knowing whether they will be let back in or not.
The new rule allows people with approved petitions form their US citizen family to ask for a provisional waiver while still in the US. The immigrant will receive a "pre-approval," allowing him or her to travel outside the US for the visa interview and return immediately with their green card.
This waiver does not apply to cases where a US parent filed for a child over 21, or for cases of fraud or criminal convictions.
My son married in March, 2011. He got his marriage-based two-year conditional green card in December 2011, which expires December 2013. Unfortunately, both willingly filed for divorce in November 2012 as a final judgment of "Simplified Dissolution Of Marriage. "Can my son still renew his green card after the divorce? How and when to proceed for the removal of condition from conditional green card after divorce?
There is good news and bad news. The good news is that your son can file to remove the condition on his residence without his wife after the divorce, and he does not have to wait until the expiration date of his green card. He can file early, as soon as the divorce is final. The bad news is that he still has to prove to USCIS that the marriage he had was bona fide and not for immigration only. He will need to submit all the documents he can to show that he did live together with his wife before the divorce and that at the time he married, he intended to live with her as a real husband and wife.
My cousin was detained by Immigration. What can I do to get him out?
This depends on why he was detained in the first place. In immigration cases, there is no right to be released on bond, but some situations allow for it. First, you need to find out if your cousin already has a removal order or if he has just been placed in removal proceedings. If he already has a removal order, no bond will be given to him unless that order can be reopened. If he has just been placed in removal, he may be able to bond out if he has not been convicted of certain criminal charges and if he can show to the immigration judge that he will not abscond, that he will go to all his immigration court hearings, and that he has a likelihood of relief. That means that he has a chance of winning his immigration case and staying in the US. If someone you know has been detained, get as much information from them about where they are, the case number and whatever the charges are against them. Then contact an immigration attorney to discuss the possibilities of the case.
I have lived in Canada for the last 15 years. About 10 years ago, while I was still a teenager, my father obtained green cards for the whole family. I still have the card, although none of us ever moved to the US or used the card. Is the card still valid and can I move to the US with it now?
No. If you live outside the US for more than one year, you lose your permanent resident status. Since you have not lived in the US for much longer than that, the card is not valid. If you try to use it to enter the US, you will be denied entry. The officer might also take your card and might ask you to sign an acknowledgement that your have "abandoned" your permanent resident status.
I paid a lady at a "multi- service" office $3000 to do my green card paperwork. It has been more than 8 months and I have not received anything from immigration. When I went to the office that did the paperwork, it was closed. The telephone number I had for the lady that did the paperwork is disconnected. I would like to find out what is going on with my immigration case or get my money back. How do I do that?
Unfortunately, it seems that you have fallen victim to a scam. If you had hired an attorney to help with your immigration case, you would be able to find that attorney through the state bar association. When you pay someone who is not an attorney, you have little, if any, recourse against them. Attorneys will put their name and address in the "preparer" section of the immigration form. Non-lawyer forms "preparers" never do that, so you cannot go after them. There is no way of knowing if the person whom you hired to prepare your case did so correctly or did it at all. You may try contacting the police to report the situation, but even the police may not be able to find the person. The name they told you might not even be their real name. You will probably never recover the money. Hopefully, this person did not file your case with fraudulent documents or information that could later get you into trouble. Next time you have an important legal matter, such as a green card filing, seek the help of a licensed attorney. Most people would never think of performing surgery on themselves, and would not hesitate to hire a qualified doctor. Yet, many people take the advice of non-lawyers on immigration leading to disastrous results. Make sure the person you ask to help is a real attorney. Check out their qualifications with the state bar. Make sure the attorney is experience with immigration law.
The advice in this column may not apply to your specific situation, even if it seems similar in nature. The only way to obtain legal advice is by speaking with a qualified attorney and reviewing your specific circumstances. If you have any questions, please call me at (954) 522-4115.
Edward Boreth is an immigration attorney who has practiced law for 18 years. He is a partner at Shapovalov & Boreth and a director of the Citizenship Clinic. He is also an avid cricket fan.