Immigration Q & A January 2010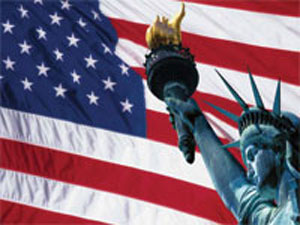 What is the H-1B cap?
By statute, the number of available H-1B visas is subject to an annual fiscal year limitation of 65, 000, plus 20,000 under the category for "advanced degree".
Who is subject to the H-1B cap?
The H-1B cap applies to new employment that is not otherwise cap exempt. For example, a foreign national in another non-immigrant status seeking to change his or her status to H-1B would likely be subject to the H-1B cap.
Are there any exemptions to the H-1B cap?
Yes. An H-1B petition will be cap exempt if filed on behalf of foreign nationals who will work for an institution of higher education or a related or affiliated nonprofit, or will work for a nonprofit or government research organization, or will continue to work for the same employer who previously sponsored his/her H-1B petition, or will work for another employer when he or she is in H-1B status. Foreign nationals who were in J-1 status and received waivers of the two year home residency requirement are exempt for the H-1B cap as well.
When should petitions on behalf of cap-subject foreign nationals be filed?
The annual H-1B cap applies on a fiscal year basis, starting on October 1 and ending on September 30. The U.S. Citizenship and Immigration Services (USCIS) will accept H-1B petitions six months prior to the anticipated start date of employment. Therefore, cap-subject H-1B petitions for the fiscal year 2010 allocation were filed starting on April 1, 2009.
When will employers know whether their H-1B petitions have been accepted under the H-1B cap?
USCIS closely tracks the number of the cap-subject H-1B petitions received and publishes the information online.
What options exist for foreign nationals who are not selected for an H-1B visa?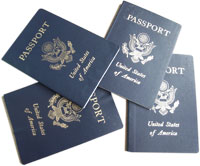 Depending on nationality, skills set and prior employment, nonimmigrant visa classifications such as TN work visa for citizens of Mexico and Canada, L-1 work visa for intra-company transferees, E investor visa for treaty traders and investors, and O for aliens of extraordinary ability, may be available. If foreign nationals' current non-immigrant status is soon to be expired, he or she may also consider changing his or her status to extend his status or change to another non-immigrant status, such as B-1/B-2 visa, F-1 visa or dependent visas. In addition, a U.S. employer with an international worksite has the option of sending the foreign national to work for the company abroad until U.S. work authorization can be secured.
Can employers still file the H-1B petition for the foreign nationals now?
YES. According to the most recent report from the USCIS, as of December 11, 2009, approximately 62, 900 H-1B cap-subject petitions had been filed. In another words, there are still about 2, 000 H-1B visas left. The USCIS will continue to accept both cap-subject petitions and advanced degree petitions until a sufficient number of H-1B petitions have been received to reach the statutory limits, taking into account the fact that some of these petitions may be denied, revoked, or withdrawn.