Immigration Q and A January 2013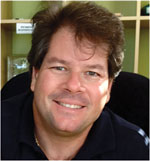 I am a Canadian citizen, but I have been offered employment in the United States. How can I work legally in the U.S.?
In addition to the H-1B and L-1 visas, Canadian citizens may obtain TN visas. If your profession is listed on the NAFTA (North American Free Trade Agreement) list, and you have the required educational credentials for your profession, your U.S. employer may ask the Department of Homeland Security to admit you in TN status to be employed by the US employer. The process does not require a petition to be filed with USCIS and is relatively fast. The professions list features professions such as accountant, architect, computer systems analyst, engineer, management consultant, pharmacist, and many others.
You may also work here legally if you are an investor and are working in your investment under an E2 visa or you work for an E 2 visa holder as an essential employee.
How do I get a person released from immigration detention?
Getting a person released from an immigration detention facility is a complicated matter. At the very least, it's more difficult and time-consuming than getting a person released from a state jail after arrest on criminal charges. Nevertheless, if your loved one is in ICE detention, do not assume he or she will be deported, and do not lose hope. The first thing you should do is get the exact name of the detainee, the location they're being held and their A number (case number) if they have it. Because every detainee's case is different, it is advised that you consult with an experienced immigration attorney to find out the options. Unlike a criminal case, an immigration detainee does not have the right to a bond, although some may be given a bond. The release will depend on the person's immigration history, criminal history and other factors.
I have a company ready to sponsor me for an H1-B visa. How long will it take and how do I apply?
To get your H1-B, the company must file a petition with USCIS on or after April 1, 2013. There is an annual quota on new H1-B's of 65,000. An additional 20,000 visas are available for candidates who have obtained Master's degrees from U.S. schools. H1-Bs are issued each fiscal year (beginning October 1), usually in three-year increments, with a maximum duration of six years. This period can be extended under certain circumstances. Some types of employers are not subject to the annual quota.
Overall, you chance of having your petition accepted is better with a Master's degree than without. I strongly suggest you have the case filed so that it is received by USCIS on April 1st. Last year the quota was filled in less than 2 months. This year it might go even faster. The work start date cannot be earlier than October 1, 2012, so you will have to maintain other non immigrant status until that date – for example OPT under your F-1.
Your prospective employer must have a job offer for you company offering a salary at the prevailing or actual wage rate for persons in that occupation and geographic location (whichever is higher). The job offered must be a specialty occupation, requiring a bachelor's degree or equivalent in the field of specialty.
Do I need a lawyer to file my immigration case? It seems that I just have to fill out a form.
Don't file anything with immigration without first obtains legal advice. While immigration officers will often tell you that you don't need a lawyer, the same officers don't want anyone telling them that they are wrong. Immigration law is one of the most complicated areas of law in the United States and the laws are not written in the form instructions. In fact, even the instructions to the forms often will not tell you how to fill out the forms or what to send with the forms. They certainly do not tell you if you are eligible for what you are applying for. What you think is a problem in your case may not be a problem for immigration, or what you think is "no big deal" may end up getting you deported. If you apply with the wrong paperwork, or you are reallly not eligible for wat you are applying for, you will at the very least lose your filing fee. Before you do anything with immigration, ask a lawyer if its ok, if it will get you into trouble and if you are eligible for the benefit. The other thing you should speak to an immigration lawyer about is the timing of an application. While no lawyer can really tell you exactly how long an Immigration case will take, with some good planning, you may be able to save some processing time. Make sure the lawyer explains how the process will work and what you need to complete it.
The advice in this column may not apply to your specific situation, even if it seems similar in nature. The only way to obtain legal advice is by speaking with a qualified attorney and reviewing your specific circumstances. If you have any questions, please call me at (954) 522-4115.
Edward Boreth is an immigration attorney who has practiced law for 17 years. He is a partner at Shapovalov & Boreth and a director of the Citizenship Clinic. He is also an avid cricket fan.