Immigration Update
H-1B Application Alert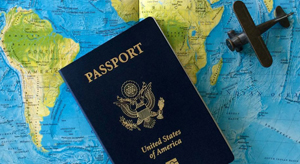 We encourage foreign students on Optional Practical Training, graduate students, TN non-immigrants, anyone seeking entry to perform work in a professional position and their employers to identify potential H-1B candidates and prepare H-1B paperwork. H-1B applications to be filed under the fiscal year 2008 cap will be accepted by U.S. Citizenship and Immigration Services (USCIS) no earlier than April 2, 2007, and the cap is expected to be met quickly.
It is possible that a gap will occur between H-1B workers' employment authorization granted under Optional Practical Training (OPT) and their H-1B work start date. The 60-day grace period at the end of OPT allowing the student to remain in the U.S. does not include H-1B work that may not start before October 1, the beginning of the 2008 fiscal year.
For H-1B filings not subject to the annual cap, it is still possible to obtain H-1B status with an immediate start date for new employees who currently maintain H-1B status with another employer or have been in H-1B status in the past six years and subsequently have been absent from the U.S. for less than one year. In addition, institutions of higher education, nonprofits related or affiliated to such institutions, and nonprofit or governmental research organizations are exempt from the cap and may continue to obtain H-1B status for new employees.
USCIS also will continue to process H-1B petitions filed to: (1) extend the period of time a current H-1B worker may remain in the U.S.; (2) change the terms of employment for current H-1B workers; (3) allow current H-1B workers to change employers; or (4) allow current H-1B workers to work concurrently in a second H-1B position.
Now is the time to prepare the H-1B petitions that are intended to take affect on October 1, 2007.
Nursing Relief Program Reauthorized
U.S. Citizenship and Immigration Services (USCIS) recently released guidance to the field on the reauthorization for an additional three years of the Nursing Relief for Disadvantaged Areas Act of 1999 (NRDAA). Specifically, USCIS noted that all I-129 petitions for H-1C classification will be adjudicated exclusively at the Vermont Service Center, in accordance with previous practice.
The NRDAA established the H-1C program to reduce the shortage of qualified nurses in health professional shortage areas by allowing qualified hospitals to employ temporary foreign workers as registered nurses for up to three years. NRDAA expired on June 13, 2005; the reauthorization, enacted on December 20, 2006, took effect immediately and expires on December 20, 2009. Regulations will follow, USCIS said.
Foreign Entrepreneurs Start 25 Percent of New U.S. Technology Companies, Study Estimates
A new study by Duke University researchers has estimated that one out of every four U.S. technology start-ups over the past 10 years has at least one senior executive who was born outside the U.S. The study's lead researcher, Vivek Wadhwa, who was born in India and founded two technology companies, noted, "It's one thing if your gardener gets deported. But if these entrepreneurs leave, we're really denting our intellectual property creation." The most likely niches that immigrant entrepreneurs entered were semiconductors, communications, and software; least likely was defense. Mr. Wadhwa called the new study "the most comprehensive study to date on the contribution of skilled U.S. immigrants."