Impact of U.S. Tech Layoffs on Foreign Workers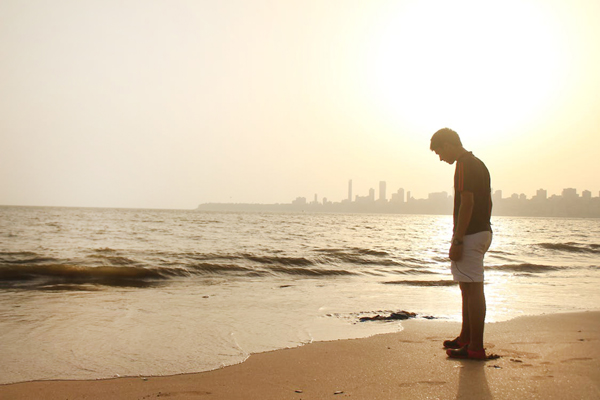 Recently there have been a series of massive layoffs in the U.S. tech sector from companies such as Twitter, Meta, and Amazon. As we know, a significant percentage of workers employed in the high-tech and computing fields are foreign, many being from India. Of these terminated foreign workers, most are on some sort of employment-based visa such as an H-1B. Since the H-1B visa (or any work visa) ties you to your current employer sponsor, if you lose your job you also lose your visa and immigration status. To make matters worse, if your family is living with you in the United States, they will also lose their immigration status if you lose your job.
Fortunately, there is a 60-day grace period to sort out your options and look for other immigration solutions. While this is not a lot of time, you need to think about your options as you may have to make some relatively quick decisions. If you were recently laid off while on an H-1B visa, what are your best options to remain in the country?
1) Find a new job: With all the layoffs and the talk of a possible recession, this is easier said than done. Yet if you are one of the lucky ones with a strong C.V. and whose skills are in great demand, other companies might be willing to scoop you up and sponsor you for a new H-1B visa. Securing new H-1 employment is the best and most logical option for an employment-based visa and you would be able to remain in the U.S. (along with your family) and keep
working in H-1B status.
2) Go back to school: Many terminated H-1Bs will hurry at the chance to get a U.S. Master's degree or a second bachelor's degree. If you have the funds to pay for school and the background to merit admission, you may want to consider furthering your education/career. Another educational option to consider would be short-term skills training/certification or a language course. Many of these eligible programs have more streamlined admissions and
flexible start dates.
3) Change to a visitor visa: If you already have a B-1 or B-2 visa, you can file a change of status from H-1B to B-1. This will only give you a 6-month authorized stay but at least it gives you time to remain in the country, look for a new job, and hopefully, the employment scene will improve enough in the near future. Most people are unaware, but you can remain in the country while your change or status is pending. Sadly, if you do not have a B-1 or B-2 visa, the current wait time for an interview at the U.S. Consulate in Mumbai is an astronomical 999 days (almost 3 years!). New Delhi's wait is not much better at a colossal 961 days. Unless things change, getting a new visitor visa from India is essentially not a realistic short-term option.
4) Start a business: For non-Indian (and non-Chinese) citizens, if you have the resources and have already considered opening up or investing in a U.S. business, this may be the time. While restrictive, an E-2 visa allows you to invest in the United States and remain here to own and operate your business. Indian citizens are not eligible for E-2 visas but if you were born outside of India or have another passport you may want to look into an E-2.
5) Apply for an Extraordinary Ability visa/green card:
a. EB-2 NIW green card: If you were not born in India, the EB-2 NIW green card may be a viable option. Having exceptional ability OR an advanced degree, and showing that your job and talents are in the national interest of the United States (National Interest Waiver) could get you a green card even without a job offer/sponsor and going through the lengthy PERM process.
b. O-1 visa: If you have extraordinary ability and can find a company to sponsor you, this can be the quickest option to get a long-term renewable employment visa. The O-1 visa is easier to obtain than the EB-1A green card and does not require PERM (Permanent Labor Certification) but it does not lead to any permanent residence.
c. EB-1 green card: If you were born in India and have an extraordinary ability, the EB-1A green card may be the way to go. Along with the EB-2 NIW, it is one of the most difficult green cards to obtain. Fortunately, the EB-1A also allows you to self-petition and does not have long green card wait times for Indian Nationals. Therefore if your skills are special enough you can get a green card without looking for a job offer and waiting for PERM in these difficult economic times.
| | | |
| --- | --- | --- |
| Options | Category | Downside |
| Find a new job | New H-1B | |
| Go back to school | F-1 | Costs, temporary, timing |
| Change status to Visitor Visa | B-1 / B-2 | 6-month solution |
| Start a business | E-2 | N/A for Indian Nationals |
| National Interest Waiver | EB-2 NIW | Not realistic for Indian Nationals |
| Exceptional ability visa | O-1 | |
| Extraordinary ability green card | EB-1A | Hardest Green Card to obtain |
Remember, if you lost your H-1B job, you only have 60 days to lawfully remain in this country without filing a petition to change your status. Whatever you choose to do it is imperative to make your decision rather quickly.  Since more layoffs may be around the corner, if you are on an H-1B it is always a good idea to be forward-thinking and consider options in these uncertain economic times. It is best to consult with a qualified/experienced U.S. Immigration Attorney to go over your legal options and find the appropriate solution.  Attorneys need time to prepare most applications so it is in your best interest to obtain legal advice as early as possible.
This article does not constitute a solicitation or provision of legal advice and does not establish an attorney-client relationship. The answers provided should not be used as a substitute for obtaining legal advice from an attorney licensed or authorized to practice in your jurisdiction. You should always consult a suitably qualified attorney regarding any specific legal problem or matter on time.
About Author:
U.S. Immigration Attorney Seth Finberg is a 2005 graduate of the University of Georgia School of Law. Seth is a member of the Georgia Bar, the American Immigration Lawyers Association (AILA), and serves on the Business and Investment Committee for the South Florida chapter of AILA. Mr. Finberg is the owner and founder of South Florida based Finberg Firm PLLC and he represents clients nationwide and internationally in business, employment, and family-based immigration. He can be reached by phone at (954)-843-3568 / (954) 249-6603 or by email at seth@finbergfirm.com or www.finbergfirm.com.