Editorial December 2022
Dear Reader
It's that time of year when the days become shorter and the seasons change again. We are reaching the end of the year 2022, so let me take this opportunity to thank the Almighty for a healthy and stress free year in comparison to the years 2020 and 2021. 
Let me also thank all of our paid subscribers. With your support, Desh-Videsh's paid subscriptions have  jumped to a record level and I am happy to report to you that these subscriptions are coming from all over the US. That is why we have changed the footer in all of our e-blasts to  "Desh-Videsh Media Group Now Serving Entire USA. Headquarters: Fort Lauderdale, FL 33321"
While talking to our wedding professional customers, I have noticed that it has been a banner year for Indian weddings. The year 2022 saw a big jump in the number of weddings, and 2023 is going to be an even bigger year for Indian weddings. It is the same for non-Indian weddings, too. By the time we are done with 2022, there will be 2.6 million couples who this year started their new journey together, a number we have not seen in nearly 40 years. Looking at these numbers it is clear that, as the saying goes,  "Love never goes out of style. "
Speaking of love, this issue features six love-and-wedding stories. These wedding stories came from all over the USA including Texas, California, Illinois and, of course, our home state of Florida. It seems like the Hard Rock resort in Punta Cana has become a favorite for Indian destination weddings. In fact, in this issue readers can check out the story of Anandi & Rushi's destination wedding in Punta Cana. As in the past, we chose these stories for publication based on their uniqueness. 
These real wedding stories feature the love stories and decoration and design details of some of our favorite weddings, which were the result of much planning by the brides and grooms, and the hard work of some talented wedding professionals.
If you are getting married or engaged in the very near future, this is one of the most exciting times in your life as you celebrate and begin your next chapter. Wherever you are in the planning stages, we are thrilled you chose to be here with us as you gather bits and pieces that resonate with your vision for your special day. Our special wedding resource issue of Desh-Videsh gives you a variety of choices and ideas for the vendors that will help make your wedding day perfect. 
Wedding planning, although exciting, can be a challenge and can sometimes be overwhelming. We are here to take a bit of that stress away! This special issue can help you choose the perfect location or wedding destination, the invitations, and your attire for the ceremony and reception. It's important to find a wedding planner and event designer who will understand and interpret your personal style. Seek out a photographer who will artfully capture your love story.  Be inspired by lively discussions about what you and your partner truly desire for your day, and dream up the details that will embody your love. Remember, both of you are part of one team. 
Also remember the 7th promise out of Saptapadi: To build a life filled with friendship, love, and mutual trust. Saptapadi (literally translating to seven steps in Sanskrit) refers to the seven promises of marriage that a bride and groom take with each step of their wedding rituals. These seven vows are believed to provide a foundation around which strong and long-lasting relationships are built. Saptapadi originated in Vedic era and we have come a long way from then, but all of these still hold true when both the bride and the groom promise these to one another as equals.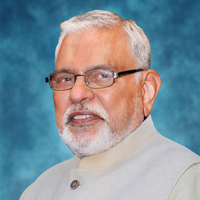 We cannot wait to see your own completely unique wedding come to life!
If you want to be included in the next special wedding issue of Desh-Videsh, please send your wedding details to info@deshvidesh.com
Managing Editor
Desh-Videsh Media Group