Indian Americans among Stanford's Knight-Hennessy Scholars 
The corps of Knight-Hennessy Scholarship as introduced by Stanford University this year includes quite a few Indian American or South Asian American students. 
The 2020 cohort is a group of 76 students comprise of Indian Americans, Indo-Canadian as well as a Pakistan native. 
The first cohort that was selected at Stanford had comprised of Indian origin scholars Aditya Vishwanath, Suhani Jalota, Anoma Bhat.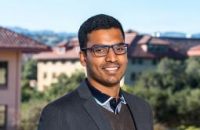 Aditya Vishwanath of Chennai earned a Bachelor's degree in computer science at Georgia Tech where he also won the College of Computing Outstanding Junior Award and the President's Undergraduate Research Award thrice. He is pursuing a PhD in learning sciences and technology design at Stanford Graduate School of Education. Vishwanath desires to design and build educational technology that can be put to use in developing communities around the world.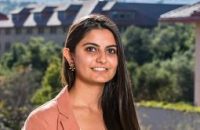 Suhani Jalota from Mumbai who completed her graduate program from Duke University is pursuing a PhD in health policy at Stanford School of Medicine. She was a Baldwin Scholar and a Melissa & Doug Entrepreneurship Fellow at Duke and wishes to become a social health entrepreneur to design self-sustaining health-related organizations managed entirely by the low-income communities.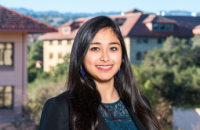 Anoma Bhat who is from New Delhi and was raised in China, Singapore, Vietnam, and the U.S, is pursuing a master's degree in International Policy Studies at Stanford School of Humanities and Sciences. She graduated magna cum laude from Claremont McKenna College with a bachelor's degree in religious studies and a gender studies minor. 
Knight-Hennessy Scholarship is the world's largest fully-endowed program and the university provides full-funding to pursue any graduate degree at Stanford to up to 
100 highly accomplished students from across the globe. It aims to develop future world leaders that will address complex issues and thus seeks those who "out-think, out-work and out-care the rest".
Knight-Hennessy Scholars
Stanford University
Indian American
2020 cohort
Aditya Vishwanath
Suhani Jalota
Anoma Bhat
Georgia Tech
College of Computing Outstanding Junior Award
President's Undergraduate Research Award
Stanford Graduate School of Education
Duke University
Stanford School of Medicine
Baldwin Scholar
Melissa & Doug Entrepreneurship Fellow
International Policy Studies
Stanford School of Humanities and Sciences
Claremont McKenna College