The Top 5 Yoga Retreats in USA to Rejuvenate Yourself
If you are desperate to beat your stress and live a fulfilling life, Yoga is the only way out. These Yoga retreats in the US could be the best places to get started with.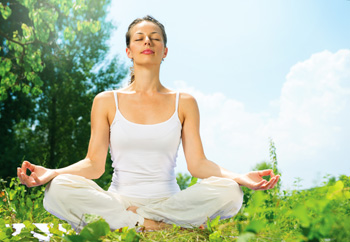 Omega Institute, Rhinebeck, NY
Drive down Hudson Valley to the 250 acre Omega Institute. Enroll for yoga instructions under a guru and feel at one with nature. Take part in open classes in Tai-Chi, yoga and meditation and spend time in leisurely strolls. 
Kripalu Center for Yoga and Health, Stockbridge, MA
Sign up at the Kripalu Center for Yoga and Health for yoga or wellness or a custom program from one of the over 800 programs available. You have fitness center, sauna, spacious grounds, a lakefront beach and hiking trails for a holiday that relaxes, refreshes and rejuvenates. 
Lumeria Maui, Makawao, HI
This charming bucolic yoga retreat of Lumeria Maui gives you access to a 24 room property steeped in culture, surroundings that are just heavenly, plenty of activities like kayaking and, of course, yoga under the guidance of expert gurus. It is a holiday; it is karmic moksha.
Esalen Institute, Big Sur, CA
Going strong since the 1960s, the Esalen Institute on the Big Sur, just 45 miles south of Monterey is where you can find spiritual nirvana. Once patronized by the likes of Joan Baez and Bob Dylan, Esalen offers 500 workshops throughout the year and lets you enjoy the charms of its `120 acre campus. You will come away transformed. 
Feathered Pipe Ranch, Helena, MI
Massage, acupuncture, wellness consultations and, of course, yoga courses are there for the taking at the Feathered Pipe Ranch. Explore the wooded forests, live in tents or tipis, let your hair down and let the cosmic energy flow blissfully into your soul and spirit.

Feathered Pipe Ranch
Massage
Acupuncture
Bob Dylan
Esalen
Joan Baez
nirvana
yoga retreats
Hudson Valley
Omega Institute
Tai-Chi
Meditation
Kripalu Center for Yoga and Health
Wellness
bucolic yoga retreat
Lumeria Maui
Esalen Institute
Big Sur