International Student (F-1) Visas and Employment: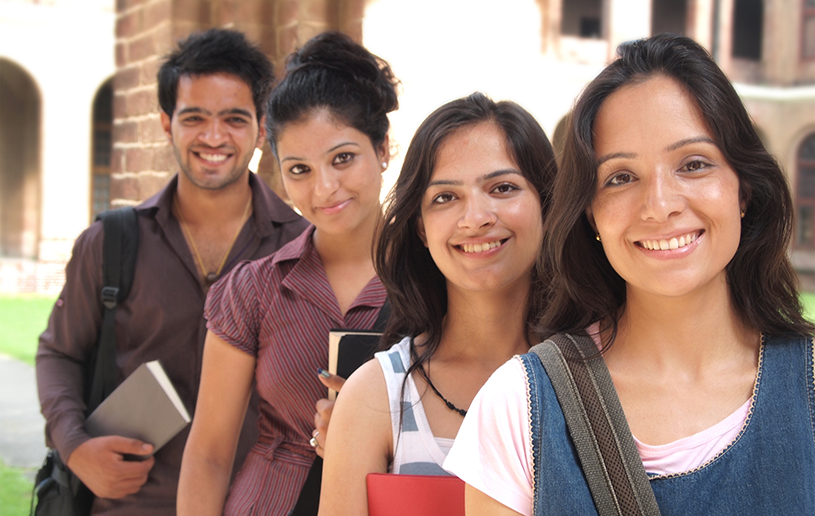 At any given time, there are more than one million international students studying in the United States and the vast majority come to study in the U.S. on an F-1 visa.   The typical international student attends an American college or university to complete a Bachelors, Masters, or PhD program.  However, students can also apply for an F-1 visa to attend a U.S. primary school, secondary school, or even to complete a short-term English language program.  While less common, there are two other student visa categories, the J-1 visitor exchange program and the M-1 for vocational student attending programs that are typically two years or less.
Here are some common U.S. Immigration Law terms that are applicable to International Students:
CPT: A job training program known as Curricular Practical Training where international students can work or volunteer during their course of study.
F-1 Visa:  A non-immigrant visa specifically for full-time international students in an academic program
F-2 Visa:  A non-immigrant visa reserved for spouses and minor dependent children of international students
D/S:    Duration of Status which is the authorized period of stay for an F-1 visa
DSO:  Designated School Official is the person who helps maintain the status of the academic and employment records of an international student
I-9:  Employment Eligibility Verification which verifies the identity and employment authorization of all individuals hired for employment in the United States
OPT:  A job training program Optional Practical Training in which a student can work pre- or post-completion for a period of up to 12 months
SEVIS:   An online database, Student and Exchange Visitor Information System, where the school and student both must be enrolled, and student records are tracked and monitored
SEVP:  The Student and Exchange Visitor Program in which schools are approved and students are managed by the U.S. Immigrations and Customs Enforcement (ICE) of the U.S. Department of Homeland Security
STEM:  Classified programs of study in Science, Technology, Engineering, and Mathematics
There are certain requirements to be granted an F-1 visa. The U.S. based program must lead to a degree, diploma, or a certificate.  Additionally, the school must be both 1) SEVP approved and 2) enrolled in the SEVIS program.  The student must already be proficient in English unless they are specifically enrolling in an English language course or program.  Furthermore, the student has the burden to prove they have enough funds to support themselves while attending school.  Fortunately, family resources back home or U.S. friends/relatives can be used as a source of funding.
Most international students are unaware of the advantages and disadvantages of an F-1.
Like most visas, the F-1 is a non-immigrant visa.   At the U.S. Consulate interview, you must demonstrate the following: 1) why you need to study in the United States, 2) how you will be paying for your program including living expenses, 3) your plans to return to your home country at the completion of your studies and 4) further demonstrate your non-immigrant intent by clearly proving substantial ties to your home country.  The F-1 visa can be denied if you do not satisfy any of these requirements to the satisfaction of the consular officer.
A student visa is a multiple-entry visa.  The international student can return home or go on an international vacation between semesters using their foreign passport and re-enter the United States on their F-1 visa as long as they have maintained their status.   It is very important for an international student to not violate the terms and conditions of their visa.  F-1 students, like anyone else on a non-immigrant visa, always need to always maintain their valid immigration status.  Unlike most visas which have a specific date where their authorized period of stay expires, an F-1 visa has an authorized period of stay marked as "D/S".  If the student continues to be in their program in good standing, they can remain in the U.S. on their visa.  Also, the spouse and minor dependent children of an international student can enter the U.S. on an F-2 visa.  It is important to remember that spouses on F-2 visas are not work authorized and they can only remain in the United States for as long as their F-1 spouse maintains F-1 status.
One of the most common questions I am asked is "how can I work on my visa"?  While you cannot work on a B1 or B2 visitor visa, students on an F-1 can have authorized employment under certain conditions.  Generally, you can work on campus for up to 20 hours per week in an approved work study program.  While in school you may participate in job training programs known as CPT or OPT.  However, most F-1 programs only allow one year (12 months) of a full-time job training program.  To maximize and preserve your post-completion OPT, it is essential that you do not work more than 20 hours per week or more than one year in any CPT or pre-completion OPT.   Additionally, your CPT or OPT must be directly related to your field of study and approved by your school's DSO.   Don't forget, even if you are volunteering or working in an unpaid internship as your job training program, you must register your program and employer with your DSO.
With an F-1 visa, as with any other visa application, both the USCIS and the U.S. Consulates are experiencing long delays and processing backlogs.   It is important to apply early for both your F-1 visa along with any related work authorization.  If you plan on graduating this summer and want to remain in the U.S. to work, you should start looking for employment and applying for OPT work authorization several months before completing your studies.   You cannot remain in the U.S. more than 60 days after graduation without beginning an approved job training program or obtaining another immigration status.   The F-1 visa is a wonderful tool, but it must be maintained, and your school's DSO is they key figure in your academic career.
It is important to always check with your Designated School Official (DSO) before you start any employment.   U.S. employers are not always familiar with the terms and conditions of your visa, and you should not rely on their expertise or whether your specific employment is allowed.  Not only could your F-1 status be jeopardized, but the employer could also get into trouble with their own company's   I-9 compliance if you are working without proper employment authorization.   If you have any further questions about your work or your employee's legal work options, it is best to speak with an experienced immigration attorney.   Maintaining F-1 status or any immigration status is extremely important especially if you plan on getting sponsored for long-term employment after graduation or applying for a green card in the future.
---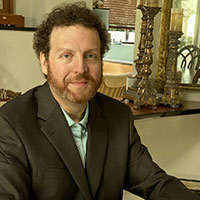 About Author
Attorney Seth Finberg is a 2005 graduate of the University of Georgia School of Law and is a member of the Georgia Bar and the American Immigration Lawyers Association (AILA).
He is the owner and founder of Finberg Firm PLLC located in Ft. Lauderdale, FLPLL (located in Ft. Lauderdale, FL), and he represents clients nationwide and internationally in the areas of business, employment, and family-based immigration. Mr. Finberg is an active member of the Miami Asylum Office Committee for AILA South and Central Florida, and he serves as a legal captain in pro bono clinics for Temporary Protected Status.   Seth has been recognized for his outstanding pro bono service by the South Florida chapter of the American Immigration Lawyers Association, winning their 2021 Pro Bono Champion award. He can be reached by phone at (954) 249-6603 or by email at seth@finbergfirm.com