Journey of a Sathguru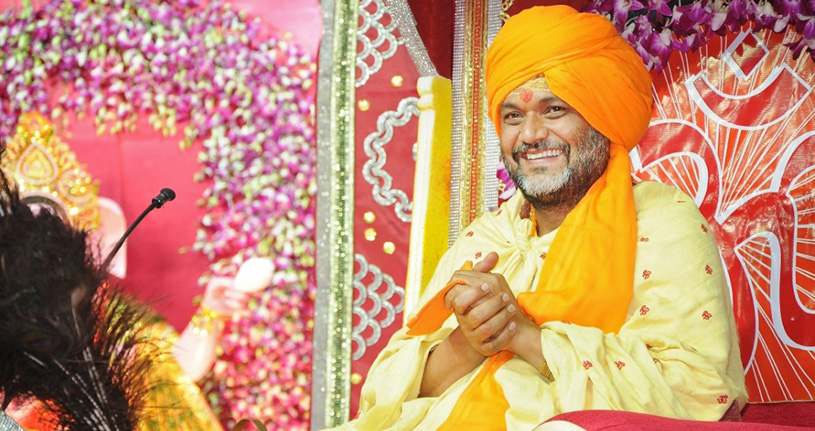 Journey of a Sathguru
Brahmrishi Shri Guruvanandji's (Guruji) spiritual journey began in his infancy under miraculous circumstances. Yogiraj Devraha Baba, one of the most esteemed saints of recent times, brought Guruji to his ashram to save his life from a terminal illness. Early on, Devraha Baba predicted that the young child would achieve the pinnacle of spirituality and use the divine energy to selflessly serve humanity.
Devraha Baba's predictions have come true; after spending over 45 years in rigorous spiritual discipline (Sadhana), Guruji has invoked all seven Chakras (spiritual power centers) of his Kundalini (primal energy), uprooting his consciousness into Shiva Loka, Vishnu Loka, and Brahma Loka. The result is unfathomable; Guruji has acquired all eight Siddhis and nine niddhis (17,638 sub-siddhis), and the supremacy of mantra and tantric knowledge (gyan). He is a living embodiment of perfected spiritual strength comparable to ancient Vedic Sages.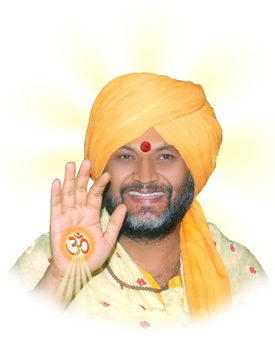 Notwithstanding, Guruji accomplishments prior to his Sadhana is equally remarkable: earning degrees from the prestigious Indian Institute of Technology, Kharagpur, with degrees in B. Tech in Electrical Engineering, B.Sc. in Physics, and further Masters and PhD degrees in Sanskrit, Hindi, Vedas, and Literature. His accolades in several international conferences and religious forums including the "All Religion World conferences" has earned him the "Best Personality" gold medal seven times.
Over the past decade, Guruji has used his enormous divine energy to help those in distress and to uplift the lives of hundreds of thousands of people situated in more than 172 countries. His message is grounded in teaching the practical art of living a balanced, moral, and spiritual life against the conflicting odds driven by modern day turbulence and worldly duties. Rather than miserably give up everything to attain unrealized liberation, Guruji's mission is to guide us to happily embrace the practical challenges of life and optimistically become spiritual giants ourselves.
Do not miss out on this once-in-a-lifetime opportunity to meet a true yogi, a true Guru, and a living embodiment of what perfected spiritual strength looks like. For more information on Guruji, please visit GurujiUSAvisit.com to read a complete biography, his message, videos, and more.
We look forward to serving you on June 17, 2017 at the South Florida Hindu Temple.