Kamala Harris Makes History as First Indian American US Vice President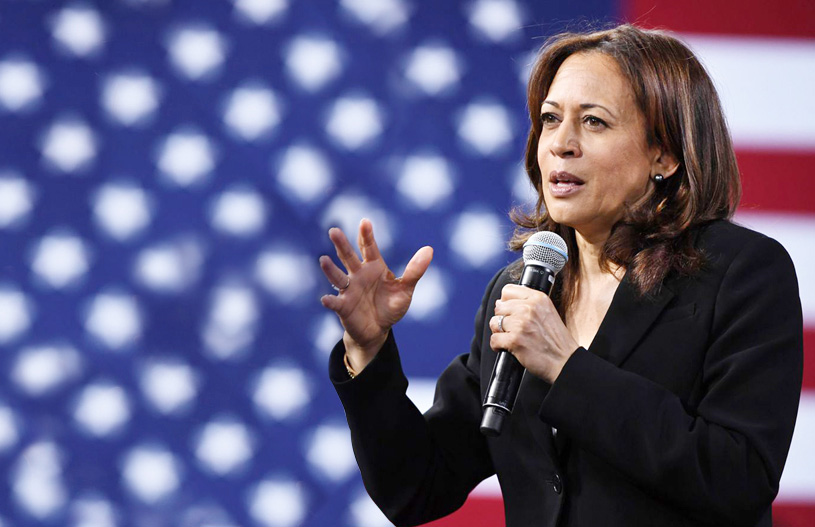 A culture that worships goddesses produces strong women.
– Shyamala Gopalan
The very sound of the word Kamala, another name for the goddess Laxmi, throned on a lotus flower, reminds us of nothing but India and Indian heritage. And Kamala Devi Harris particularly accentuated this throughout her career even in her recent election campaigns. It is always her pride to be Black, Indian, and a woman. This pride scripted the history of the rise of the first Indian Black woman as vice president of the United States.
Kamala, as Laxmi the embodiment of women of power, has three firsts to her name. She is the first woman, first Black, and first Indian to ever be elected Vice President of the US. Harris is of Indian origin on her mother's side and Jamaican origin on her father's side.
Going back before Harris was born, you will find a story of an aspiring woman, none other than Harris' mother Shyamala Gopalan. Gopalan came to the US from Chennai at the age of 19 to pursue a doctoral degree at the University of California, Berkeley. It was Shyamala who began the quest to be recognized as an Indian woman living in the US.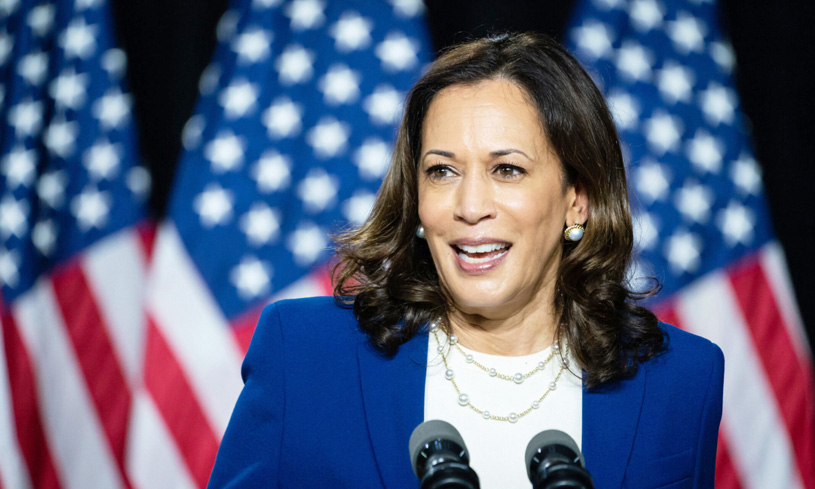 Harris was born in Oakland, California, on October 20, 1964, and was joined a few years later by sister Maya. Gopalan raised her two daughters, Kamala and Maya, with the unambiguous message that they should be proud of being Black and Indian as well as of being women. She always knew the two would mean a great deal to the future of the US. Harris' father Donald Jasper Harris, a well-known economist and professor emeritus at Stanford University, was of Jamaican-American origin and also provided the mental support needed to develop strong women. Though the pair divorced when Harris was seven years old, both of her parents shared a common passion for the civil right movement when they first met at UC Berkeley to pursue their graduate studies. Even in her childhood days, Harris would accompany her parents to protests.
Vice President Harris and her sister, Maya Harris, were primarily raised and inspired by their mother. Gopalan, in turn, was a strong woman of her own standing. A breast cancer scientist and pioneer in her own right, Gopalan received her doctorate the same year Kamala Harris was born.
Harris' upbringing during her younger years bears a striking resemblance to the famous Indian activist Kamala Nehru, whose contribution to the Indian freedom struggle is still remembered with gratitude by Indians. Harris began protesting on her own ath mere age of 13 in Montreal when she successfully protested against the policy of denying the entry of children to a nearby lawn. Harris' maternal grandfather, P. V. Gopalan, a retired Civil Servant, played an important role in Kamala's life in shaping her views on democracy and women's rights.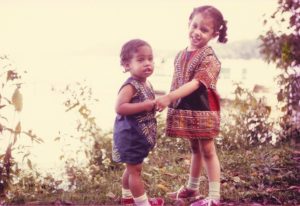 After graduating from high school, Harris attended Howard University, a historically known Black college in Washington, DC, and there she majored in Political Science & Economics. While there, Harris also became part of another family, Alpha Kappa Alpha, the first sorority created by and for Black women in the US. This group of women informed Harris' college experience and became a powerful network.
Harris earned a Bachelor's degree at Howard and then went to law school, earning her law degree in 1989 from Hastings College. It was then that her meteoric rise began. During her nine year tenure (1990-1998) working as Deputy District Attorney in Oakland, she addressed and prosecuted gang wars, drug trafficking and sexual abuse cases. Anyone can understand the mental power and level of endurance needed for a 26 year old woman to handle these substantive cases. These were her formative years, where she developed a toughness and courage that has become a hallmark of her personality. Rising through ranks, she became district attorney in 2004 and was elected Attorney General of California in 2011 becoming the first woman and first Black to hold the position.
Harris first rose to the national scene after delivering a memorable speech at the Democratic National Convention in 2012. She was widely accepted and known as a rising star in the party and a potential candidate for the US Senate.
Gopalan often told her daughters while they were growing up "Don't sit around and complain about things, do something." Harris embraces that this teaching of her mother drives her actions every day. When accepting the nomination as the Democratic candidate for Vice President, Harris shared her mother's wisdom and expressed gratitude for her grandfather by acknowledging that they both helped her rise to the occasion when she shared in the speech they were "why I am where I am today."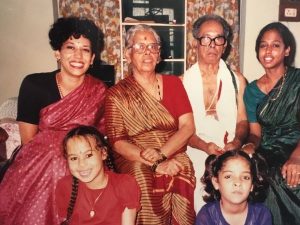 Harris often shares in interviews that her "… mother would look at me and she'd say, 'Kamala, you may be the first to do many things, but make sure you are not the last.'"
This driving force led Harris from one endeavor to the next. She continued as Attorney General of California until 2017, when she was elected a US Senator representing California. During these years, she began to shed light on her positions about the Federal de-scheduling of cannabis, DREAM Act, Progressive tax reform, and a host of other issues. Always a staunch critic of systematic Racism, Harris has never held back in saying, "Let's speak the truth: People are protesting because Black people have been treated as less than human in America. …. It is the duty of every American to fix. No longer can some wait on the side-lines …. In times like this, silence is complicated."
Along her remarkable journey from District Attorney to Vice President, Harris took the time to note down her own experience and views in three books: Smart on Crime – A Career Prosecutor's Plan to Make Us Safer, The Truths We Hold: An American Journey, and children's book Superheroes are Everywhere.
The indomitable spirit of her mother inspired Harris to become a pioneer on many occasions, but she maintains, from the core of her belief, that she's "honored to be considered a 'first,' but I always think about the people who came before and paved the way for me to get where I am today."
Harris first pursued her dream as a candidate in the 2020 US presidential elections, but withdrew due to a lack of campaign funds. Fortunately, Harris kept moving down her path when candidate Joe Biden selected her as his Vice Presidential candidate.
What does Kamala Harris mean for India?
Joe Biden's victory was welcomed in India, but more importantly, it was the fact that Kamala Harris became Vice President that was cause for celebration. Her uncle G. Balachandran said that "It was always going to happen." BJP leaders gave a thumbs up, interpreting her name Kamala, which means Lotus, as being representative of their party symbol.
However, it would be too early and far fetched, in the opinion of experts, to expect that Harris will have a pro-India stance, given the current government's policies and actions. She did warn New Delhi that the US was watching India when the government revoked Article 370 in Kashmir. On the other hand, immigration policies are likely to be relaxed and the Generalized System of Preferences (GSP) status may be restored. Her past activities show that she has a strong passion for human rights and may take issue on this with the Indian government. However, she has not provided strong opinions on foreign policies outside of emphasizing human rights when it comes to China and Russia. To date, she has refrained from being outspoken on human rights and India, except that she did stand by Pramila Jaypala during an instance when Indian External Affairs Minister S. Jaishankar cancelled an interaction with the US House Affairs Committee when it refused to exclude Jayapala's participation.
Harris is at the start of a remarkable journey and the years ahead hold much more in store. She now stands as the Iron Lady of the US, and as an example for women all over the world that you can achieve the highest of aspirations.
Kamala Devi Harris
vice president of the United States
Indian origin United States vice president
Donald Jasper Harris
goddess Laxmi
Shyamala Gopalan
Maya Harris
Kamala Harris Father
Kamala Harris Mother
Shyamala Gopalan from Chennai
Harris' maternal grandfather
a retired Civil Servant
P. V. Gopalan
Harris attended Howard University
Kamala
another name for the goddess Laxmi
Kamala Harris Attorney General of California