Karan Johar Launches Yash Johar Foundation to Help Bollywood Amidst Pandemic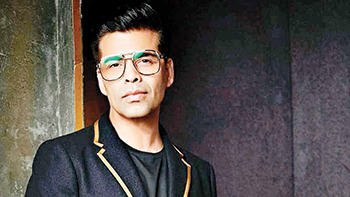 Karan Johar, the chief of Dharma Productions launched Yash Johar Foundation on June 18, 2021. Announcing this on his Instagram account, he said that the foundation aims to improve the quality of life for people associated with the entertainment industry. Though the foundation has long-term plans, the immediate target is to aid the film industry workers affected by the COVID-19 pandemic by providing them with the basic needs of food, shelter, and medicine.
Remembering his late father, Karan said that he wishes to carry forward the legacy of the kind and empathetic Yash Johar, who always cared for everyone related to the film fraternity. From the spot boys to the editors, everyone comprised his world according to Karan. Hence, to pay homage to his kind-hearted father, he decided to start the foundation.
Yash Johar Foundation has long-term goals of sustainable well-being of the film workers. Financial welfare, vocational training, and health care and educational facilities are the main objectives of the foundation. This will ensure sustainable growth and prospects in the lives of the people working in the film industry along with their families. Karan also said that his father always taught him to look for a solution to every problem. His new initiative is a step towards that teaching from his father.
Karan also provided the contact details of his foundation in his Instagram account. The members of Bollywood have appreciated this move wholeheartedly and congratulated Karan Johar.
Karan Johar
Yash Johar Foundation
Bollywood
Pandemic
Dharma Productions