Keena and Devan
It was January 2020, their sixth dating anniversary. Devan pre-arranged a surprise trip to Cancun, Mexico with his lady love, Keena. On a starry winter night, he proposed to her on the beach, writing 'Will you marry me, Keena?' on the sand. It was an amazingly happy moment for Keena. Devan, too, was ecstatic. After six long years of growing ever closer in their relationship, these two lovebirds finally decided to tie the knot.
The marriage date was fixed for August 29, 2021. The couple decided to seek the professional help of a wedding planner and sought the assistance of Elite Dreams Creation. (Both of them highly recommend hiring a wedding planner in order to help make one's event hassle free.)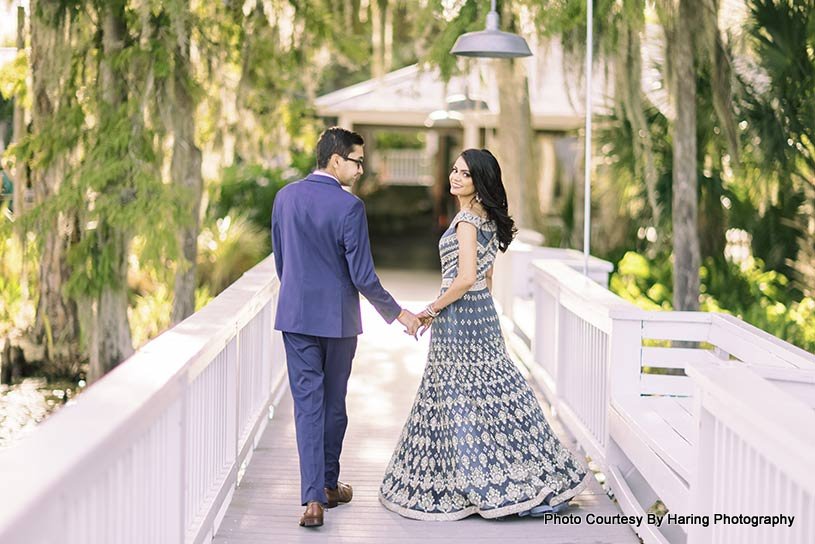 ---
BANQUET HALL Paradise Cove 407-239-6939 www.paradisecoveorlando.com | BARTENDING SERVICE
My Bar Service 407-757-7583 www.mybarservice.com | BEAUTICIANS Beauty by Jayshree 407-430-8536 www.beautybyjayshree.com | C Minerva's Looks 813-830-3323 | Sweta Hair and Makeup Disney 863-529-4882 CATERING Aashirwad Indian Cuisine 407-370-9830 www.aashirwadrestaurant.com | Sudhas Fast Food Caterer 407-758-1776 | DECORATOR Maharani Designs 813-569-9052 www.maharanidesigns.com | Nikun Events 407-448-7128 www.nikunevents.com | DISC JOCKEY Dudha Productions 727-418-8498 www.dudhaproductions.com | EVENT PLANNER Elite Dream Creations 407-504-1499 www.elitedreamcreations.com | INVITATIONS Zazzle Inc 888-892-9953 www.zazzle.com | MEHNDI Henna Mehndi Art By Amrita 813-507-8045 www.amritahenna.com | PRIEST Rajanbhai Bhatt 813-900-0190 Bhavinbhai
407-808-1819 | PHOTOGRAPHER/VIDEOGRAPHY Haring Photography 786-444-9743 www.haringphotography.com | HH Films Studio 904-315-7418 www.hhfilmsstudio.com | RENTAL SERVICES Fiesta Party Rentals & Events 407-203-8896 www.fiestarentalsandevents.com | Stages Plus LLC 407-442-0254 www.stagesplus.com
---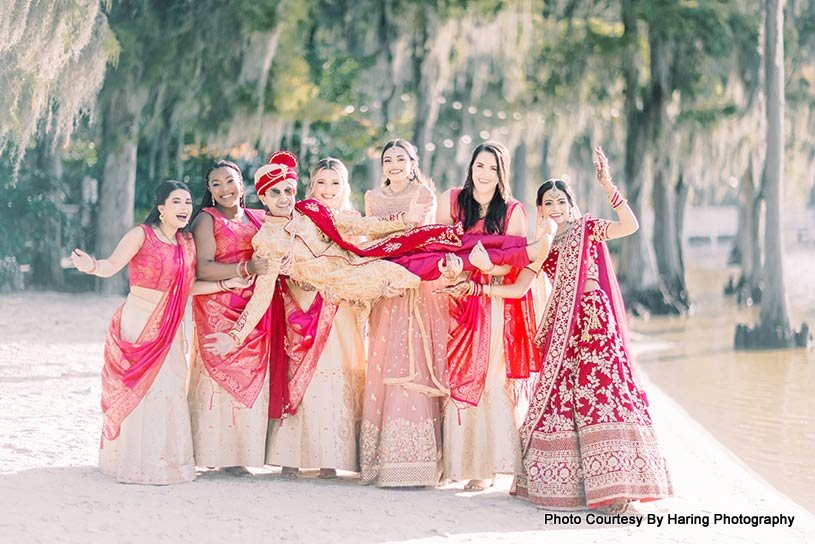 Rather than opting for a readymade banquet hall, Keena and Devan yearned to discover a paradisical outdoor venue for their wedding. Both agreed they wanted to take their solemn vows under the open sky, with Mother Nature as a witness. Finally, it was Devan's father who found Paradise Cove, Orlando—a beautiful open-air venue by a mirror-like lake (the depths of the lake mirroring the profound depths of their love for each other). No more searching was needed. Both Keena and Devan had a special affinity for water, and Paradise Cove was perfect for them.
The wedding ceremony and the reception were held outside, as the couple loved the natural rustic beauty of the venue. The wedding took place in the morning, followed by a reception in the evening. The couple insisted on minimalistic décor, highlighting the natural beauty of the surroundings. It was indeed a pleasure and a privilege for all 100 guests to enjoy celebrating the wedding ceremony and reception in such a beautiful ambience.
The Mandap had the color themes of crème with shades of green, shades of yellow and orange, and light purple with light pink flowers. Devan arrived in a seaplane, with the song 'Tenu Leke' playing in the background. The bridesmaids' entrance song was the instrumental version of 'A Thousand Years' by Daniel Jang. Keena entered with the song 'Din Shagna Da.'
In perfect tune with the venue by the lake, the guests came by boat. In the reception, a specially designed sweetheart table was present, with a floral ring centerpiece placed behind it. Hanging globes (with LED lights) pendant on crystal chains with flower bases added a dash of glamor and glitter to the occasion. The couple's first dance was to the duet song 'Perfect' by Ed Sheeran and Beyoncé. Father and daughter danced together to the song 'First Man' by Camila Cabello.
After dating for more than 7 years, Keena Patel and Devan Patel opened a new chapter of their lives with love and understanding.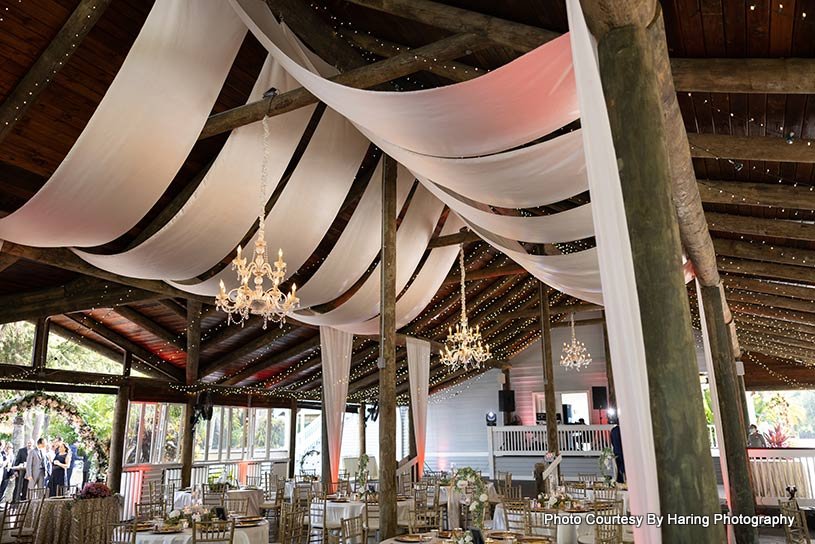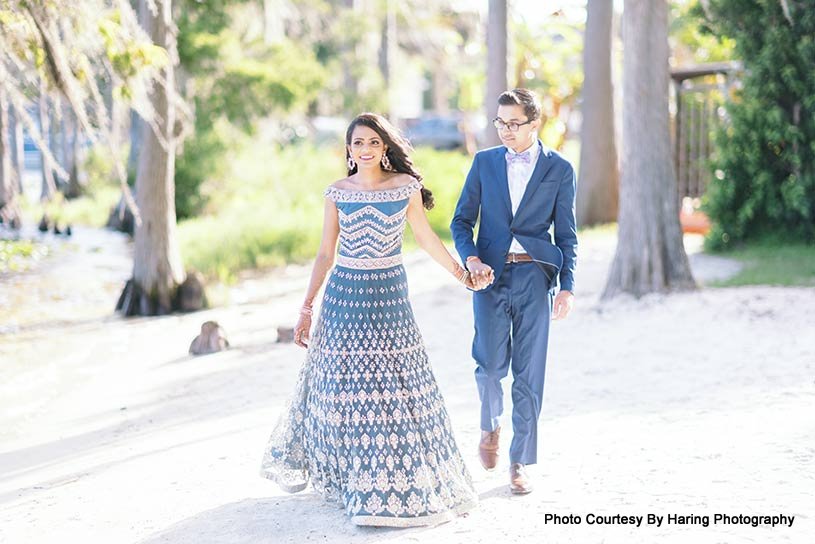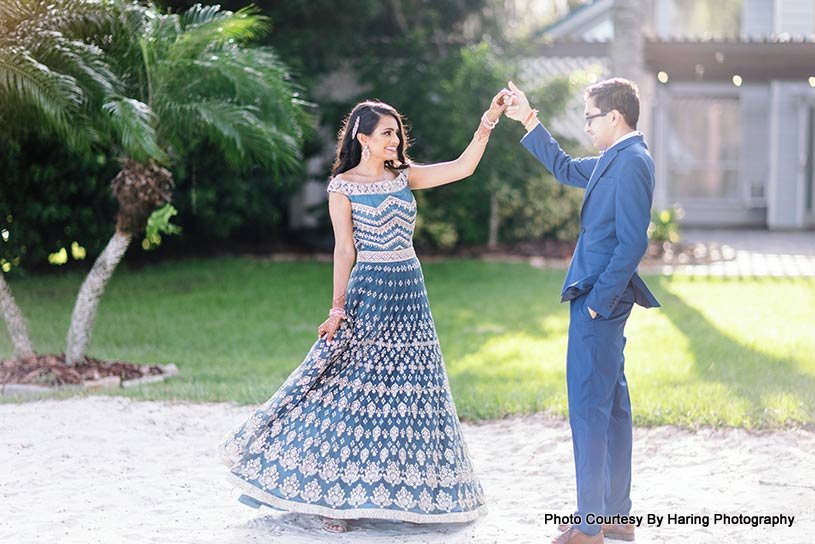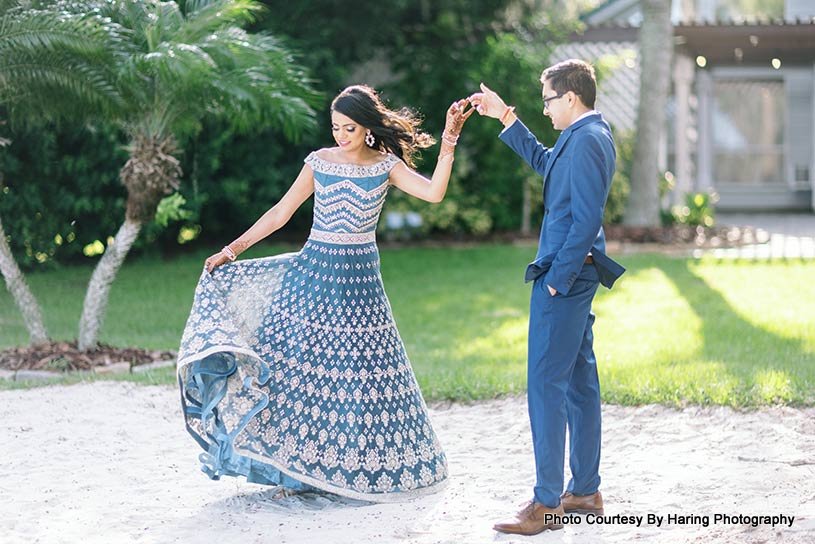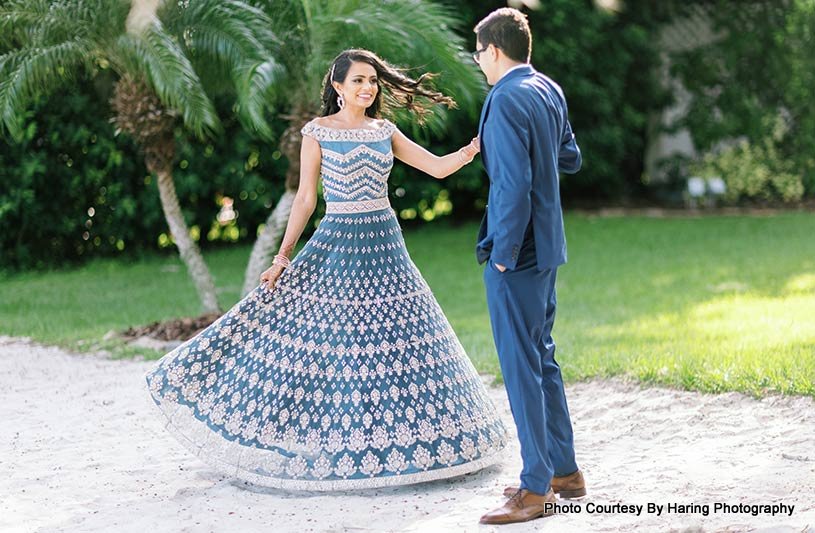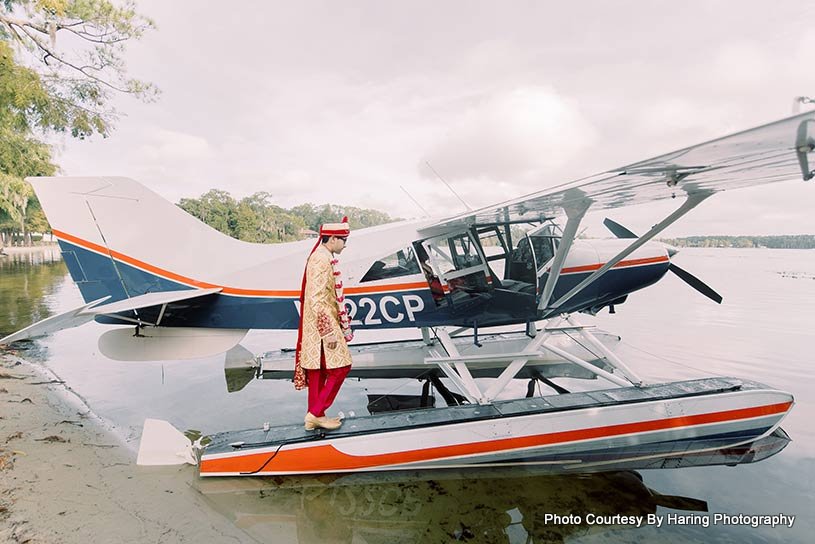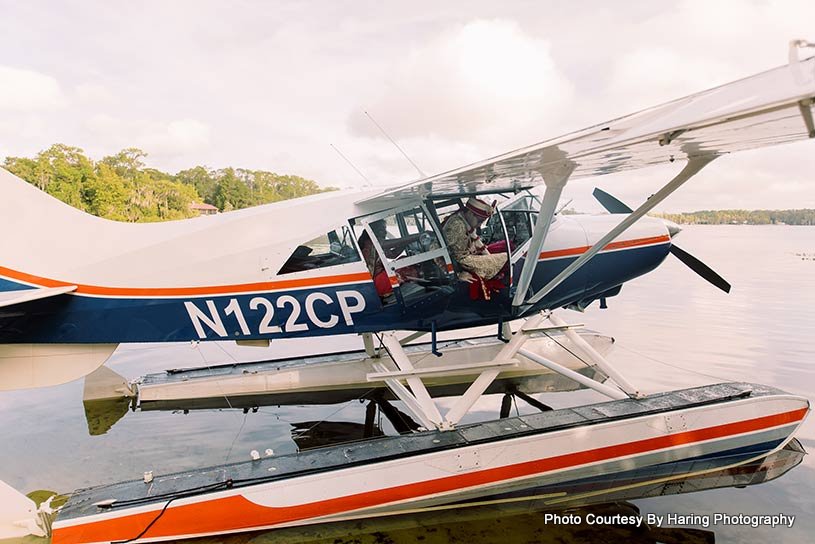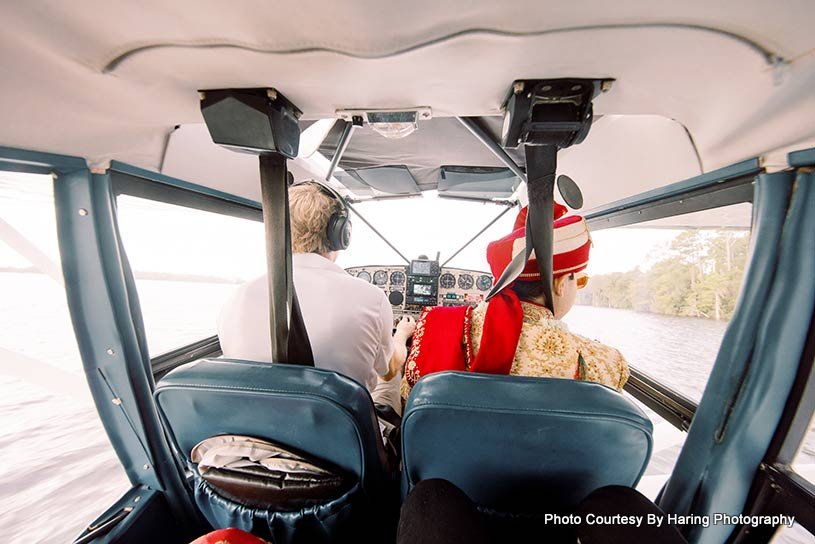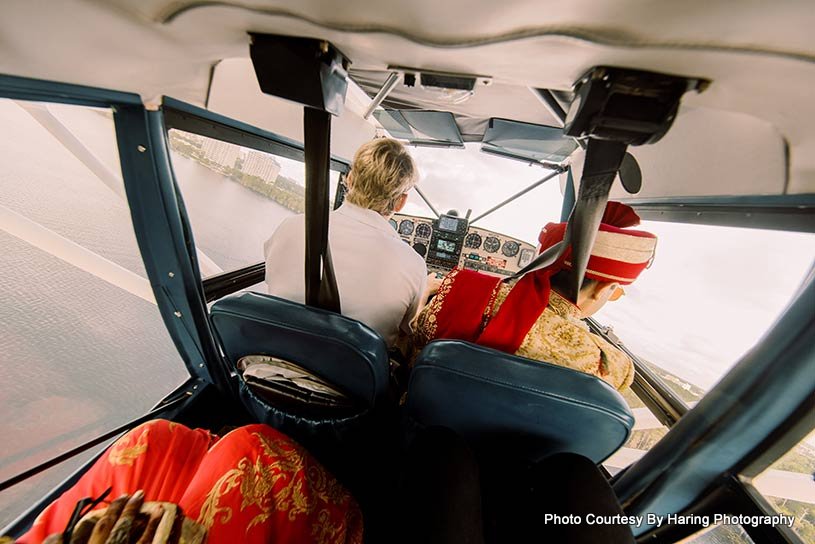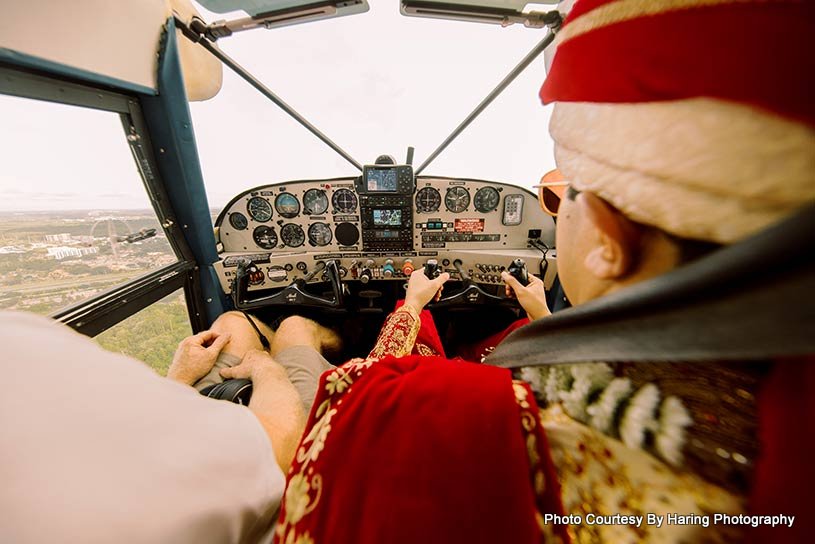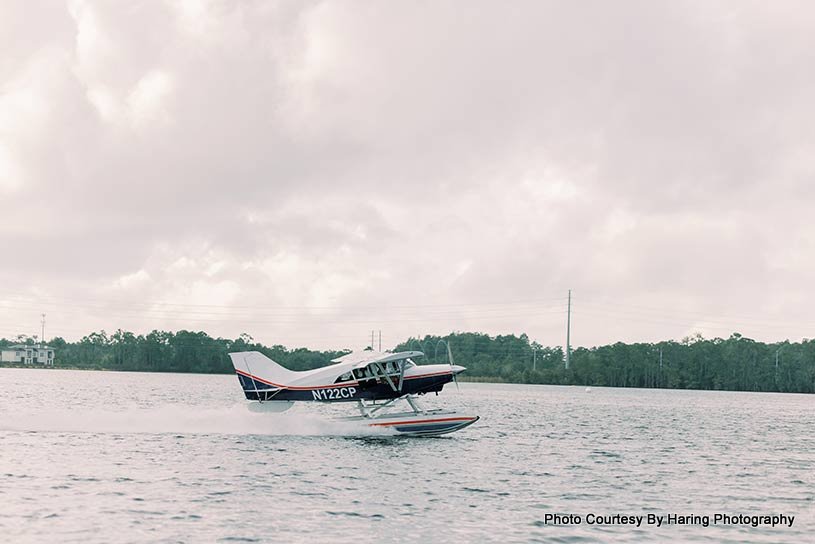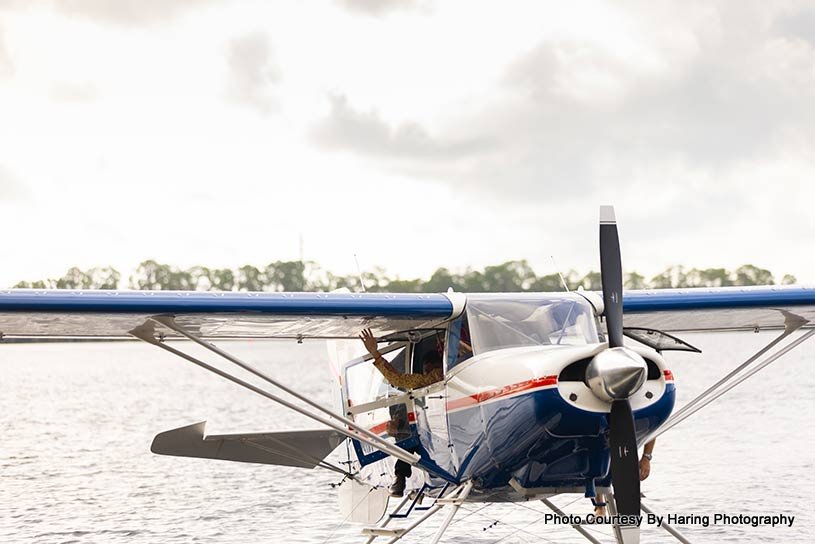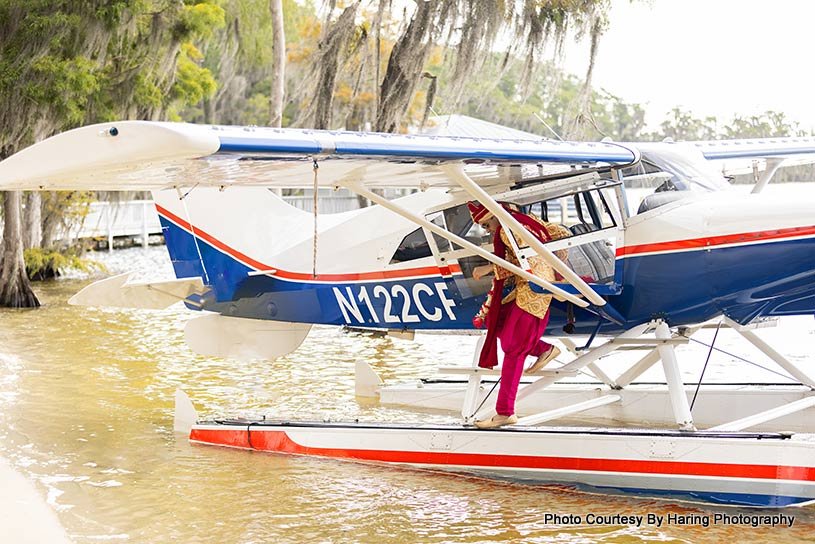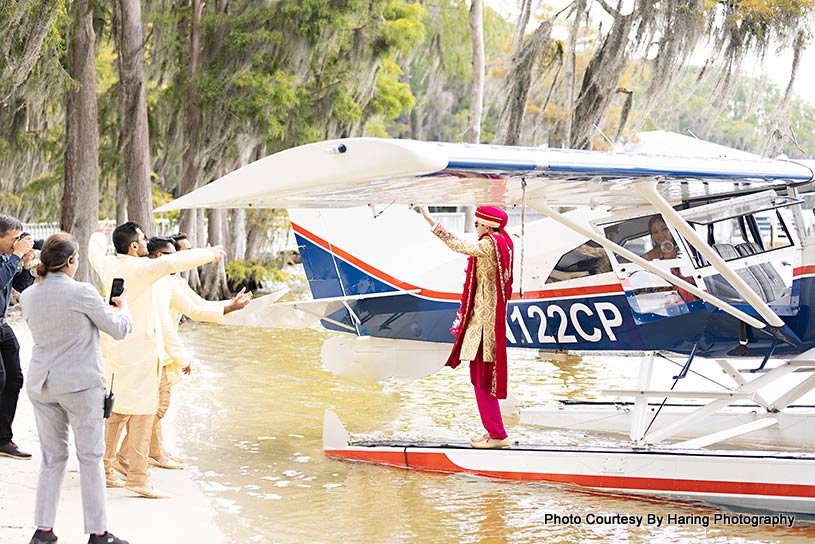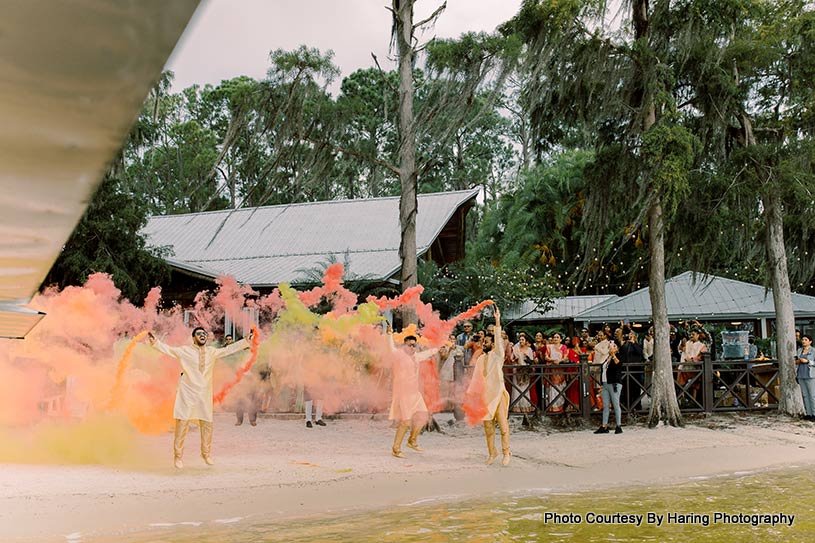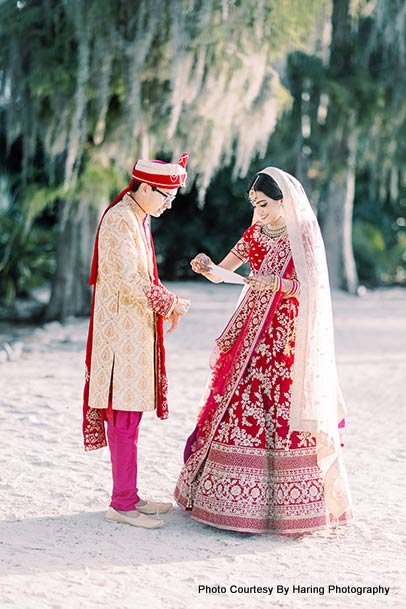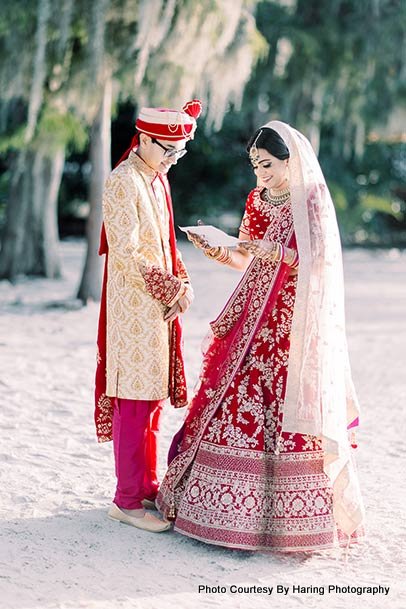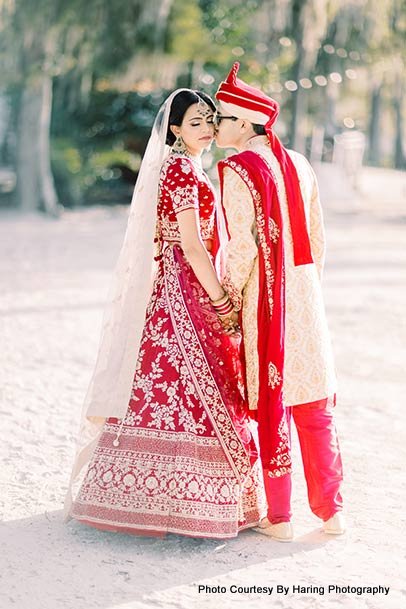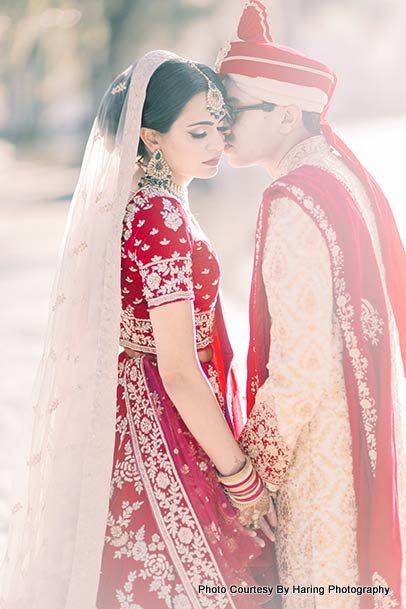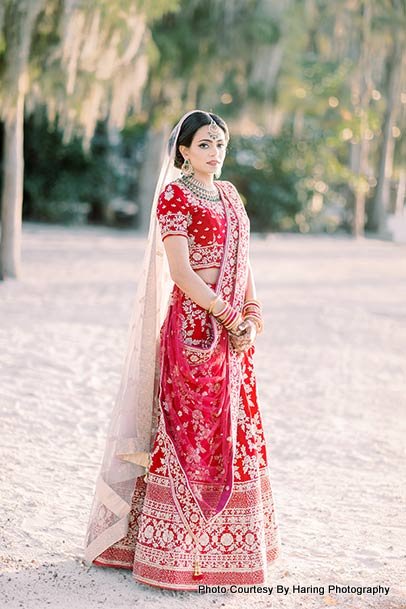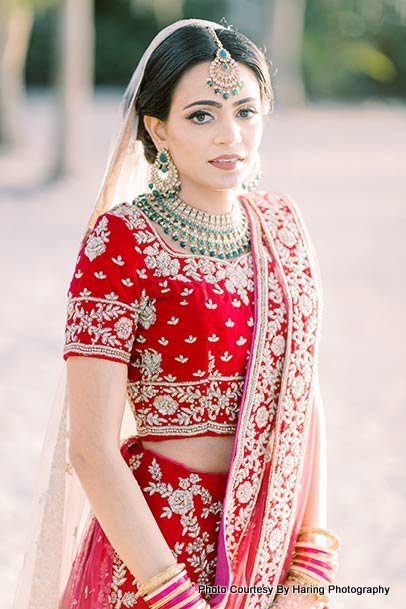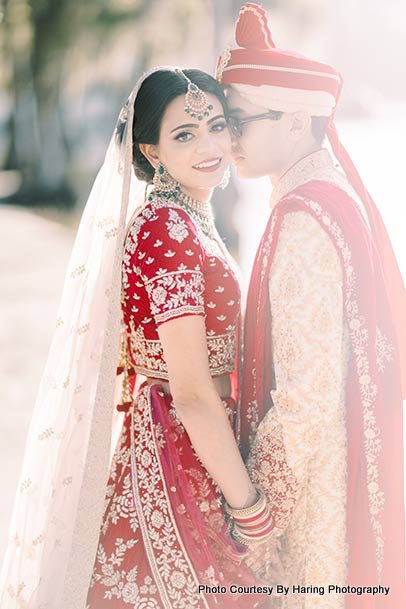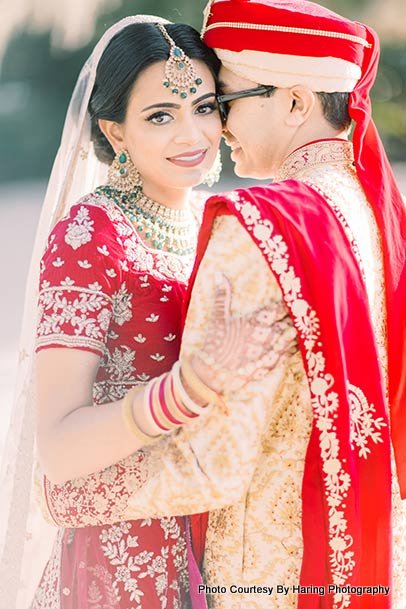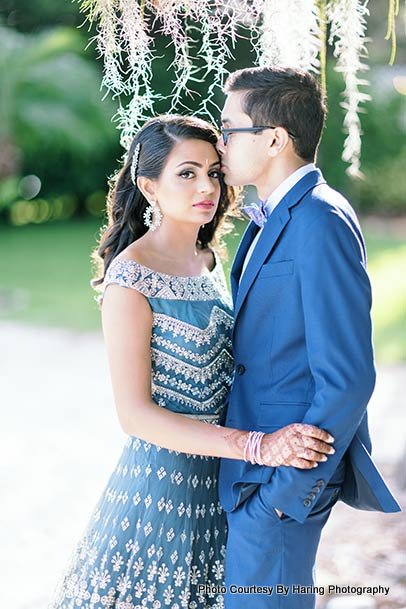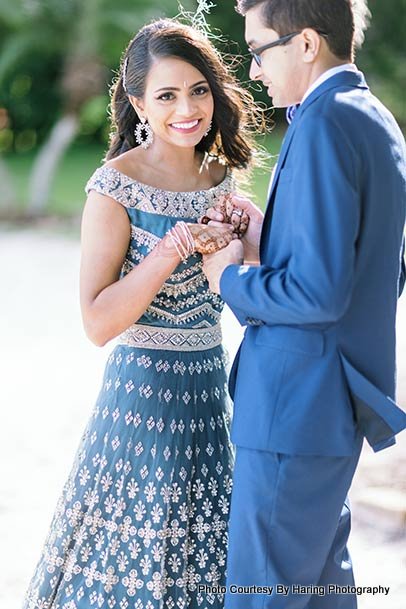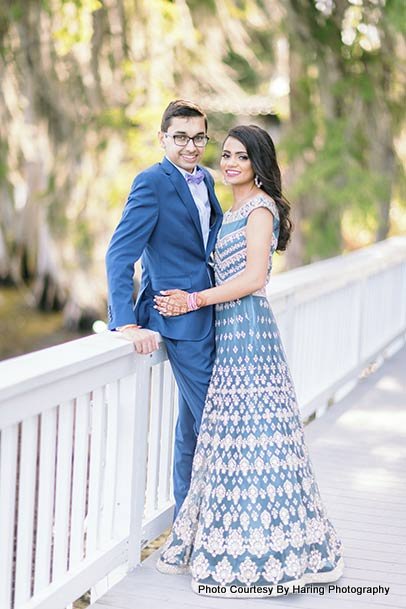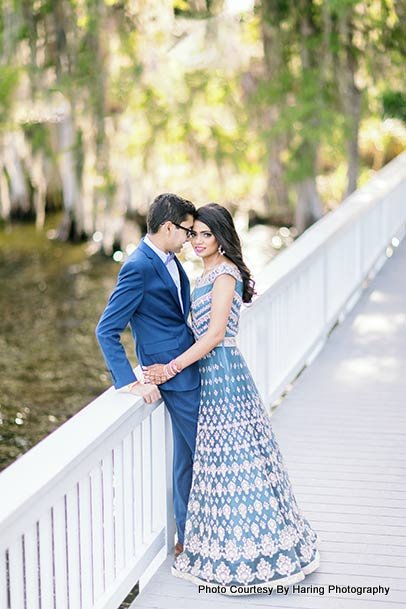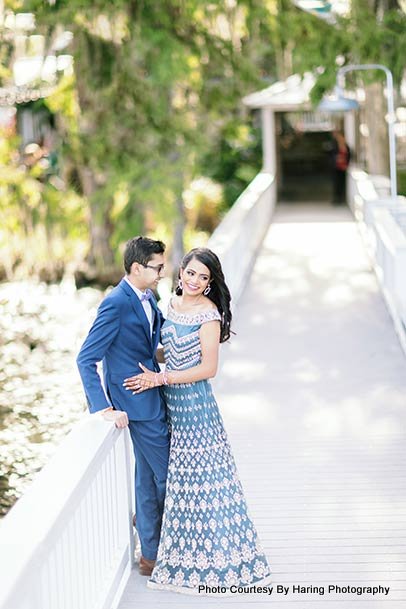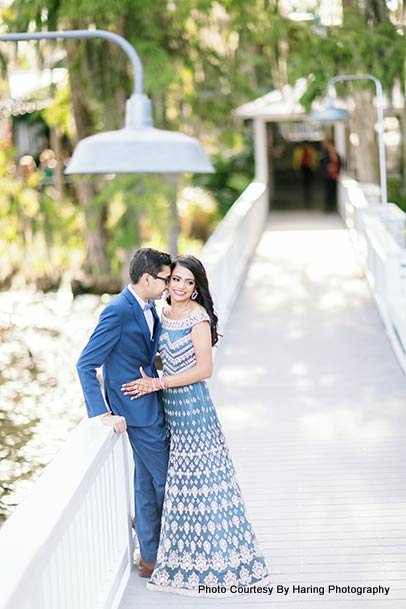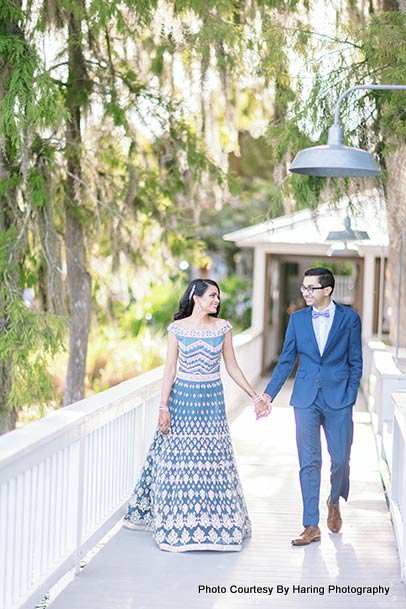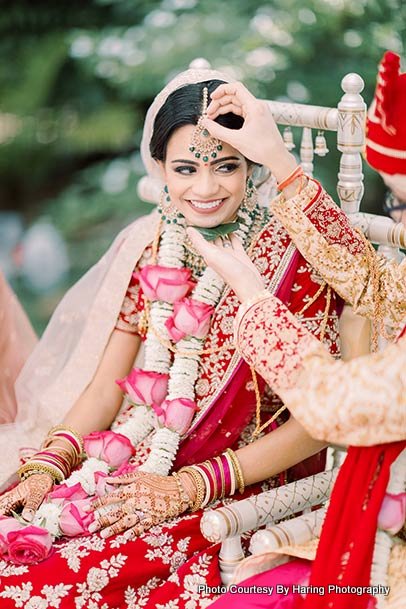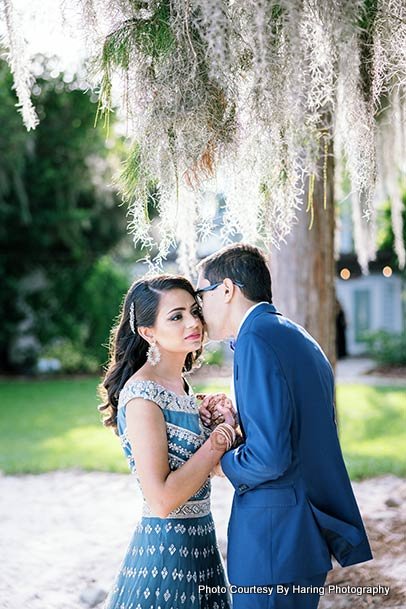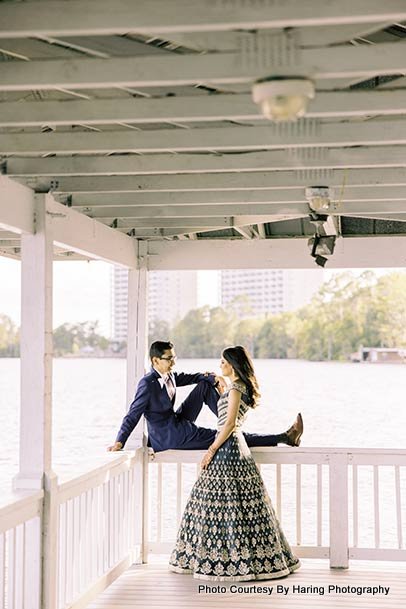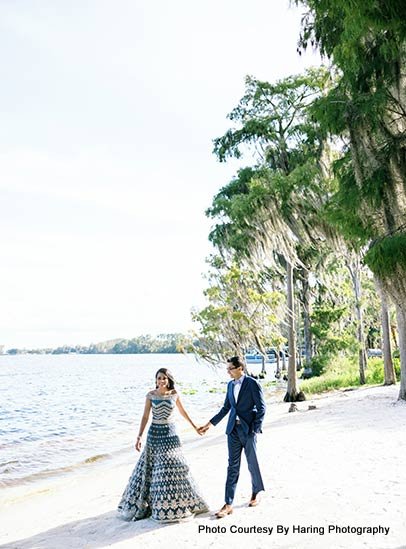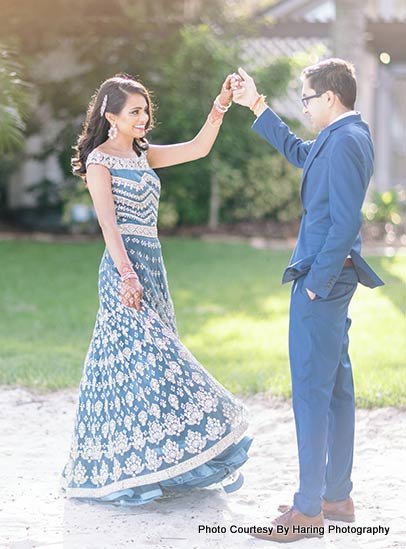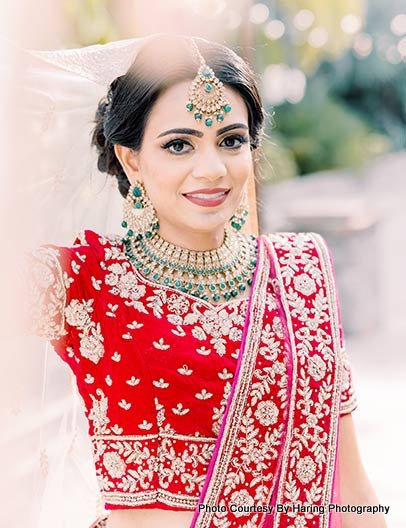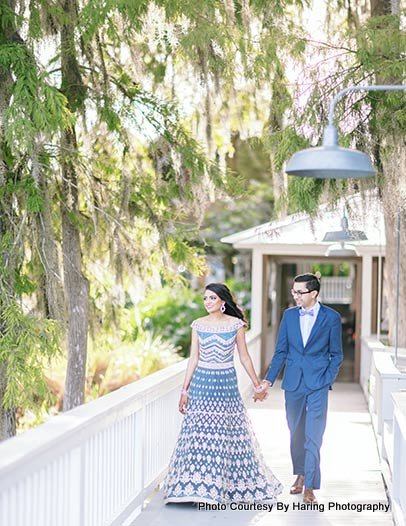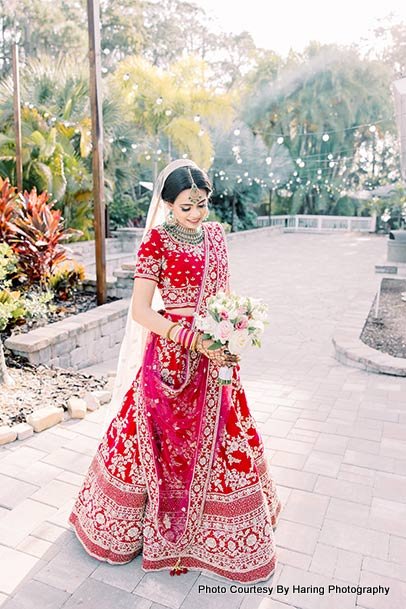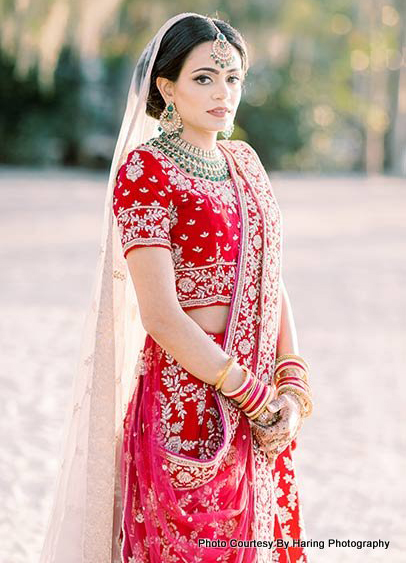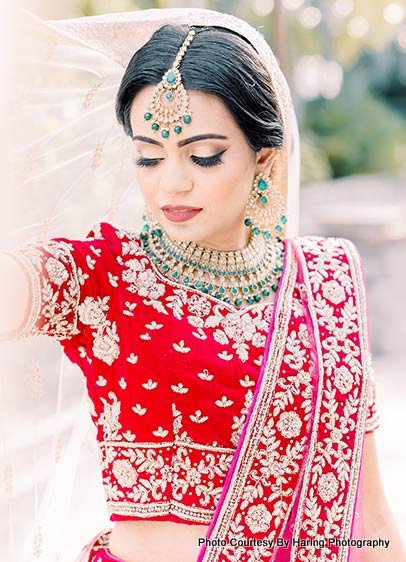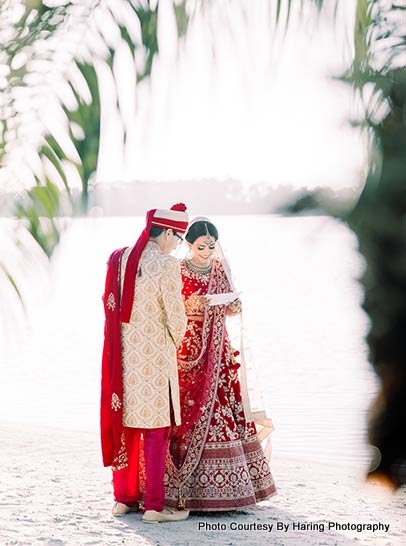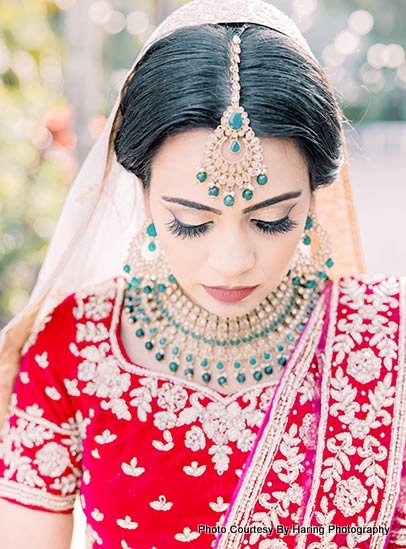 Pre-Arranged A Surprise Trip To Cancun, Mexico
Wedding Planner And Sought The Assistance Of Elite Dreams Creation
Indian Wedding Banquet Hall
Paradise, Bartending Service
My Bar Service
Indian Wedding Beauticians Beauty By Jayshree
C Minerva's Looks
 Hair And Makeup
Indian Wedding Catering
Aashirwad Indian Cuisine
Sudha's Fast Food Caterer
Indian Wedding Decorator Maharani Designs
Nikun Events
Indian Wedding Disc Jockey Dudha Productions
Indian Wedding Event Planner Elite Dream Creations
Indian Wedding Invitations
Zazzle Inc
Indian Wedding Mehndi
Henna Mehndi Art By Amrita
Indian Wedding Indiabn Wedding
Indian wedding Priest Rajanbhai Bhatt
Indian wedding Priest Bhavinbhai
Indian Wedding Photographer
Indian Wedding Videography
Haring Photography
Hh Films Studio
Rental Services
Fiesta Party Rentals & Events Stages Plus Llc
Din Shagna Da