Film producer Boney Kapoor has informed that domestic help at his residence at Green Acres, Lokhandwala Complex, Charan Sahu aged 23 years, has tested positive for Coronavirus. He was unwell on Saturday evening and Mr Kapoor sent him for tests and kept him in isolation. After receiving the test report, the Society Authorities were informed, who in turn informed the BMC. Immediately BMC and State Govt Authorities have started the process of getting him into a quarantine center.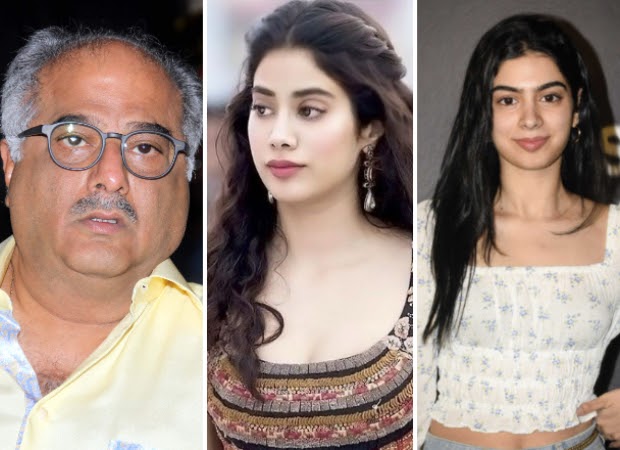 Talking about his help testing positive, Boney Kapoor said, "Myself, my children and the other staff at home are all fine and none of us are showing any symptoms. In fact we haven't left our home since the lockdown started. We are thankful to the Govt of Maharashtra and BMC for their swift response. We shall be diligently following the instructions and advice given to us by BMC and their medical team. We are sure that Charan would soon recover and be back at home with us."
Sridevi's daughters Khushi and Janhvi Kapoor also live in the same house with their father Boney Kapoor and have been regularly keeping their fans updated on their lives through social media.
Ashish Chowdhry, who was last seen in Beyhadh 2, understands that the pandemic is a trying time. He has recently opened up on losing his sister and brother-in-law during the 26/11 terror attacks and said that his family has gone through worse. Even though there's a lot of uncertainty during these times, the actor is holding up a positive attitude and has been instilling the same in his kids. He further said that this is not an issue that his kids can't handle after going through so much.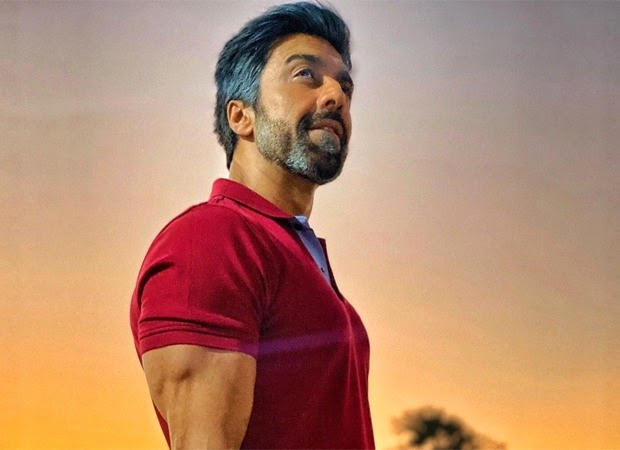 While doing charity work for those affected by Coronavirus, Ashish Chowdhry made sure to sit his kids down with him and explained to them how and why he was giving out charity. Even though they are kids, Ashish says that they are not in denial mode and are aware of what's happening around us. He lives with his wife, three kids, along with his sister's two kids, and has always maintained that he's a father of five kids.
He has further explained to them that this might not be the worst thing they've come across. As a family, he needs them to be prepared for things like a pandemic or a natural calamity, including death and accident. Ashish Chowdhry and his family have been following the guidelines laid down by the government properly.
Fans have been eagerly awaiting for the third part of the film Hera Pheri starring Akshay Kumar, Suniel Setty and Paresh Rawal. While there have been rumours around the making of the film, the makers are yet to make an official announcement regarding the same.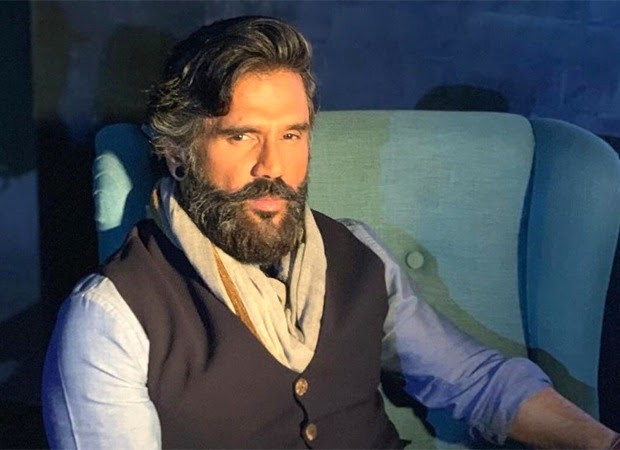 Actor Suniel Shetty while talking to a tabloid revealed that the film is on hold for now like everything else. He said that the team intends on making Hera Pheri 3 but some differences need to be ironed out first. The actor further said that the film is a big hit on television as well as in the meme world and that they are all aware of the anticipation among the audience for the film.
However, Suniel Shetty is positive that the film will be made. He said that they have a lot of respect for each other and are looking forward to it.
The first part Hera Pheri released in 2000 and the second part titled Phir Hera Pheri released in 2006. Both the films are the remake of Malayalam films Ramji Rao Speaking and Mannar Mathai Speaking respectively.
After wooing the fans in Student Of The Year 2 and Pati Patni Aur Woh, Ananya Panday has hit the ball out of the park and bagged a film with south superstar Vijay Deverakonda, Fighter. The film will be a pan-India release and is backed by Karan Johar's Dharma Productions. Ananya is clearly very excited to be starring in the film with Arjun Reddy fame, Vijay Deverakonda.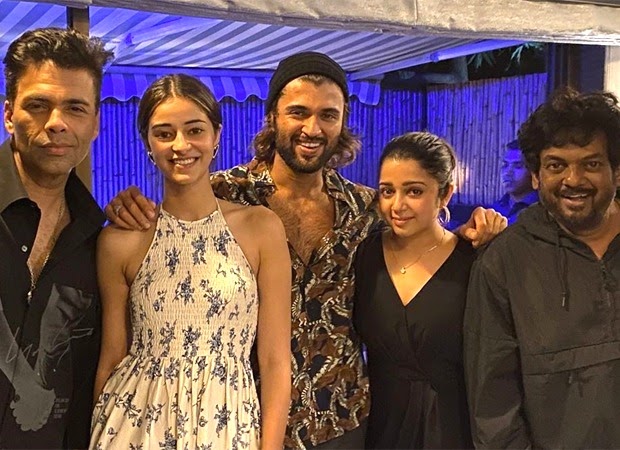 The producer, Charmme Kaur is all praises for her lead actors Ananya and Vijay. She says that after starring in Fighter, Ananya Panday will easily be considered as the top three actresses in the country. She further spoke about how talented and disciplined Ananya is. As for Vijay, she said that even if Vijay gets injured on the sets, he does not say anything to anyone, he will just stop shooting for a few minutes and is back on his feet soon enough.
Clearly, this has increased the fans' anticipation to watch the film.
Actor Kartik Aaryan is recently facing a major dilemma with his quarantine-look. The actor who's otherwise known for his clean-shaven avatar, has gone scruff with his look amid lockdown. The actor has grown facial-fuzz that makes him look hotter but looks like he's facing a lot of disapproval from his mother. Even Deepika Padukone had amongst those who asked him to shave off his beard.
Now, Kartik Aaryan has shaved off his quarantine beard. Sharing a video which was being narrated by his mother, he said, "Mummy Sahi khel gayi".
While Kartik's mother and his fans are also in favour of 'go clean-shave', looks like his tiny-fans too join the same list. Kartik Aaryan has shared a video of his few young fans who have formed a band and asking him to get that 'daadhi' off his cute face. The bunch of five kids, mouth some great lines on the tunes of 'Dil Chori' from Sonu Ke Titu Ki Sweety. Some of the lines say, 'Muh sadhu jaisa ho gaya oye ki kariye ki kariye…'
Amid nationwide lockdown, Alia Bhatt has been keeping herself busy in various ways – by reading books, cleaning, cooking and working out. She recently revealed she completed 60 days of rigorous training and even chopped her hair with the help of a loved one.
Sharing a mirror selfie, Alia Bhatt wrote, "60 days later – stronger, fitter, much better at skips, much better at push-ups, obsessed with running, super obsessed with eating right and waiting to get back onto the next challenge." She signed off the post saying, "PS – Yes I cut my hair at home – thanks to my multitalented loved one who rose to the occasion when I was in need of a chop chop."
Amid nationwide lockdown, celebrities are going down the memory lane and sharing a lot of their photos and videos from their childhood, film shoots, etc. Ranveer Singh, on Monday, shared a throwback photo from his childhood photo fanboying over a wrestler.
Known for being super into sports, Ranveer Singh was a fan of wrestler Hulk Hogan. The actor shared a photo of himself recreating a pose while standing next to the poster of Hogan. "Whatcha gonna do, when Hulkamania runs wild on you!" #mondayfeeling throw it way back to when #WWF was life…had a poster on my wall of The Immortal @hulkhogan," he wrote on Instagram.
Virat Kohli recently went on an Instagram live session with Sunil Chhetri, and it had cameos of Anushka Sharma and Ranveer Singh. While the duo was discussing sports and others things, Anushka Sharma gatecrashing his live is literally the best thing you will come across today. Virat Kohli spilled a lot of beans on their relationship and how he had once abandoned Anushka with the fear of being mobbed by an Indian fan.
The couple was in Bhutan and Sunil Chhetri recalled this incident for them and left them in splits. Sunil also called Virat Kohli out for falling asleep on the sets while Anushka does not bat an eyelash to sit through the long matches for him even when he's not playing. Virat explained that he fell asleep minutes later since he was tired after a long flight. When Anushka Sharma overheard this, she called him a jhoota (liar) and Virat was left red faced while Sunil had a hearty laugh.
Indian films are heading straight to the digital platforms that has led to causing a lot of debate amongst the theatre chains in India. INOX has already showcased their anger at producers who did not wait for the situation to get better and chose OTT as their resort amid this crisis. Now, PVR is left disappointed that the Indian films are directly releasing on streaming platforms.
"As PVR, we believe that the theatrical release is the best way for audiences to experience the labour and creative genius of our filmmakers. This has been so for decades and not just in India, but globally," Kamal Gianchandani, CEO of PVR Pictures, stated.
"We are confident, once we get to the other side of this crisis, there will be enough and more pent-up demand from cine-goers who have been cooped up at homes for the last many weeks. We are likely to see demand by force on a sustained basis, once we reopen," he added. He further said that exhibitors had asked the producers to hold back the films till the cinemas reopen after lockdown is lifted. "Needless to say, we are disappointed with some of our producers deciding to go straight to streaming platforms," he said.
"That said, this is not the first time films are being premiered on streaming platforms. Cinema exhibition has regularly faced competition from new emerging distribution platforms over the last many years, and it has continued to enjoy cine goers patronage and affinity. I would also like to use this opportunity to express our appreciation for all the producers who have publicly voiced their support for the theatrical platform and have decided to reschedule their releases to accommodate the reopening of cinemas," he added.
Carnival Cinemas also released their statement regarding direct-to-OTT release debate. While they understood that producers are also in crisis, they said that mid-budget movies won't affect the theatres as such. "Though we are disappointed with the move of the filmmakers to go straight to digital, we understand the financial burden/compulsion that one may have in these times. Even in the past, there have been a few cases of filmmakers facing failure when they opted for digital release, skipping the theatrical run. The ones who have decided to go ahead with a digital release were possibly in a difficult situation due to the coronavirus pandemic. There is money invested, there may be interest (on it), someone wants to minimize the loss and If they are in a position to monetize it, we can't stop them. The situation is such that you cannot blame anyone. In this time of uncertainty, some producers have decided to release their content directly on OTT. It is within their rights to decide but we will not release those movies in our theatres," Multiplex chain Carnival Cinemas said it understands the financial stress of the producers.
"We hope filmmakers stick to theatre format. We were expecting them to stand by us because we are family. I feel that the trend of releasing films on OTT platforms directly is a temporary phenomenon. I don't see this going beyond the lockdown. While OTTs are a reality, big film producers will prefer a theatrical release before a digital one. The overall collection from theatrical releases also surpasses what is garnered by directly releasing movies on OTT platforms. Once people are able to go back to theatres there would still be demand and all of us will be able to resume our business like before," said Carnival Cinemas CEO Mohan Umrotkar.
Films like
Gulabo Sitabo
starring Amitabh Bachchan and Ayushmann Khurrana and
Shakuntala Devi
starring Vidya Balan will release on Amazon Prime Video. Meanwhile, the streaming giant has also announced a bunch of South films to be released on their platform too.
Ayushmann Khurrana is raising his voice to support the cause of senior citizens in medical need during coronavirus! Senior citizens living alone across the country are at great risk during this surge in coronavirus in India and he has been roped in by National Commission for Women (NCW), Ministry of Women and Child Development to bring awareness to this initiative.
Ayushmann says, "In this unprecedented situation affecting our country and humanity, National Commission for Women (NCW), Ministry of Women and Child Development has established a special #HappytoHelp task force for helping the senior citizens in need of medical attention, facing issues in procurement of essential items/medicine supplies due to the ongoing Covid-19 lockdown."
Actor Akshay Kumar extended his support to Nashik's frontline workers. After donating 1,000 smartwatches that track symptoms of the virus to the Mumbai Police, the actor gave 500 to the Nashik police after positive cases rise up in the city.
Vishwas Nangre Patil, the Nashik police commissioner, says, "We are grateful to Mr. Kumar for donating 500 smartwatches, which will be utilized by our frontline workers who are above 45 years of age. The data of their body temperature, heart rate, and blood pressure will be collected on the COVID dashboard, which is centrally monitored by the police force. The health and wellness dashboards, which records BMI and footsteps will also be tracked constantly."
The bands will be available in India in phases. Before making it available for the general public, the wrist bands will be given on an immediate basis to frontline workers.
Reports in a section of the media claiming Salman  Khan has returned to his Mumbai /Bandra apartment "because he wanted to meet his parents" are false.
Salman Khan won't budge from quarantine on his farm in Panvel on the outskirts of Mumbai,until  the lockdown is lifted. "He misses being with his parents, of course. But he won't return until the lockdown is over. The news that he has gone back to Galaxy Apartments (Salman's home in  Mumbai) is completely false," says a close friend of the superstar.
Salman and his family and friends have been isolated at the Khans' farmhouse in Panvel since before the lockdown. Salman's special Romanian  friend Iulia Vantur and his favourite Sri Lankan  co-star Jacqueline Fernandez are also with him at the farm
Kangana Ranaut's next film,
Thalaivi,
is a biopic on former Tamil Nadu Chief Minister, late J Jayalalithaa. The film is being directed by AL Vijay and the makers of the film had earlier revealed Kangana's look at Thalaivi and Arvind Swami's look as MGR.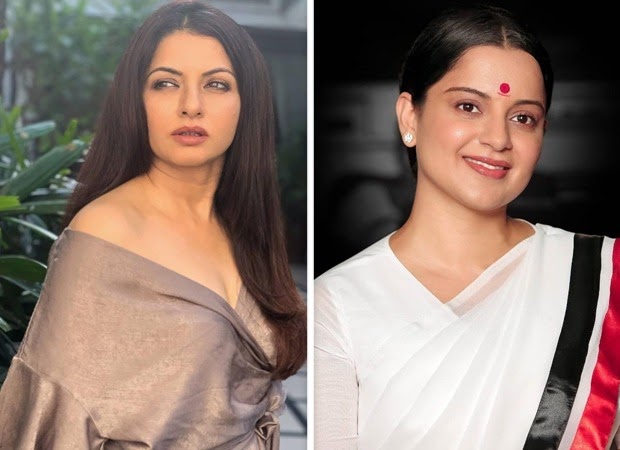 It has now been revealed that the film also stars
Maine Pyar Kiya
actress Bhagyashree in a pivotal role. Speaking on her role, Bhagyashree said, "I play a key role in the film and my character brings about a turning point in 'Thalaivi's life. Kangana and I have a lot of scenes together, and the entire team loved our on-screen chemistry. It was fun working with her because she is a fantastic artiste, who puts a lot into her performances. It was great to get back to the set after a very long time."
When asked about working with Kangana, she said, "I had first met Kangana in 2006, when she had just started her career. Even on the set of
Thalaivi,
she is extremely respectful, and greets me as soon as she reaches the set."
Thalaivi has been produced by Vishnu Vardhan Iduri and Shaailesh R Singh and directed by Vijay, Thalaivi is scheduled to release in Hindi, Tamil, and Telugu.
Since productions have come to a halt owing to the lockdown due to Coronavirus pandemic, celebrities are trying to keep themselves in shape in order to resume work when the situation gets stable and lockdown is lifted. Kriti Sanon was supposed to shoot a dance number for her next film Mimi but the lockdown was imposed during that time.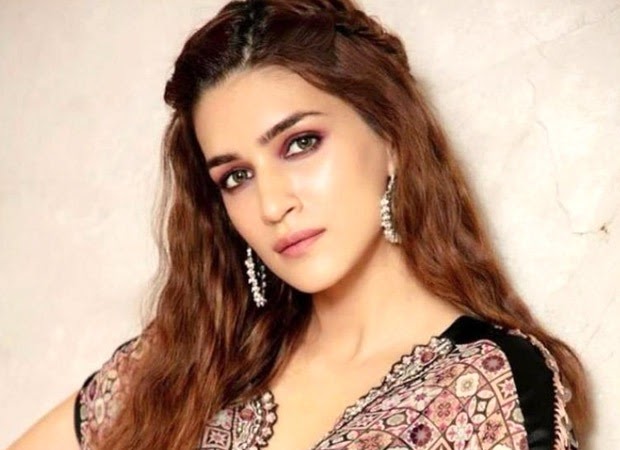 For the film, the actress gained 15 kgs for the role of a surrogate mother. She then underwent a transformation to shed that weight. While the film was completed, she had to shoot a lavni dance number for the film. Amid lockdown, while she is baking cakes and pudding, she is also ensuring to keep herself in shape for the dance number.
Speaking of the film, it's a remake of Marathi movie Mala Aai Vhyaachy. Kriti is essaying the role of an aspiring actress and there's a reason her character chooses to become a surrogate. She said that it's the most beautiful script and she agreed to do it after the first narration.
Produced by Dinesh Vijan's Maddock Films in association with Jio Studios, Mimi is based on Marathi film Mala Aai Vhaaychy which won the National Award for Best Feature Film in Marathi in 2011.
Kriti Sanon last appeared in Ashutosh Gowariker's Panipat alongside Arjun Kapoor. Other than this, Kriti will be next seen in Farhad Samji's comedy-drama Bachchan Pandey opposite Akshay Kumar.
The coronavirus pandemic has brought the entire country to a complete stand-still and one of the most hit industries is Bollywood. Not just have the releases been stalled, but also the shooting schedules have been indefinitely cancelled. Bollywood Hungama has exclusively learnt that producer Sajid Nadiadwala and his studio partner; Fox Star Studios are yet to receive money from their distributors for their recently released film Baaghi 3.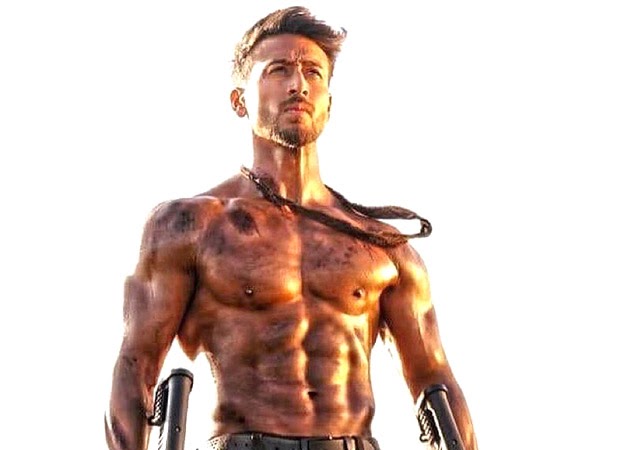 "It is usually a three to four week clearance window, but since the national lockdown, the workings in the industry were halted, with cinema halls downing their shutters. The top four national multiplex chains – PVR, INOX, CINEPOLIS and Carnival – will transfer the money to the stakeholders once the business is back to normal," revealed a source close to the development. An estimated amount due to from the National Multiplex Chains is approximately Rs. 15 crores, while the other plexes and single screens are liable to pay around Rs. 20 to 25 crores, total amounting to Rs 35 to 40 crores.
Hungama has also learnt that the producers too are not putting any pressure on the national multiplex chains as well as the independent sub-distributors in the interiors to clear their dues due to the situation of chronic cash crunch in the country. "It's a long term association and the losses due to delay in payments will be made up for in the future slate of release for the studio. Sajid Nadiadwala, on other hand, has got enough revenue from satellite, digital and sale of theatrical rights to not just recover the budget, but also make profits," the source explained.
Baaghi 3 released on March 6 and was doing just about average business at the box-office. However, owing to the complete closure of cinema halls a week after its release, the Studio Partner, Fox Star Studios, will lose money on the product. "Even without lockdown, the project was a loss making venture for Fox Star Studios due to the price of acquisition."
Director Shoojit Sircar has been hinting about it for some time. Now his latest film Gulabo-Sitabo which features Amitabh Bachchan and Ayushmann Khurrana as a squabbling landlord and tenant is said to be going straight to the digital platform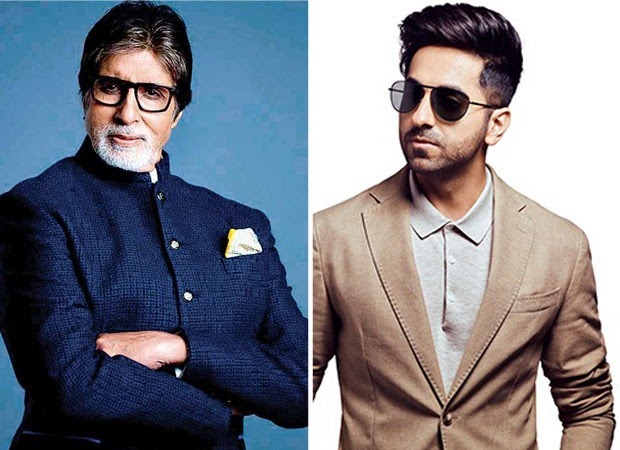 While director Sircar is more than happy to facilitate a quick release of his corona-stuck project we gather from sources close to Mr Bachchan that he and his co-star Khurrana are none too pleased with the swift deal that the producers of Gulabo Sitabo have cut with Amazon.
Says the source, "Both Bachchan Saab and Khurrana are keen to wait until the situation normalizes. But the producers are in an advanced stage of negotiation with Amazon."
ZEE5 announced its next film Ghoomketu which is set to release on 22nd May. An aspiring writer's 101 retreats into the life of the protagonist, Ghoomketu is played by Nawazuddin Siddiqui. The movie is a comedy-drama from the viewpoint of an inexperienced writer struggling to make it big in the film industry in Mumbai. On his quest to come up with a great story, he is inspired by day to day mundane life activities. Will his ambition and determination exceed his talents? Or will a corrupt cop, who is on a mission to find Ghoomketu, put a brake on his 30-day escapade?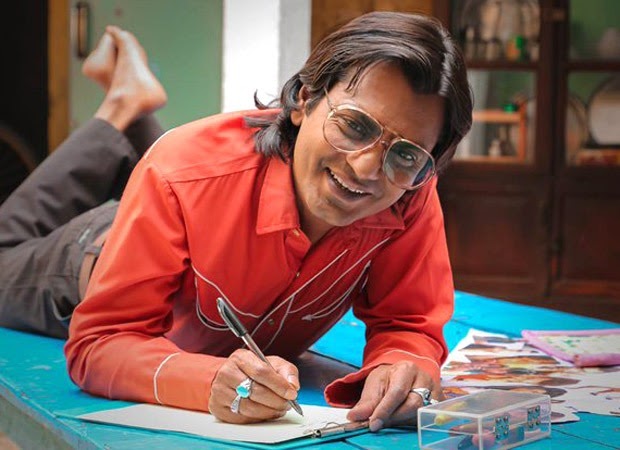 Directed by Pushpendra Nath Misra and produced by Phantom Films and Sony Pictures Networks (SPN), this film will be exclusively releasing on ZEE5.
The quirk and humour in the movie are exaggerated with dramatic linguistic annotations. The film is set in a wickedly playful backdrop and will be great for the entire family to watch together. The film also has ace director Anurag Kashyap as a cop and the talented Ila Arun as Ghoomketu's Aunt, in lead roles along with Raghubir Yadav, Swanand Kirkire, Ragini Khanna and others. The film will also see special cameos from Amitabh Bachchan, Ranveer Singh, Sonakshi Sinha, Chitrangada Singh, Lauren Gottlieb and filmmaker Nikhil Advani.
Actor Nawazuddin Siddiqui shares, "Ghoomketu is a quirky, never-seen-before character and I thoroughly enjoyed playing him. Anurag, who is generally behind the camera, will be seen sharing screen space with us and it was a great experience to work with him as an actor. 'Ghoomketu' has a phenomenal storyline which will definitely entertain the audience. During this time of the lockdown, I am glad that a humorous film that the entire family can watch is being streamed on ZEE5."
Actor Anurag Kashyap shares, "Every film is a labour of love and I saw the conviction in the director of Ghoomketu and hence decided to do something which is my least favourite thing to do, which is act. The film is funny and heartwarming."
Film Director Pushpendra Nath Misra adds, "Wherever we go, we are never far away from our roots. Ghoomketu, as the name suggests, is a story of the 'journey to the beginning'. This a film where the protagonist – a writer- draws inspiration from the idiosyncrasies of his own family members. This was a dream project with a stellar cast (sublime actors, all of them), and the freedom to tell the story in a non-stereotypical way. For all the writers, their observation begins at home. This film is a celebration of our family members – our 'Bua's and 'Chacha's and 'Dadda's – who we (Ghoomketu) always carry in our hearts, wherever we go. I am glad it will reach the huge family audiences of ZEE5."
Vivek Agrawal, Producer, Phantom Films says, Ghoomketu is one of those rare gems that will put a smile on your face while taking you through the struggle of a man who is out there trying his luck in Bollywood films. Bringing this story to life has been a roller-coaster ride, just like the protagonist's journey in the film! It has been a pleasure working on 'Ghoomketu'– a project that is relatable for many people, on so many levels and we are thrilled to have ZEE5 on board to release it."
This quirky comedy is all set to confuse, entertain and make you laugh this Eid weekend.
The Ranveer Singh starrer '83 directed by Kabir Khan was supposed to release in theatres on April 10. However, owing to the lockdown the theatres have been shut down indefinitely. '83 narrates the story of Indian cricket team's historic World Cup win with Ranveer Singh playing the role of Kapil Dev who was leading Indian team back then.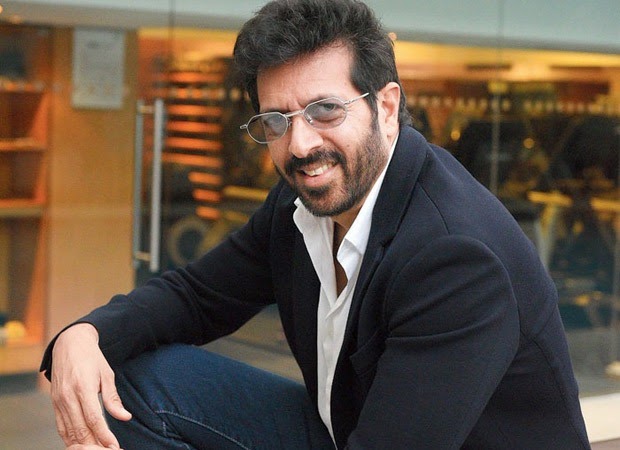 Kabir Khan while talking to a tabloid revealed that the 1983 cricket world cup is the greatest underdog story ever. He said that one can replace cricket with kabbadi and it would still hold weight.
Kabir Khan after talking to the team of 1983 got to know of several stories related to the world cup that year and what went behind the scenes. However, he found it difficult to incorporate everything into the screenplay. He said that he could only pick 25 stories from the 100 stories he had. This is the reason that it took him one and a half years to finalize the script. The film is not just from the point of view of players but also that of commentators and the spectators.
Kabir Khan also revealed that cricketer Krishnamachari Srikant had got married three months before the world cup. When he got to know that they have been selected to play the world cup he booked tickets to go to the US with six other players. They were supposed to fly as soon as the group stage ended as they were confident that India would be knocked out of the competition. He said that no one believed that they would even make it to the semifinals, but once their winning streak started, the players started cancelling their tickets.
In 2017, Aamir Khan started a project to boost budding writers in the Indian film industry. The second edition of Cinestaan India's Storyteller Script Contest, a nationwide hunt for scripts where the five winners take home a total cash prize of Rs. 50 lakh was launched this February. From the past few months, the four-member jury consisting of Aamir Khan, Anjum Rajabali, Juhi Chaturvedi and Rajkumar Hirani has gone through numerous entries to choose five compelling stories that can be taken to screen.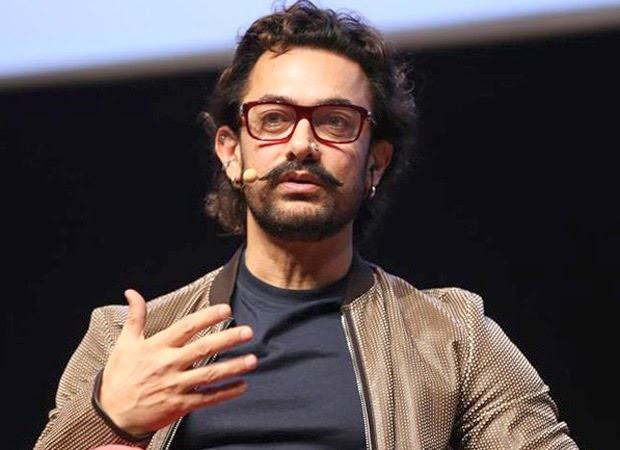 However, this time instead of the on-ground event to announce the winners, Aamir Khan will unveil the winners on social media. Meanwhile, Khan is urging writers to not let the prevailing situation dampen their creativity. He said that budding writers should write with more enthusiasm, especially during these times.
Says Rohit Khattar, Chairman of Cinestaan Digital, "I am grateful to our esteemed jury in working with us to bring Indian storytelling talent to the forefront especially during these surreal times. Thank you to the thousands of writers who had applied. The quality of the work was stellar and we would like to congratulate the winners who are truly deserving and wish them success."
Speaking about the winners, Anjum Rajabali, the Jury Chairperson said, 'We started this contest with the larger objective of attracting more people to write scripts. It's very important that we improve the quality of our scriptwriting so that the quality of our cinema goes up. The caliber of scripts in this edition was better than last year and it's heartening to see that the talent is developing. Thank you to the jury members for giving their valuable time in reading and assessing the scripts. Truly appreciate the Cinestaan team's hard work. I have not seen this kind of unconditional support and generosity before, with the only reward being to encourage good writing in this country.'
Juhi Chaturvedi says, 'As a writer, I understand the joy of being appreciated, especially on a big platform like this which motivates us to write more. Congratulations to the winners. I'm very happy that through this contest I was able to be a small part of your journey.'
Raju Hirani while congratulating the winners said, 'I'm happy that the objective with which this contest was started, to inspire scriptwriters and give them a platform to send their scripts from all parts of the country – slowly and steadily we are moving towards our goal. The caliber of scripts this year has been better than last year.'
All the entries of the second edition of the contest went through a transparent and stringent process of evaluation at various levels. The shortlisted synopsis were asked to send in a complete script which were then assessed and then the winners selected by the jury. All scripts have been registered by the contestants with the Scriptwriters Association and other similar recognized bodies to ensure that the writers' content is completely protected.
'Cinestaan India's Storytellers Script Contest' was launched by Cinestaan Digital Pvt. Ltd. and is India's biggest Script Contest. The winners of the contest are awarded cash prizes worth Rs. 50 lakhs.
With the lockdown in place, the theatre business has been shut completely. This has led to a substantial increase in content consumption through digital streaming platforms. Several web series makers are speeding up post-production work to release their shows during the lockdown.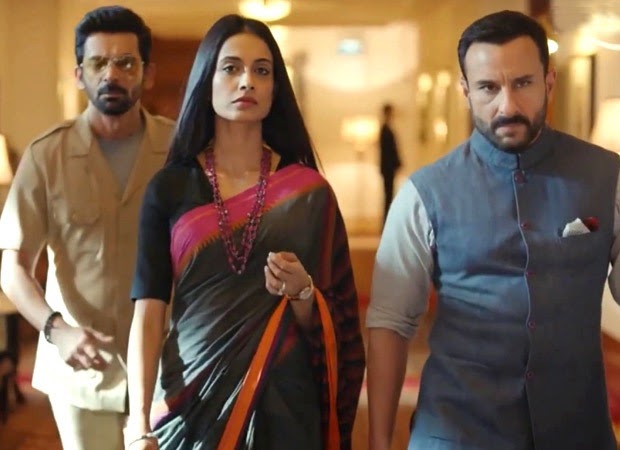 While releasing shows during lockdown sounds good, director Ali Abbas Zafar is in no hurry to finish the post-production of his show. Ali Abbas Zafar is currently working on a political drama tentatively titled Dilli. Talking to a tabloid he said that he would rather revel in the satisfaction of a series well made than join the rat race. He said that people have been asking them on social media to release the show, but they do not wish to rush the process.  The series was supposed to release in the last quarter of 2020 and they intend on sticking to it.
The Saif Ali Khan starrer is currently in the post-production stage. Zafar said that if the show was ready they might have released it now. He said that when it comes to developing an offering for the global audience the post-production is a long drawn process. He said that once the project is delivered, it has to be dubbed in nine languages and the post-production takes three to four months.
The show will be aired on Amazon Prime videos and the makers have already started working on season 2. Amazon Prime green signalled the second season after watching the rushes of season 1.
When the lockdown was announced, singer Sonu Nigam was in Dubai. The singer said that he has no plans to return to Mumbai anytime soon even as the government has started flight services to get back Indians who are stranded abroad.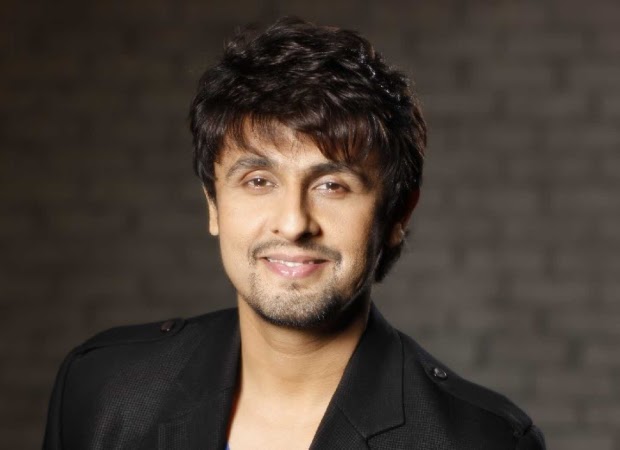 Talking to a daily, Sonu said that even if he comes to India, he will be quarantined for 14 days. The singer is currently busy with charity work and feels that it does not make sense to come back and get quarantined.
Sonu said that he is in the process of shifting to a new house in Dubai. He also said that Dubai has been his second home for quite some time now. Sonu also has his studio set over there and his family has also moved there. His son Nevaan is currently studying in Dubai and so he will be constantly shuttling between Mumbai and Dubai.
May8th 2020
As celebrities are doing everything they can to help those in need, it's been revealed that actor Farhan Akhtar recently donated 1,000 PPE kits to government hospitals to help the frontliners who have been working in the fight against the novel COVID-19.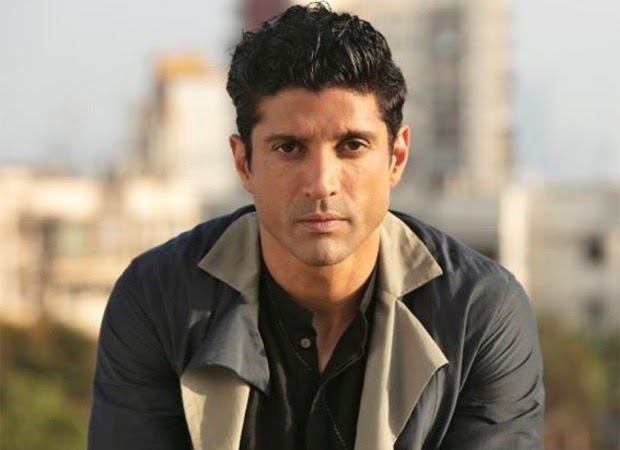 Sharing a video on Instagram, Farhan urged everyone to donate as many PPE kits as they can. He captioned the video as, "Help our Covid 19 warriors. It is critical that we provide PPE (Personal Protective Equipment) kits to our healthcare workers for their protection in this #WarAgainstCovid19. I am personally donating 1000 PPE kits and have partnered with @tring.india to raise funds for more PPE kits which are in immediate need across India for our doctors and medical staff."
He further said, "For your contribution, I will send a personal 'thank you' video message recognising your generosity. This video will be in permanent memory with you. Some of you will even get to interact with me over a live video chat. Log onto www.tring.co.in and go to my profile to donate. Let's all join the #WarAgainstCovid19 and #UniteForHumanity."
Devoleena Bhattacharjee has been asked to home quarantine for 14 days as a cook from her building has tested positive for Coronavirus. The person tested positive also cooked at Devoleena's place and now her building has been sealed. Residing in Goregaon East with her mother and brother, the building also housed a few other celebrities of the television industry.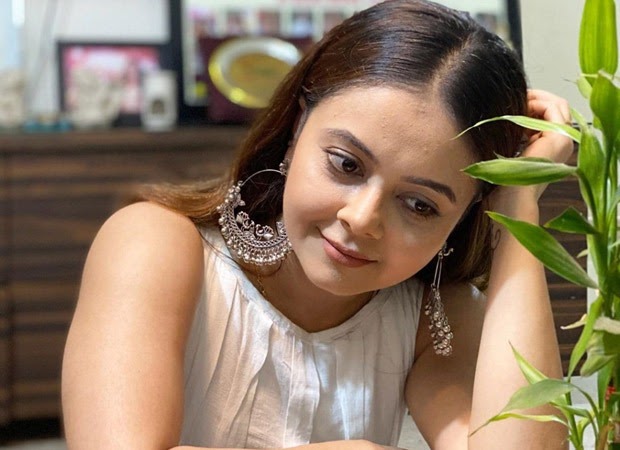 Currently, Devoleena is all by herself during the lockdown as her family was in Assam when it was imposed and had no choice but to stay back. She has been asked to take the necessary precautionary measures as the entire building has been put under containment. The Bigg Boss 13 fame Devoleena Bhattacharjee gave her statement to a news portal where she revealed the details.
On the professional front, she has not announced her next project.
Shehnaaz Gill has been making it big ever since she became a part of Bigg Boss 13. The singer and actor was already quite a name in the Punjabi industry but now is being recognized as a national star. Making heads turn with her last single with Sidharth Shukla, 'Bhula Dunga', Shehnaaz Gill is now all set to collaborate with a fellow Punjabi superstar, Jassie Gill.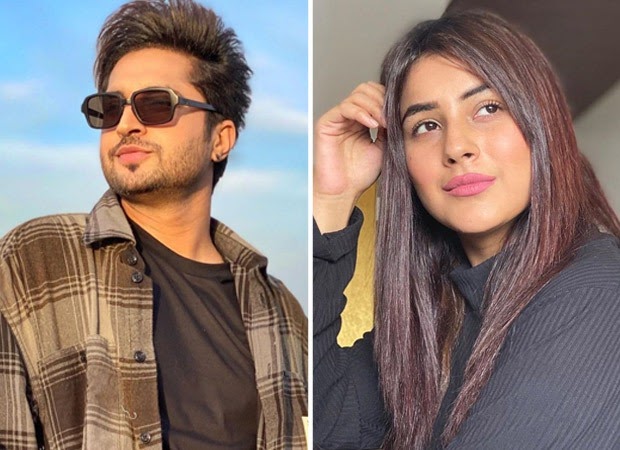 He has met her during the promotions of Panga when he visited the Bigg Boss house. Shehnaaz couldn't help but cry after meeting him because he reminded her of her home. Jassie Gill was sweet enough to request people to vote for Shehnaaz soon after he met her. Both Shehnaaz Gill and Jassie Gill have a massive fan following respectively and the fans can't wait to see what's in store for them.
They had already hinted at something new brewing a while back and this news has left the fans ecstatic.
On Wednesday the nation woke up to Ramayan's favourite Sita, Dipika Chiklia being quoted in a Hindi daily, "अगर मोदी सरकार को लगता है क‍ि 'रामायण' ने संस्‍कृति में योगदान द‍िया है तो हमें पद्म सम्मान से सम्‍मानित करें (if the Modi government feels that Ramayan has contributed to India culture then we should be honoured with the Padma award)."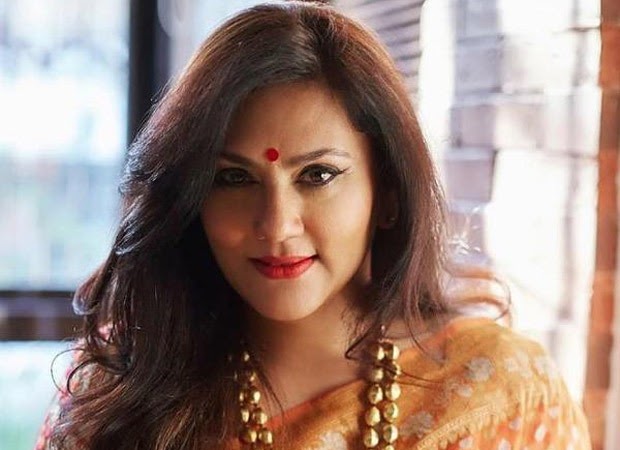 On hearing this statement, there was a widespread hue and cry among the fans and well-wishers of the serial. A Union Minister on oath of anonymity observed, "I've never heard of an artiste lobbying for his or her own Padma award. Let the Government decide whom it wants to honour."
In a startling twist to the controversy Dipika completely denied having lobbied for her own Padma. "I never said that I should be given the Padma award. People are twisting my words. The topic (of getting the Padma award) never came to me. It was directed at Arun Govil only. I was asked about the royalty from the latest telecast of Ramayan. And yes, I did say we should get royalty. It was Arunji who spoke about the Padma awards, and that too because he was asked about it," says Dipika in an exclusive chat with me.
Rishi Kapoor bid adieu to the world on April 30 after battling for two years with cancer. However, we will get to see him on the big screen for one last time with Sharmaji Namkeen.
Honey Trehan, co-producer of the film while speaking to a tabloid revealed that they will release the film in the theatres. He said that they owe it to Rishi Kapoor and said he is grateful to Ritesh Sidhwani and Farhan Akhtar for investing in the film monetarily and emotionally.
The film had gone on floors in December. Sharmaji Namkeen revolves around a sexagenarian who discovers the joy of life after retirement. Honey said that he had shot a major portion of the film in January in Delhi and had a four-day schedule pending. The crew was supposed to shoot in Mumbai in march but their plans went for a toss owing to the pandemic.
Rishi Kapoor had crucial scenes in the final schedule. However, with the sudden demise of the lead actor, the unit have to complete the film in his absence. Trehan said that they will be using advanced technology, an amalgamation of VFX and some special technique to finish the film without compromising on the quality.
Shehnaaz Gill has been making it big ever since she became a part of Bigg Boss 13. The singer and actor was already quite a name in the Punjabi industry but now is being recognized as a national star. Making heads turn with her last single with Sidharth Shukla, 'Bhula Dunga', Shehnaaz Gill is now all set to collaborate with a fellow Punjabi superstar, Jassie Gill.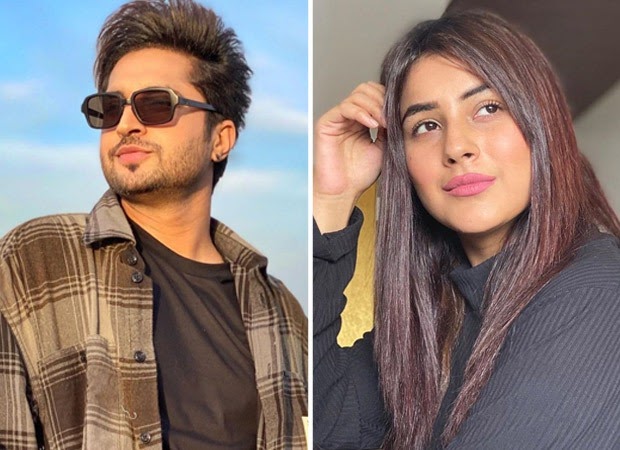 He has met her during the promotions of Panga when he visited the Bigg Boss house. Shehnaaz couldn't help but cry after meeting him because he reminded her of her home. Jassie Gill was sweet enough to request people to vote for Shehnaaz soon after he met her. Both Shehnaaz Gill and Jassie Gill have a massive fan following respectively and the fans can't wait to see what's in store for them.
They had already hinted at something new brewing a while back and this news has left the fans ecstatic.
Suniel Shetty recently launched the FTC Short Film Challenge encouraging creative minds to turn content creators amid the lockdown. The idea was to shoot films at home with their mobile phones and the actor has already received over 400 entries from India and abroad.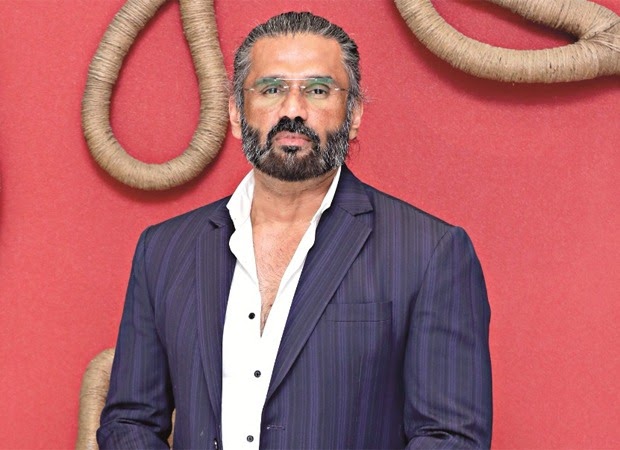 While talking to a daily, Suniel Shetty informed that the jury will start shortlisting the films and these will be put out on various OTT platforms. Meanwhile, the actor has also resolved to shoot all his upcoming projects in India, in order to give more business to domestic stakeholders. For this, the actor is ideating to open a franchise of FTC shots across the country and every person who is going to contribute in this challenge will be their content creator.
Suniel Shetty said that the industry post COVID-19 will be very different and people might make limited films for the theatres and more for the OTT platforms.
Fans of Sanjay Dutt and Arshad Warsi have been eagerly waiting for the third installment of Munna Bhai to go on floor so that they can see their favourites – Munna and Circuit back on the big screen, together. While the film is yet to be made, Sanjay and Arshad are reuniting for a buddy comedy set in Goa and is being written by Farhad- Sajid.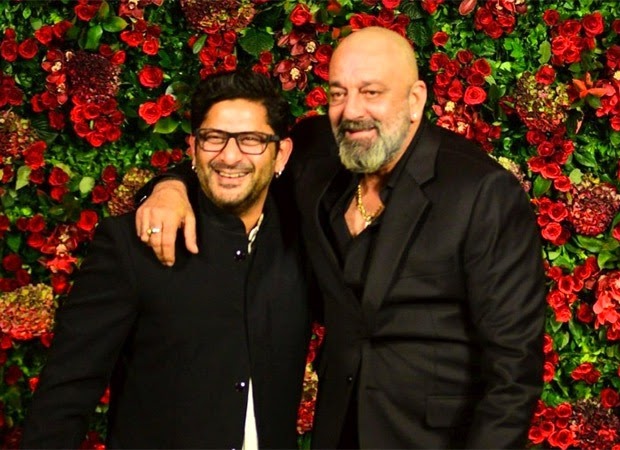 It was supposed to be set in Budapest. With the current scenario, the makers are now reimagining the backdrop as Goa instead of Budapest. The makers had to undergo several location changes after the Coronavirus pandemic. They were planning the Europe schedule before it was hit severely. Then, they planned for Thailand before scrapping that too. Now, Sajid and Farhad Samji are re-writing the script.
Earlier, Arshad revealed that Sanjay Dutt plays a blind don in the film and he is his eyes. The challenging part of the film is that no one can know that the don is blind and even Arshad's character can't tell anyone. He is basically guiding Sanjay throughout the film. Arshad said that it is quite a fun script.
After the script is locked, the makers will ask for fresh dates from Arshad Warsi and Sanjay Dutt.
A while back, we had informed you that Ali Abbas Zafar and Katrina Kaif would be teaming up for a superhero film, which the maverick filmmaker was planning on converting into a franchise. In fact, Zafar had confirmed that he was indeed working on the said project with Katrina and was looking to commence work on the same this year. Now, we hear that the said film which was initially being produced by Ronnie Screwvala's banner has since been acquired by the streaming giant Netflix.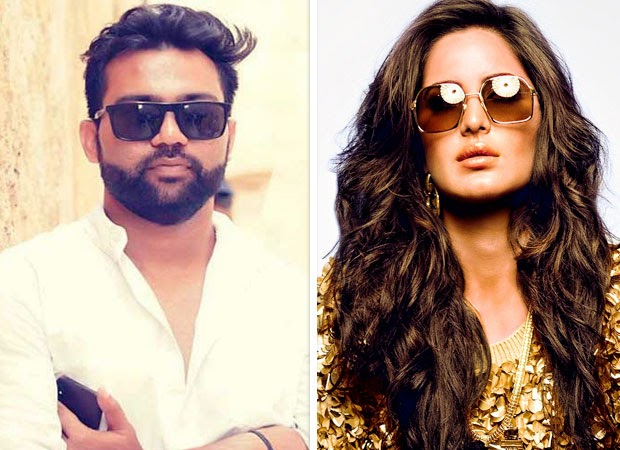 Commenting on the same, a source close to the project tells us, "Yes, Netflix has acquired the film, and it will now be developed as a Netflix Movie." Quiz the source for more details and he adds, "Earlier Ronnie Screwvala was producing the film under his banner, but with the Covid-19 lock down playing havoc, the OTT platform has now taken over." Prod for details about whether the film will still be a franchise, and the source continues, "Ali was always planning on making the superhero film into a franchise. But now with Netflix taking over, the film will be made in two parts."
If that wasn't all, we also hear that with the OTT giant Netflix taking over project, the venture will feature some cutting edge effects and visuals. "With Netflix now backing the project, the streaming major wants to ensure that the movie lives up to international standards and will be pulling out all stops to achieve this. The plan is to appeal to the global audiences with this film."
While currently an official announcement of this acquisition is awaited, the grapevine states that Ali Abbas Zafar has almost completed working on the script and is looking to commence shooting once the pandemic is under control.
A couple of days ago Bollywood Hungama was the first to report that video streaming giant Amazon Prime Video had acquired the rights of the Amitabh Bachchan – Ayushmann Khurrana starrer Gulabo Sitabo. In fact, we had reported that owing to the ongoing Covid-19 lockdown the Shoojit Sircar directorial would release directly on the OTT platform while forgoing a customary theatrical release. Today, Amazon Prime Video announced the global premiere of the highly anticipated Hindi film Gulabo Sitabo exclusively on the streaming service. The movie will premiere exclusively on June 12, 2020, on Amazon Prime Video and will be available in 200 countries and territories worldwide.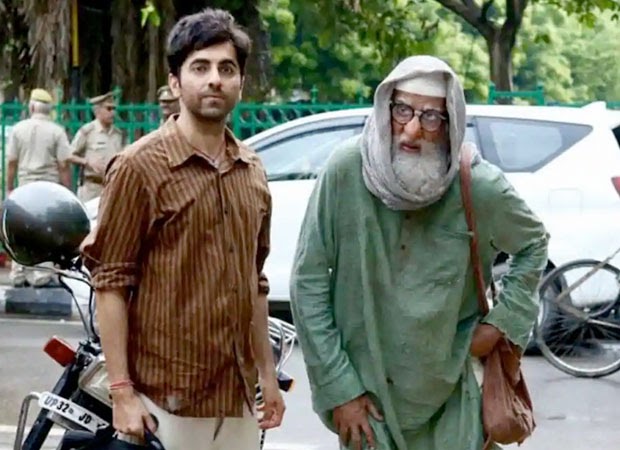 "At Amazon, we're listening to our customers, and working backward from there," said Vijay Subramaniam, Director and Head, Content, Amazon Prime Video, India. "Gulabo Sitabo is one of the most anticipated films of the year. We are happy to exclusively premiere Gulabo Sitabo on Prime Video. It is the first step in our endeavour to bring superior cinematic experiences to our customer's doorstep."
"This is the dawn of a new era for Indian entertainment," said director, Shoojit Sircar. "I am happy that a global audience will be able to watch our gritty dramedy, and enjoy what the film has in store for them. Gulabo Sitabo is a quirky, light-hearted movie that the audience can enjoy with their families. It has been a wonderful experience working with Mr Amitabh Bachchan and Ayushmann Khurrana on the film."
Superstar Rajinikanth's new film "Annaatthe" will release on Pongal 2021, it has been confirmed. The film's official announcement came on the verified Twitter handle of the film's producers, Sun Pictures. Directed by Siva, "Annaatthe" is Rajinikanth's 168th movie. Based in a rural setting, the entertainer also features Rajinikanth's "Annaamalai" (1992) co-star Khushboo, "Muthu" (1995) co-star Meena and "Darbar" (2020) co-star Nayanthara. "Annaatthe" also marks National Award-winning actress Keerthy Suresh's first on-screen appearance with Rajinikanth.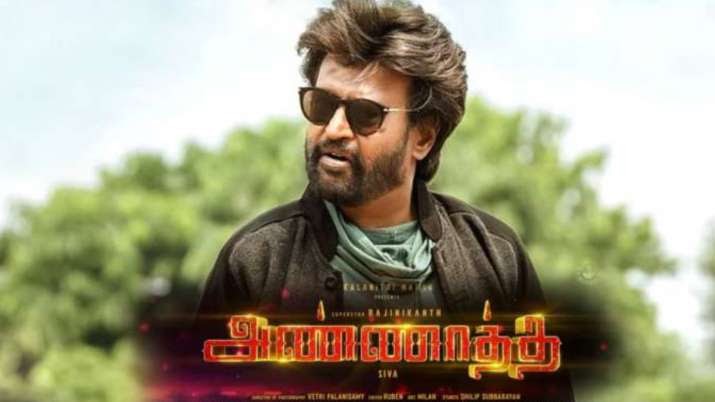 Bollywood actors Ayushmann Khurrana and Parineeti Chopra went down the memory lane as their romantic drama Meri Pyaari Bindu clocked 3 years today. The duo took to their Instagram to share memories from the sets of the film and shared their experiences. In the film, Ayushmann played the role of  Abhimanyu Bubla Roy while Parineeti played a cheerful Bengali girl Bindu who aspired to be a singer.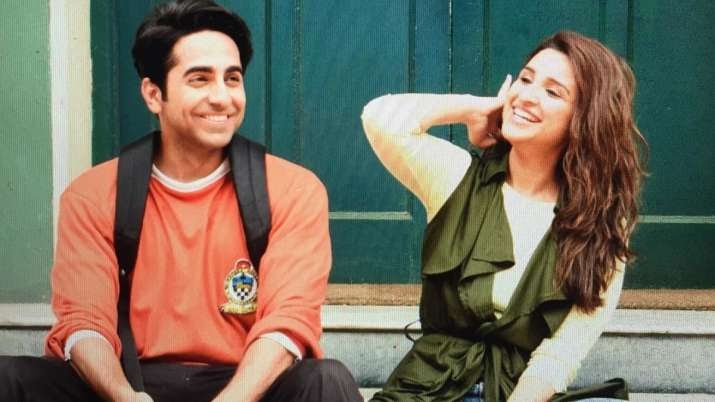 Actor Rana Daggubati has made his relationship public today announcing his engagement. The Baahubali star took to social media to intoduce his girlfriend Miheeka Bajaj, who is a business woman by profession. Sharing a adorable picture with his ladylove, Rana Daggubati wrote, "And she said yes", along with a smiley and a heart emoji". The couple cam be seen smiling as they pose for a love-filled picture.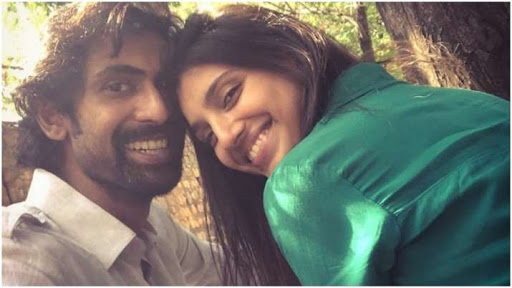 Bollywood megastar Amitabh Bachchan shared a  motivational song 'Guzar Jayega' on Tuesday to encourage fans to be positive during the coronavirus pandemic. The superstar has voiced the song with over 60 Bollywood celebrities featuring in it. From actors like Raveena Tandon, Manoj Bajpayee, Sunny Leone, Kapil Sharma to singers like Sonu Nigam, Shreya Ghoshal, Ananya Birla, Kailash Kher, Shaan, Javed Ali, Jyoti Nooran, Akhil Sachdeva, Hans Raj Hans, Babul Supriyo, Richa Sharma and Vipin Aneja, the song aims to spread the message that 'this too shall pass.
Veteran Bollywood actor Rishi Kapoor's untimely death left his fans and Bollywood celebrities in shock. The actor passed away on April 30 after a two year battle with leukemia. After this death, many celebrities remembered him by sharing their special memories on social media. Actress Taapsee Pannu, who worked with him in critically acclaimed film Mulk, recently revealed that she feels herself to be lucky that she had the chance to have conversations with the actor about films and beyond.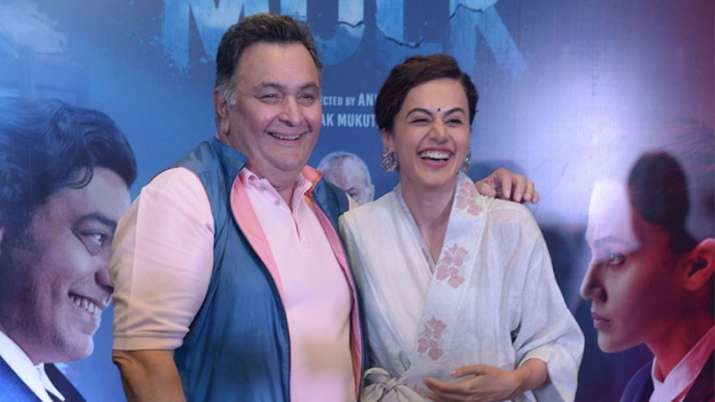 Actor Lara Dutta says the Hindi film industry is still male-driven and doesn't take women actors and producers seriously. The actor said it has been over 15 years since she joined movies and the wide-ranging conversations around pay disparity and gender inclusivity have started only recently.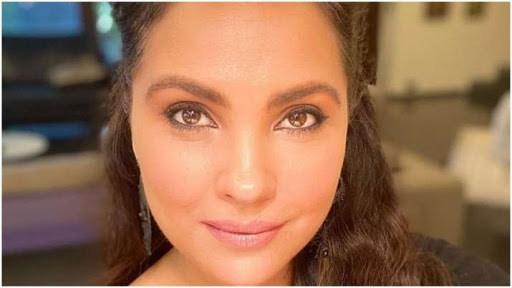 Chris Hemsworth recently starred in a thrilling and action-packed film, Extraction, helmed by Sam Hargrave. The film released in April and has received positive reactions. As it turns out, the sequel to the film is already in works.
Avengers: Endgame co-director Joe Russo, the producer of Extraction, will once again pen the script!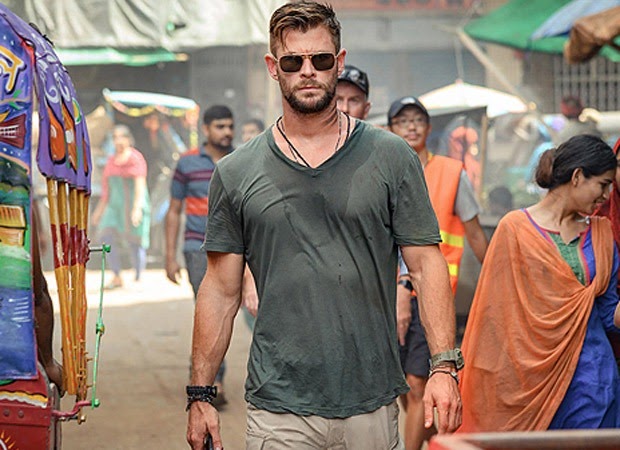 "The deal is closed for me to write Extraction 2, and we are in the formative stages of what the story can be," Joe Russo said to Deadline. "We're not committing yet to whether that story goes forward, or backward in time. We left a big loose ending that leaves question marks for the audience."
Chris Hemsworth and Sam Hargrave might return for the sequel but nothing has been confirmed yet.
In Extraction, Tyler Rake (Chris Hemsworth) is a fearless black market mercenary with nothing left to lose when his skills are solicited to rescue the kidnapped son of an imprisoned international crime lord. But in the murky underworld of weapons dealers and drug traffickers, an already deadly mission approaches the impossible, forever altering the lives of Rake and the boy. An action-packed, edge-of-your-seat thriller directed by Sam Hargrave, Extraction is an AGBO Films and TGIM Films, Inc. production, produced by Joe Russo, Anthony Russo, Mike Larocca, Chris Hemsworth, Eric Gitter, and Peter Schwerin.
Vistas Media Capital subsidiary based out of Singapore and a significant production and distribution entity in Bollywood and in the Indian Content Space, announces the postponement of the Singapore South Asian International Film Festival (Sg. SAIFF) and the South Asian Film Market (SAFM).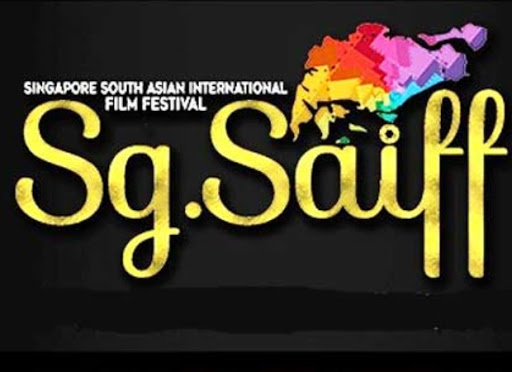 In alignment with the current rules and regulations to protect citizens from the Covid-19 pandemic, the organizers have indefinitely postponed the Sg. SAIFF and SAFM. A date or an alternative way to conduct the events is being discussed and will be announced once the situation settles.
Mr. Abhayanand Singh, CEO, Golden Ratio Films and Chairperson of Singapore South Asian International Film Festival (Sg.SAIFF) said, "The unprecedented spread of the outbreak has led us to take this decision so as to safeguard the health of our team and participants. The circumstances will definitely better and we hope to regain normalcy in the near future."
Hrithik Roshan dominated at the box-office last year, with Super 30 and War going ahead to emerge massive hits, the latter being the highest grossing film of the year. He was slated to kick-off the Satte Pe Satta remake with Farah Khan, however the actor eventually walked out of the project owing to issues with the script. Ever since then, there have been speculations about what he is doing next, but one hasn't got an official word about the same.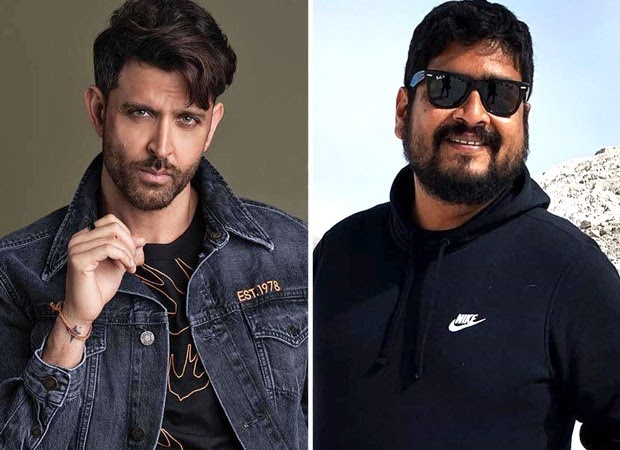 "He is in talks with multiple producers and directors discussing several films and is working towards forming a formidable line-up. He is exploring different genres and doesn't want to confine himself to action. One of the directors he is in talks with is Om Raut, who directed Ajay Devgn in Tanhaji: The Unsung Warrior," revealed a source close to the development, adding further that there are a lot of other projects that he is considering, including his plans to expand on the production front.
The actor and his filmmaker father Rakesh Roshan are in constant touch virtually along with the writers, to discuss Krrish 4. "Krrish is one of the dearest franchise for the Roshans and will go on floors only when everything is locked as per their vision." In a recent interview, Om Raut was quoted saying that he is great friends with Hrithik Roshan, who is very passionate about cinema. They keep discussing ideas, but there is nothing concrete at the moment.
Soaring with each venture, Priyanshu Painyuli is having a terrific April. The actor has lapped up immense praises for his act as the Bangladeshi drug lord in Extraction and if rumours are to be believed, the actor has another big-ticket release at some point this year. Priyanshu shot for an extensive schedule for the second season of Mirzapur and will be playing a pivotal part in this installment.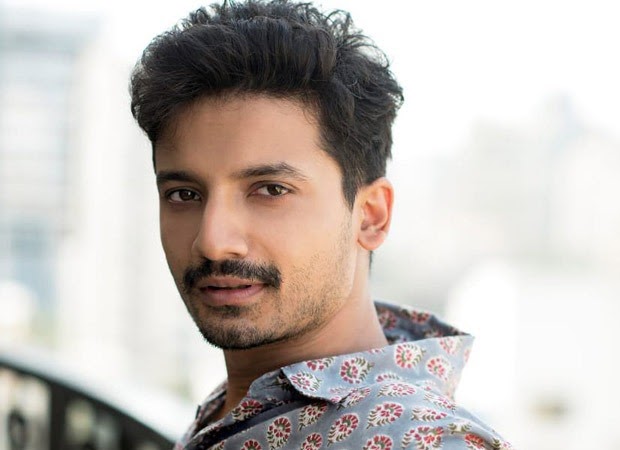 A source informs, "Given the interest around Mirzapur, the team keeps a strict diktat of not letting character details out because it's important to the show's narrative. But Priyanshu will be a part of Mirzapur this season. It's an elaborate character that spills over to Season 3 as well."
Mirzapur, a gangster drama set in the heartlands, is amongst the biggest shows on Amazon Prime. The story of two brothers Guddu (Ali Fazal) and Bablu (Vikrant Massey), who get caught up in a world of drugs, guns and violence after they meet Munna (Divyendu Sharma), the son of Mafia boss Akhandanand Tripathi (Pankaj Tripathi) who has made millions selling carpets.
The source adds, "The first season ended with the death of many old characters. So the new season inevitably widens its horizons and explores more tracks and subtracts of the larger narrative. Priyanshu shot for the show last August in Benaras. It's a cracker of an ensemble cast and the actor can't wait to speak about it once the final announcement on Season 2 comes in from Amazon."
Aishwarya Sakhuja plays the antagonist's role in Yeh Hai Chahatein and this is the first time that she is exploring this zone. She has always played the protagonist's characters but this time, she has stepped out of her comfort zone and her fans are going gaga over her performance. Due to the Coronavirus lockdown, the shoots for all television shows have been put on a halt. While celebrities can't wait to go back to work, they have been facing a lot of financial problems because of the budget cuts. There have also been reports of television shows being axed.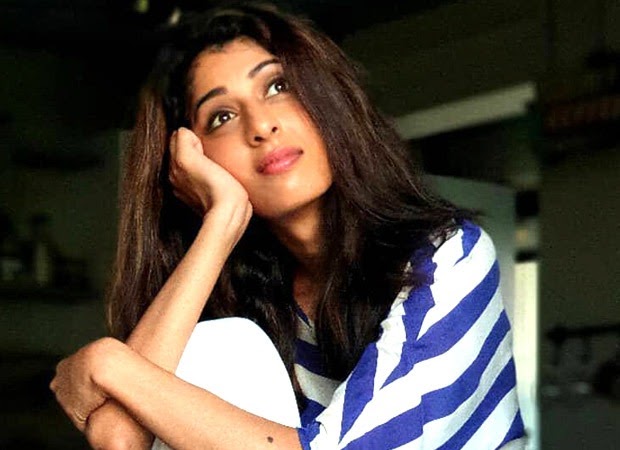 In her recent conversation with a web portal, Aishwarya Sakhuja opened up about how the TV actors have been diving into their savings because it's embarrassing to ask for the payment of the work done so far. They are aware that this is a difficult time for all of us and that the shows might face budget cuts, but Aishwarya confirmed that Yeh Hai Chahatein is in the safe zone. They're still not aware of the kind of market that will open up for the actors after the lockdown ends. They're hoping to go back on sets in June, but nothing has been confirmed as of now.
Aishwarya says that she feels that the television industry will be the last to open up since a lot of people are involved in it.
Fear, anxiety and tension is running high in densely populated areas owing to the ongoing lockdown. With significant risks of the rapid spread of COVID-19 in such areas, young rappers hailing from Dharavi, have come together to create a unique trilingual rap anthem. Using music as a powerful medium to educate this community, the upbeat anthem in Hindi, Marathi and Tamil, serves as a clarion call for inhabitants in these areas to co-operate with state aided efforts to curb the spread of the deadly pandemic.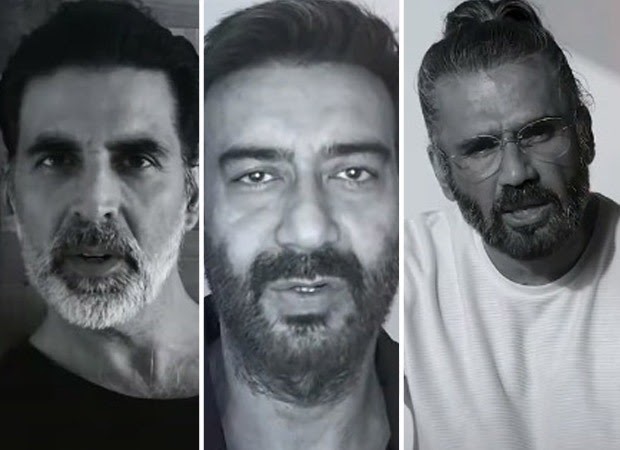 Directed and conceptualized by Joel D'Souza and written, composed and performed by MC Altaf, Tony Psyko of Dopeadelicz and Bonz N Ribz of 7Bantaiz, the rousing video features popular cinema personalities such as Ajay Devgn, Akshay Kumar, Atul Kulkarni, Dia Mirza, Rana Daggubati and Suniel Shetty, who are seen lending support to the initiative.
The lyrics of the song aptly coax inhabitants residing in densely populated regions to adopt safe and healthy measures despite their confined living conditions. Produced by Gully Gang Entertainment, the rappers reinforce the message that it is essential to aid the efforts of frontline workers who are working tirelessly to protect the citizens.
With productions being halted amid nationwide lockdown due to Coronavirus, cine bodies have been working out on a plan on how to proceed film shootings when everything goes back normal. They have a tentative idea that shootings might resume by July of this year but it will require a lot of protocols to be put in place.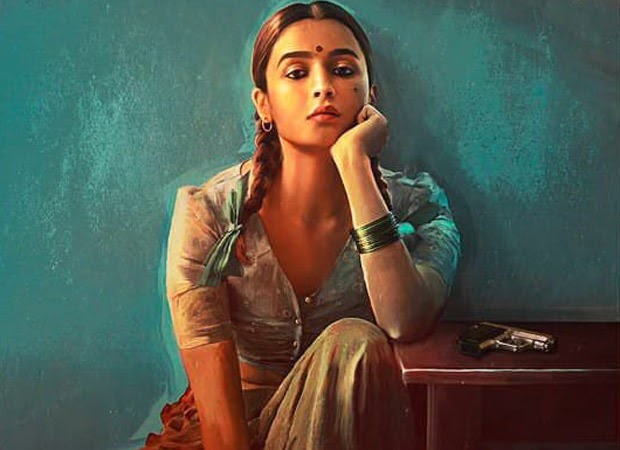 Cine & TV Artistes Association (CINTAA) and Federation of Western India Cine Employees (FWICE) reportedly had a virtual meeting on Monday after Producer's Guild planned a list of new rules to be followed if the shooting resumes in July. The Siddharth Roy Kapur led team provided a bunch of new measures for the safety of artists and the entire crew. It includes swab test result that should be provided before the shooting resumes, contactless temperature checking of every unit in the morning, actors to get their makeup and styling done at home and should ideally bring only staff member on set, and doctors and nurses to be present on the sets of the shooting. Producers will be requested to provide four masks per crew member for the span of 12 hours of the shoot. It seems like they won't hire crew members aged over 60 years for the first three months.
BN Tiwari, President of FWICE, said that they've tentatively put July as the month when shootings resume. He said that artists won't put health at risk. Films like Gangubai Kathiawadi and Maidaan have been halted and teams understand the gravity of the situation. Ashok Dubey, General Secretary of FWICE, said that they will also pitch insurance for the workers.
After Karan Johar, filmmaker Rajkumar Hirani is all set to have a very enlightening chat on the show #HeartToHeart with Global Humanitarian and Spiritual Leader Gurudev Sri Sri Ravi Shankar on 5th May, 2020 at 5 PM IST.
Next on the list of eminent personalities in this insightful series are Sonakshi Sinha, Kapil Sharma, Ekta Kapoor and Sanjay Dutt .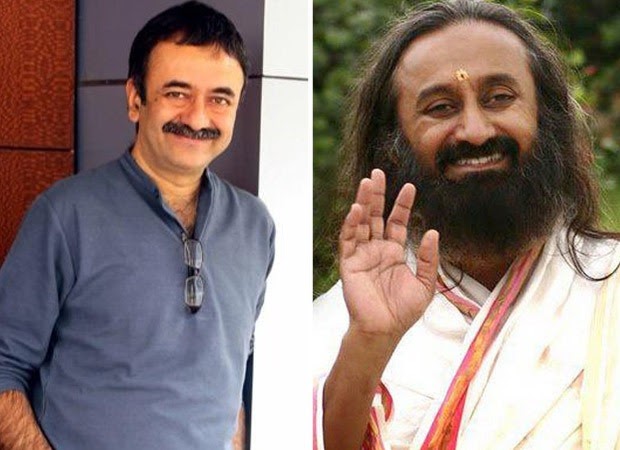 The show aims to reach out to more than 100 million people in over 140 countries to uplift the spirit of the human kind. #IndiaInspires
The film fraternity will interact on a range of topics like Life, Relationships, Inclusiveness, Belonging, Family, Love, Success, Health and Mental Well Being, Stress, Loss, Spirituality, Hope and Courage in these difficult times", shared Producer Mr. Mahaveer Jain who conceptualised this #ChangeWithin initiative along with The Art of living Foundation.
The intent of the show is to spread positivity, optimism, hope, peace and love during such testing times. A candid and heart-to-heart conversation with Gurudev will be attempted during the show.
Many credible names of the film industry have joined hands with the initiative #iStandWithHumanity to support the daily wage workers across the nation in the recent past.
Filmmaker RajKumar Hirani and Producer Mahaveer Jain expressed their gratitude to each and every friend from film fraternity for joining the initiative.
In a recent conversation, actor Sameera Reddy opened up on how after her pregancy, a 'dark phase' began and she quarantined herself at home for nearly one and a half year. She also added that this mentally prepared her for the lock-down which is now going on.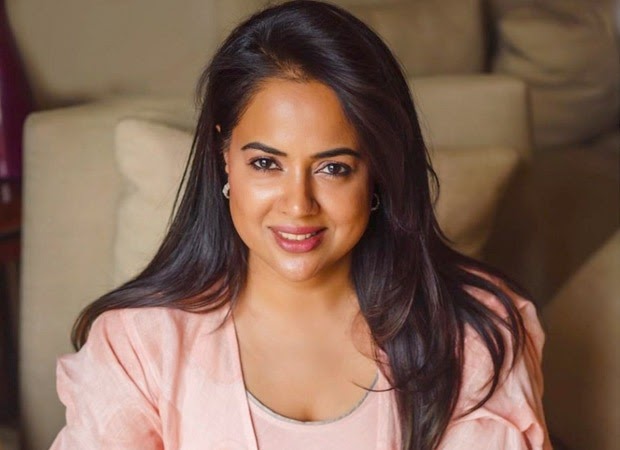 A mother to two, Sameera has opened up on post-partum depression time and again. While it is not an easy stage of life to deal with, Sameera says she is in love with the new version of herself, which isn't really slim or sexy in the typical way. She said her slim version from her acting days had no confidence but now, she is really confident enough to flaunt her flab.
Sameera also emphasised that our perspective towards the lockdown was important and we could use it as an opportunity. She added that she did not get to spend to spend so much time with her husband ever since they got married.
Due to the ongoing pandemic, our lives have come to a halt, and the worst sufferers are the ones left without a home, livelihood and food. Like always, Bollywood stood united to gather as much help as possible. Last night, a one-of-its-kind virtual concert, I for India, took place, featuring the Who's Who of Bollywood. It was a fundraising initiative aimed at helping the needy as well as the front-line workers.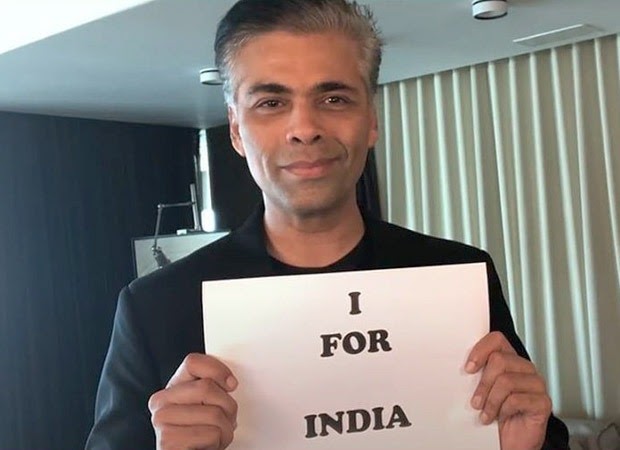 From Shah Rukh Khan, Aamir Khan and Akshay Kumar to Tiger Shroff, Varun Dhawan, Alia Bhatt and more joined in, and the concert turned out to be a massive success and has managed to raise Rs 54 crores already. Karan Johar, one of the initiators of it, took to Instagram to pen a note of gratitude. "From our hearts to yours. Thank you for watching. Thank you for responding. Thank you for donating. I for India started out as a concert. But it can be a movement. Let's continue to build a safe India. A healthy India. A strong India. I for India," he wrote.
Earlier this morning, veteran actor Rishi Kapoor passed away after battling leukeamia for the last two years. The entire Bollywood fraternity is in a state of shock at this major loss. Just a few days ago, Rishi was admitted to a hospital in town and now, the pictures of him just before his cremation have come in. Neetu Kapoor, Ranbir Kapoor, Alia Bhatt, Randhir Kapoor, Babita Kapoor, Kareena Kapoor Khan, Saif Ali Khan, and Abhishek Bachchan are seen in the pictures.

It is surely heartbreaking to let another star go in less than a day's time. Take a look at the pictures.

Actress Dipika Chikhlia is popularly known for playing the role of Sita in Ramanand Sagar's historical show Ramayan. The show first aired in the late 80s and was one of the most popular shows on television.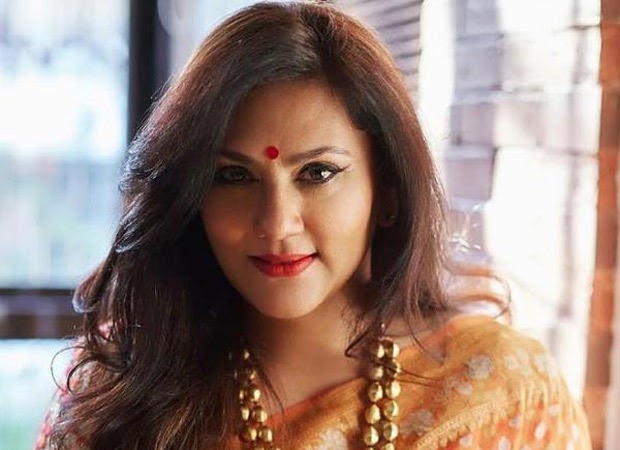 Now, owing to the lockdown, Ramayan is being re-telecast on television for the new generation to watch. Actors who were a part of the show are now once again in the limelight because of the re-telecast. The show was originally telecast from January, 1987 to July, 1988. Arun Govil played the role of Ram, Sunil Lahri played Lakshman, Dara Singh portrayed Hanuman and Arvind Trivedi played Ravana.
Dipika Chikhlia was a young girl when she played the role of Mata Sita.. However, before playing the role of Sita, Dipika made her acting debut in the Hindi film industry with the 1983 film Sun Meri Laila. This followed by the actress playing supporting roles in several films. She was also seen in B-grade horror films- Cheekh (1986) and Raat Ke Andhere Mein (1987).
Dipika even gave a shot at the south film industry and Bengali film industry. She made her debut in Malayalam film industry with the film Ithile Iniyum Varu (1986) opposite Mammootty. She made her Kannada film debut in 1989 with Indrajith, and Telugu film debut with Yamapasam. Her Bengali film Asha O Bhalobasha (1989), opposite Prosenjit Chatterjee, was a blockbuster.
Later on, Dipika Chikhlia got into politics and became the Member of Parliament in the Indian Lok Sabha from Baroda constituency (1991-1996) as a Bharatiya Janata Party candidate.
Shabana Azmi: "I am deeply saddened to learn about Irrfan Khan's passing away. I last met him in London with his wife Sutapa and their son. He seemed in good spirits and I could tell that he was able to put up such a valiant fight against the illness because his two most precious people were by his side. This is not unfair! He is gone too soon. Irrfan will be missed by the entire Film Industry. It is doubly sad that we cannot be with his family in their grief because of the lockdown. My heartfelt condolences to the family. Didn't really get to know him because I had two very brief scenes in Jazbaa and in Ek Docor Ki Maut he was very new. But I remember noticing that he was good."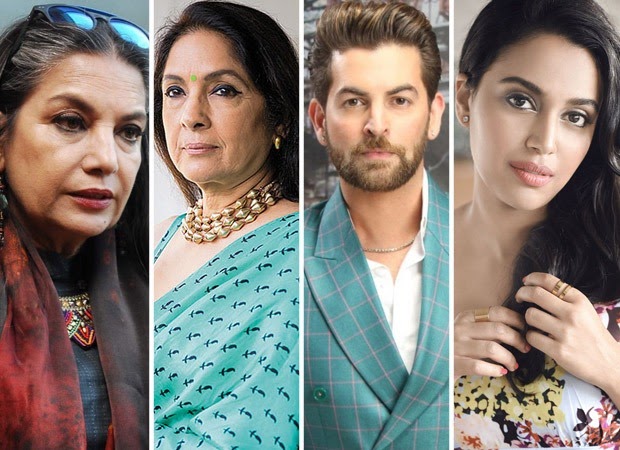 Neena Gupta: "When his illness was first diagnosed and he went to England for his treatment I felt very bad for him. I used to think, he struggled so much as an actor. Then when he got everything—great roles, international fame, money—and when it was time for him to enjoy his success after years of struggle, then he fell sick. I felt really bad about that."
Hansal Mehta: "I am devastated. I will always share this date with him for the rest of life. Every year on my birthday I will be reminded of his rude sudden and unforgivable going. I had a sinking feeling last evening about Irrfan. We did not ever work together but shared a very warm camaraderie over the years. Shared many drunken nights with him talking about life and a lot of other shit."
Neil Nitin Mukesh: "Honestly, I am deeply saddened with his demise. Just the other day I was remembering moments spent with on the sets of Kabir Khan's New York. A true gentleman and a great actor. He has been an inspiration to millions. I fondly remember the days of working with him. My first day of shoot was with him and I was so nervous and excited at the same time. He instantly broke the ice on set. We spent many days working together in New York and bonded like family for the months we were all together. Each day will be remembered each day will be a moment I will cherish."
Swara Bhaskar: "It's too tragic and sad for words. A moment of grief for the whole industry and the whole country. We've lost one of the finest actors this country will ever see. My deepest condolences to his family. I will always treasure his performances. My favourite being Maqbool, Paan Singh Tomar, Lunchbox, Dil Kabaddi, Life In A Metro."
Rajit Kapur: "A soldier who fought bravely till the end."
Jennifer Winget has yet again proven that she's a proper queen with her latest picture. After putting all our hobbies and skills to use, Jennifer Winget's latest suggestion is the perfect quarantine mood. Last seen in Beyhadh 2, Jennifer Winget's fans were very upset with the channel announcing that the show will no longer air. However, Jennifer Winget gave a statement regarding it and said that they were planning to wrap it up in a month's time anyway.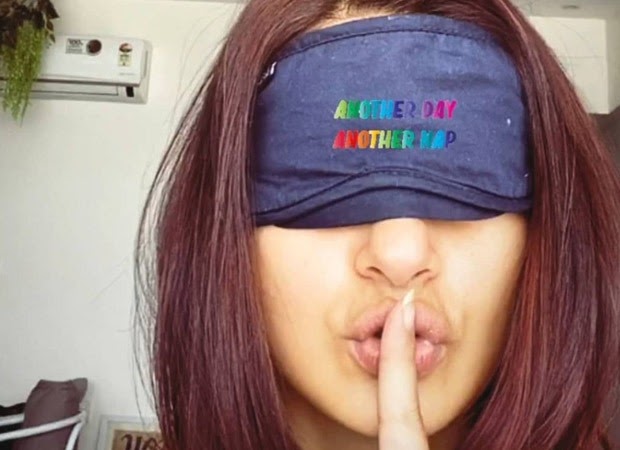 After Jennifer's statement, the fans have calmed down a little, however, they are hoping to see her back on screen soon. Jennifer's performances have left us spellbound multiple times and we're definitely not getting over Maya anytime sooner. Sharing a picture on her Instagram story, Jennifer Winget is seen wearing an eye mask with a gif hat reads 'Another Day Another Nap' and we couldn't relate more!
Take a look at the picture that she shared.
Disha Patani totally began the year 2020 with a bang and played a free spirited avatar in her latest Malang, looking drop dead gorgeous and the hotness quotient was just on another level. The actress even stole all the limelight and this fresh new avatar was something everyone was rooting for. The character was so relatable that one could connect to it. Disha built an incredible connection with her viewers, setting the bar high with her hotness and oomph.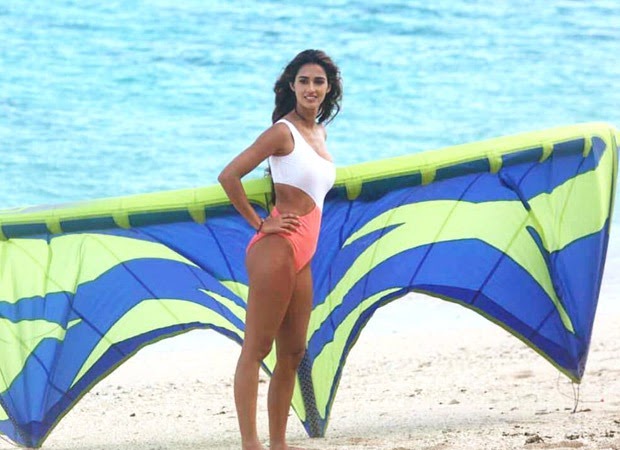 The duo of Aditya Roy Kapur and Disha Patani was the hot talk of the town and Malang emerged as a widely successful film. Malang truly was a treat to the eyes and we saw Disha in the hottest avatar ever. With her recent throwback picture on her social media, Disha has already raised the temperature of the season with her hotness and one can never have enough. Disha captioned her picture as, "#malang ❤️"
Kriti Sanon is quite a poet at heart, and keeps sharing her thoughts with us. Her latest one, however, is a major shift from her usual romantic poems. She took to Instagram to share with us a poem that was written by her when she was in 11th standard, after hearing how her domestic help was abused by her husband.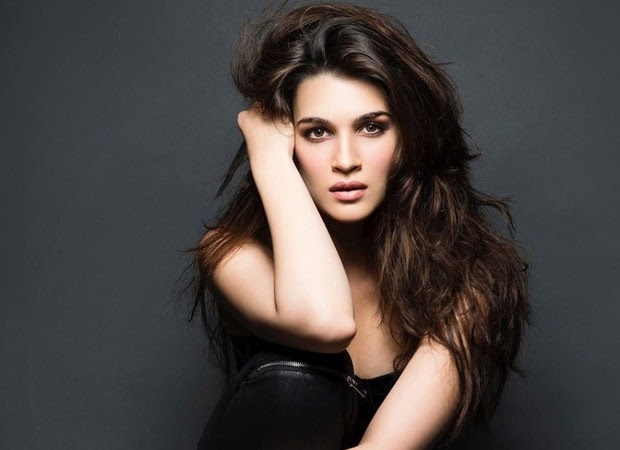 "It breaks my heart to read that the domestic violence cases have almost doubled up during the lockdown period! About 700 cases alone in Punjab! And these are just the ones Registered! Imagine how many are not reported!," Kriti wrote.
Her poem went like, "As the sun sets spreading blood all over the sky, my heart starts sinking once again, sweat goes down my neck strikes. Feet steady at the door, he's gonna be late. Wait I can hear him come, the sound is not a stranger. I can hear the doorknob, I can smell the danger. The odour tells me he's drunk again, full of frustration, ready to deliver some pain." By the end of it, she emphasizes that a victim of abuse must put efforts to deal with such treatments.
In her post, Kriti also urged women to stand up against such crimes, and shared a helpline number where one could report a case of domestic abuse during the lock-down.