Headlining premium content, Viacom18 Studios has been one of the foremost platforms for notable Hindi films such as Queen, Gangs of Wasseypur, Toilet Ek Prem Katha, Padmaavat and the most recent Andhadhun. The studio now announces its next – a suspense thriller in association with Azure Entertainment titled, The Body, which is slated to release on the 13th of December.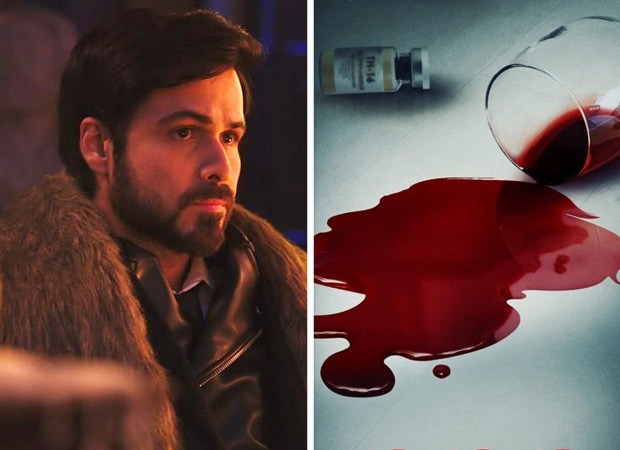 The Body is based on its Spanish antecedent. Moreover, the upcoming film marks the debut of the celebrated Malayalam filmmaker, Jeethu Joseph in Hindi cinema. He's best known for Mohanlal-starrer, Drishyam, which was remade in four Indian languages and is one of the top two grossing Malayalam feature films of all time.
The story of Joseph's upcoming directorial revolves around a police officer's search for a body gone missing from a morgue. Directed by Jeethu Joseph, starring Emraan Hashmi, Rishi Kapoor, Vedhika and Sobhita Dhulipala, presented by Viacom18 Studios and produced by Azure Entertainment, The Body releases on the 13th of December.
A lot has been reported about the Satte Pe Satta remake which Farah Khan will be directing. It will be produced by Rohit Shetty and reportedly, Hrithik Roshan and Anushka Sharma will be reprising the roles of Amitabh Bachchan and Hema Malini. Another new update has come that reveals what role Anushka will be playing.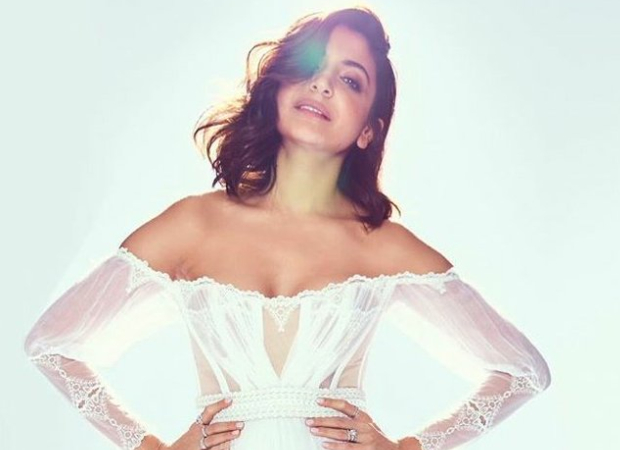 As per grapevine, Farah Khan has taken some liberties to change the profession of Anushka Sharma in the film. While Hema Malini was a nurse in the original film, Anushka will play the role of a glamourous teacher in the remake. Going back to her own directorial debut Main Hoon Naa, the filmmaker might make Anushka Sharma's character Sushmita Sen's character Miss Chandni. Instead of sarees, Anushka will don short jackets and summer dresses.
While it is yet to be confirmed, the remake already looks exciting. Meanwhile, the makers are casting the actors who will play Hrithik Roshan's brothers in the film.
The fourth part of Rakesh Roshan's hugely popular superhero franchise, Krrish, is one of the most in-demand movies with Hrithik Roshan fans and distributors who keep asking the filmmaker when his next will start. Here's some good news for them. Six years after Krrish 3, apparently, Hrithik and Rakesh Roshan are all set to announce the fourth series of their superhero franchise Krrish next month and filming will begin by January 2020.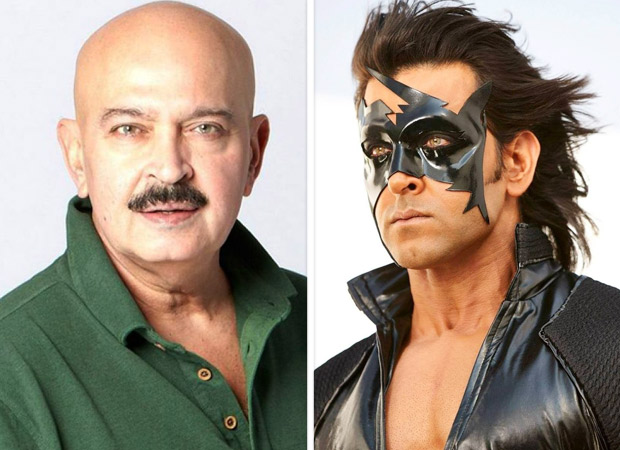 Says a trade source, "After the huge success of his last two movies, Super 30 and War, Hrithik Roshan has been flooded with some really good offers but the actor is being choosy and biding his time. While there's been talk that he has put Farah Khan and Rohit Shetty's Seven on hold till the script is re-written, Hrithik and Rakesh Roshan, have been sitting in all creatives of Krrish 4 so they are all set to announce it by this year. Hithik's next movie announcement will be Krrish 4 which begins shoot from January next year. They would have announced it earlier but as the filmmaker was recovering from his illness, it took time. But for the last few months, Rakesh Roshan has been sitting on the script and fine-tuning all other details."
The source adds that the Krrish 4 script is ready. "It's again another mind-blowing concept from Rakesh Roshan and his team. They were trying to crack something spectacularly different from the other Krrish series and they found it. Apart from Right now, team Krrish is finalising the recce and where they will begin shot. Rakesh Roshan is an extremely meticulous and is involved in every aspect of production. He is leaving no stone to make sure that Krrish 4 becomes one of the most widely watched movies, like the earlier series. One won't be surprised if they launch Krrish 4 and begin shooting from Hrithik's birthday (January 10) but this movie will definitely be Hrithik's next after War!"
While the earlier three parts, Koi…Mil Gaya, Krrish, Krrish 3 were directed by Rakesh Roshan, in recent times there were rumours that instead of him Sanjay Gupta would be directing it. But the senior filmmaker had squashed all talk when he said while Gupta was involved in the creatives along with the Roshans; he himself would be directing the movie. Gupta is currently busy with the shoot of his next movie, Mumbai Saga, which gets complete by December.
Australian filmmaker Anthony Maras, known for several acclaimed and award-winning short films especially the 2011 thriller The Palace, was blown away by the Emmy nominated documentary Surviving Mumbai. The makers of that movie were the first on-ground shooting after the attacks happened, thus speaking to many survivors including staff and guests of the Taj Hotel in Mumbai. The unedited footage of the interviews were what made him develop Hotel Mumbai along with co-writer John Collee. The filmmaker then spent over six months solely researching the film listening to stories of survivors.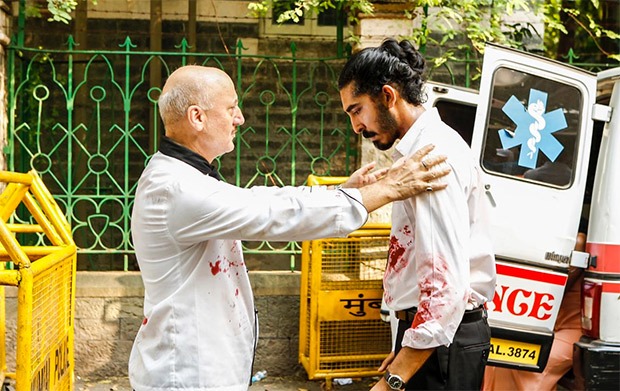 Maras says, "It all started when I Saw the docu Surviving Mumbai. And from there we spent months in Mumbai to research. We got access to transcripts, tapes, talking to survivors. it was important to be well-versed in what happened during the attacks. It was essential to get a real sense of the matters of the heart. Talking to people took a year. Months were spent interviewing people. We stayed at the Taj Hotel for a month while we interviewed survivors, cops and staff of the hotel to get a picture of what happened that night. This film is not a documentary. It was meant to be an emotional ride that makes one feel empathy. What if I were placed in the middle of these attacks? We wanted to see more than statistics and headlines. There are perspectives of the victims here largely."
Hotel Mumbai is all set to be released on 29th November across India with dubbed versions in Hindi, Tamil, and Telugu.
It won't be that easy for Karan Johar's Dharma Productions to offload any and everything on the OTT platform any longer. After the vicious flak Netflix has faced for premiere-streaming Karan Johar's Drive, there is reliable talk of stricter quality control on the content to be bought by Netflix for the Indian market.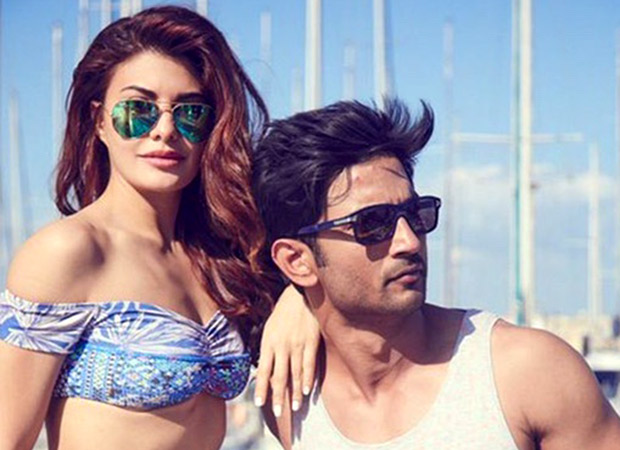 "Just because you are a popular filmmaker you can't be trusted to provide quality content. Netflix and Amazon have international standards to maintain," says the source.
Apparently Netflix included Drive in the package deal with Karan Johar "in good faith". "They never expected they'd be let-down like this. From now on the rules will change. Big names won't be let through the check post without being frisked," says the source.
Takht, Karan Johar's proposed take on the Mughal dynasty, has incensed none other than Kangana Ranaut's sister Rangoli Chandel who has publicly accused Johar of making Moghul invaders look sexy.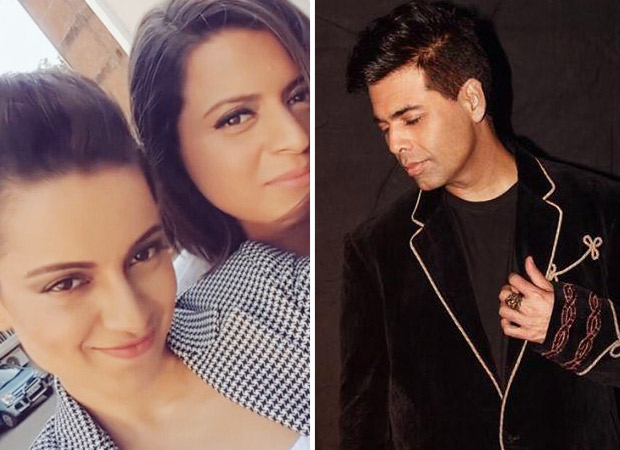 Calling Karan "dumb" Rangoli writes, "And now not surprisingly our dear Karan Johar is making a film on this cruel bloodline, he will depict Aurangzeb cruelty through his abs and sexual relationships…These dumb filmmakers need to be stopped from sexual depiction of historic characters, before they start their crying drama and claim that democracy is dead and bring international shame to the nation, I request authorities to ask them to submit their scripts."
While one cannot endorse Ms Rangoli's entreaty to "submit" scripts to "authorities" (last checked we still functioned as a democracy) there is some truth in her allegation of glamorizing and sexualizing the invader.
A major filmmaker who wishes to remain unnamed says the culture of glamorizing plunderers began before Takht. "Karan Johar came in later. We first had Sanjay Leela Bhansali portraying Aalluddin Khilji as a ferocious macho man in Padmaavat, wild and raunchy, a sexy anti-hero. Karan, as we all know, aspires to be another Sanjay Leela Bhansali. If Bhansali made Allauddin sexy, Johar will make Aurangzeb sexier, especially since Vicky Kaushal is portraying the Moghul invader."
The announcement of Anu Menon's film Shakuntala Devi starring Vidya Balan was made recently and has generated quite a buzz already. The film is based on the life of the mathematics genius, or 'human computer' Shakuntala Devi who was known for her ability to make incredibly swift calculations. The film also stars Sanya Malhotra playing Shakuntala Devi's daughter Anupama in the film. There's now an exciting addition to the cast. Actor Amit Sadh has joined the team and will be seen essaying the role of Anupama's husband and Shakuntala Devi's son-in-law in the film.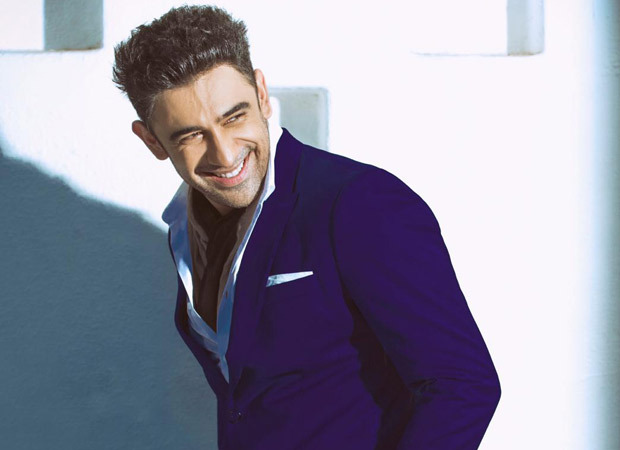 Speaking about the film, Amit Sadh says, "When I read the script I got to know so much more about the life of the incredible Shakuntala Devi. I'm very excited to join a cast featuring a powerhouse talent like Vidya Balan and the amazing Sanya Malhotra. I look forward to bring Ajay's character alive on the big screen."
The Sultan actor further went on to talk about his collaboration with director Anu Menon. He says, "I've been working with Anu for the last couple of weeks. I respect her craft and precision. Her way of directing and storytelling has enhanced my performance each day. She has helped me understand Ajay's character and narrative in context to the overall story in a very engaging manner."
Anu says, "Amit has such a credible and charismatic presence in the film that his character forms the perfect foil to the two women, Shakuntala & Anu. As an actor, he totally compliments the craft that Vidya and Sanya bring to the film. Working with him has been sheer joy, he gives in 1000% of himself and his passion is palpable and satisfying for a director."
The film is presently been shot in Mumbai after a detailed UK schedule. Produced by Sony Pictures Networks Productions and Vikram Malhotra and directed by Anu Menon, Shakuntala Devi will see a worldwide release in the summer of 2020.
Divya Khosla Kumar has added another feather to her cap. After directorial ventures like Yaariyan and Sanam Re, she has also produced Batla House and upcoming release Marjaavaan. She has now ventured into the sports arena where she has bought a team in the Tennis Premier League. Divya is elated and has announced that she has partnered with businessman Sneh Patel and now co-owns the Delhi Binnys Brigade in TPL. Divya who was born and raised in Delhi is super excited about this initiative.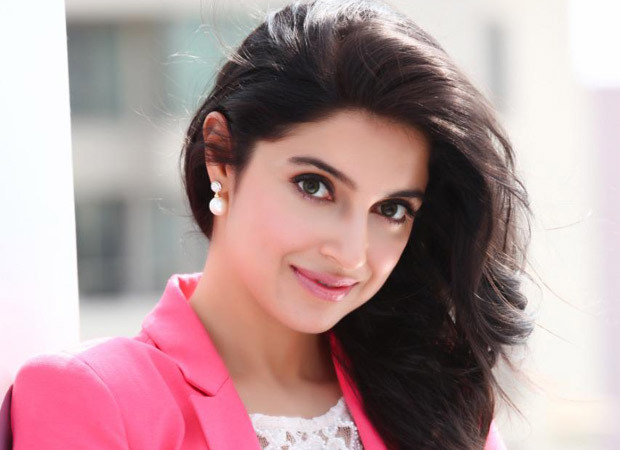 When asked about this Divya said " yes I'm happy to venture into Tennis Premier League…I try to involve myself in such initiatives that are for the larger good.TPL is not only promoting and encouraging Tennis as a sport but is also giving a boost to all our talented wheelchair players which I think is a great thing to do.."
Divya is paired opposite John Abraham in Satyameva Jayate 2 and when asked if she will be able to remove time for this from her filming schedule Divya laughed and said "You are forgetting I'm a mother and I'm a pro at multitasking. I will be there for my team in every possible way so that victory is ours in this season…my son is super excited too to catch all the matches."
Co-owner Sneh Patel is ecstatic that Divya is on board and he said. "on the player auction we have managed to get some top players like Ankita Raina and Saketh Myneni to play for our team..with a mentor like Aditya Sachdeva and a co-owner like Divya, I'm sure Delhi Binnys Brigade now has a good chance to win".
The League, which is in its second season, is founded by Kunal Thakkur and Mrunal Jain. Kunal said, "We are very happy to have a wonderful person like Divya on board and are looking forward to our next talent day which is going to take place in Delhi on 10th November."
Mrunal said, "Delhi Binnys brigade has been an important part of TPL since its inception and I wish them all the very best for the tournament."
Looks like the competition is getting tougher by the day for the second season which is going to be held this December at Celebration Sports Club..Divya is the forth celebrity to own a team in TPL after Leander Paes, Sonali Bendre, and Rakul Preet Singh.TPL is being conducted under the auspices of AITA and MSLTA and will see all the top players of India in Action.
Saif Ali Khan was merely 20 years old when he got married to actress Amrita Singh. The couple got married in 1991 and had two kids – Sara Ali Khan and Ibrahim Ali Khan. Saif recently spoke about how Amrita Singh helped him in shaping his career.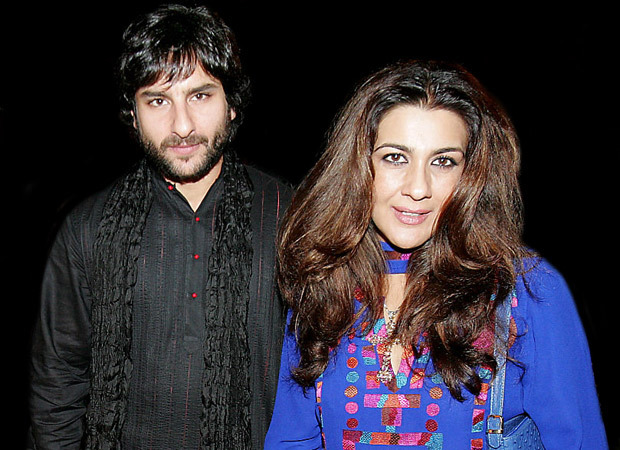 Saif Ali Khan said that he had run away from home and got married at the age of 20. He revealed that it was his ex-wife Amrita Singh who was the only person who taught him to take all of it (show business) seriously. She said to him that he can't hit the target while laughing at it. And that is how Parampara film happened to him.
Saif further revealed that it was Amrita Singh who gave him advice for the role of Sameer in Dil Chahta Hai. He was asking for advice from everyone on how to play the role and she said that he should do his own thing instead of asking others.
Saif Ali Khan, on the work front, will have two releases in 2020 – Tanhaji – The Unsung Warrior and Jawaani Jaaneman.
After 27 years, Anil Kapoor and Govinda are supposed to reunite in the sequel of their film, Deewana Mastana. The duo graced the finale of Nach Baliye where they announced Deewana Mastana 2.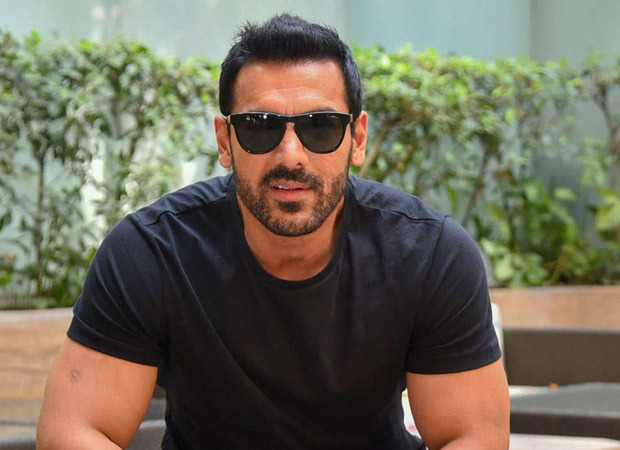 "Since Govinda and I have met after a long time, I would like to announce Deewana Mastana 2. This time we can have John Abraham too," said Anil Kapoor on the show.
But, John Abraham has denied being a part of it. The actor, who is starring in Pagalpanti with Anil Kapoor, said recently that Anil and Govinda were happy to see each other after a long time. He quipped that he was forced into it and he is not doing the film. John Abraham said that they said it out of love and that there is no truth to it.
Meanwhile, Pagalpanti starring John Abraham and Anil Kapoor along with an ensemble cast is set to release on November 22, 2019.
Chosen as the brand ambassador of the Rising Himachal Global Investors' Meet 2019, Yami Gautam reached Dharamshala yesterday to attend the two day summit on November 7 and 8. Hailing from the state and having her roots in Bilaspur, the actress grew up in Chandigarh before moving to Mumbai to pursue a career in acting.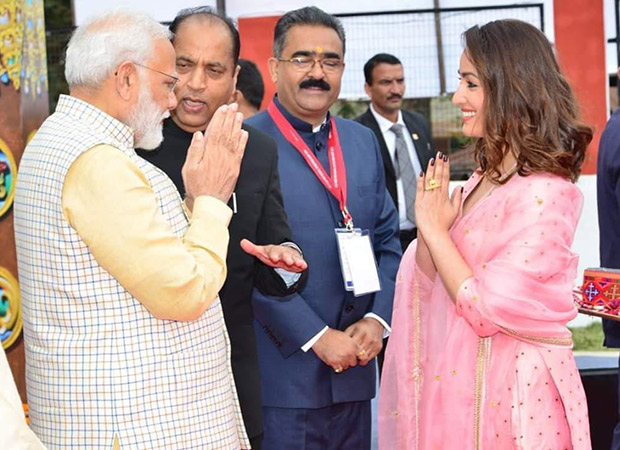 The event was graced and attended today by the Honourable Prime Minister, Mr Narendra Modi, where Yami met the PM earlier this afternoon at the event and the two exchanged pleasantries. Also in presence of the event were the Honourable Chief Minister of Himachal Pradesh, Jai Aram Thakur and Bikram Thakur, the Industrial Minister of the state.
Work-wise, Yami will be next seen alongside Ayushmann Khurrana and Bhumi Pednekar in Amar Kaushik's comedy-drama Bala. She is also a part of the romantic comedy Ginny Weds Sunny, opposite Vikrant Massey.
A day back, the trailer of Ashutosh Gowariker's much ambitious film Panipat hit the internet. Revolving around the third battle of Panipat that took place between the Afghans and the Marathas, the film features Arjun Kapoor as Maratha warrior Sadashiv Rao Bhau and Sanjay Dutt as Ahmad Shah Abdali, an Afghan king and the founder of the Durrani Empire. While Dutt's first look as well as the brief but powerful appearance in the trailer has garnered immense praise from all corners, it has also raised an alarm in Afghanistan.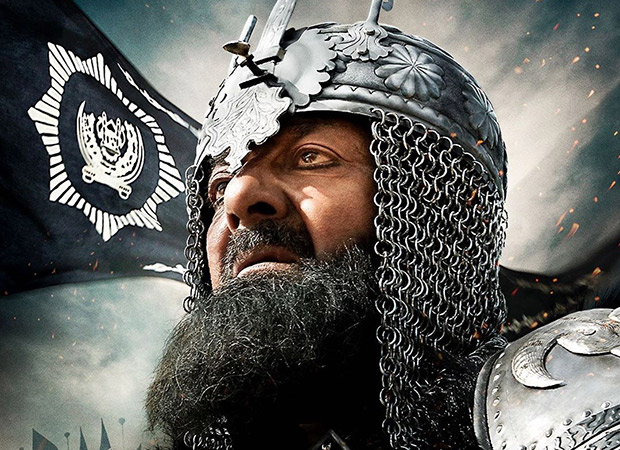 Fearing that Ahmad Shah Abdali's character might be misinterpreted, the Afghanistan embassy has asked to meet Information and Broadcasting Minister Prajash Javadekar. A letter was also sent to the Ministry of External Affairs.
"Since the film is related to former Afghan emperor Ahmad Shah Abdali, any insensitive/ distorted depiction of his character might provoke emotions of Afghans which could be unfairly exploited by others to adversely affect the trust and harmony that exists so well among the people of two countries," part of the letter reportedly read.
The third battle of Panipat, one of the most significant wars to have taken place in world history, was won by Abdali and troops.
Given that India and Afghanistan share various crucial strategic ties, the Indian Government is expected to respond to the letter and head for a discussion to take note of the concerns raised by the Afghan embassy.
With the recent release of Pati Patni Aur Woh's trailer, the team has garnered a lot of appreciation and praises for their performances in the film. However, a certain dialogue of Kartik Aaryan's monologue about marital rape did not sit well with the audience and the makers received a good amount of backlash for the same.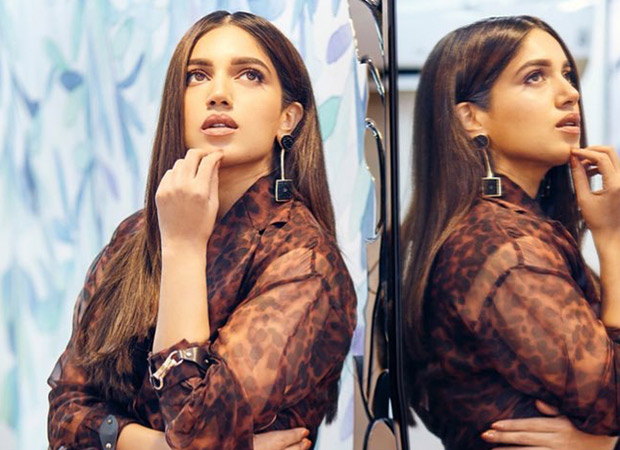 On behalf of the team, Bhumi Pednekar expressed her sincere apologies for hurting the audience's sentiments. Explaining that it was not their intention, she said that none of the team members belong to that school of thought or the ideology. She further explained how her projects have only been an attempt to narrow down the gender gap.
Slated to release on December 6, Pati Patni Aur Woh is directed by Mudassar Aziz.
Rohit Shetty and his love for high-end cars is known to all. We've already seen the usage of cars in his films. The filmmaker's love for cars doesn't just stay till movies. Recently, he purchased a bright yellow Lamborghini Urus which costs a whopping Rs 3 crore.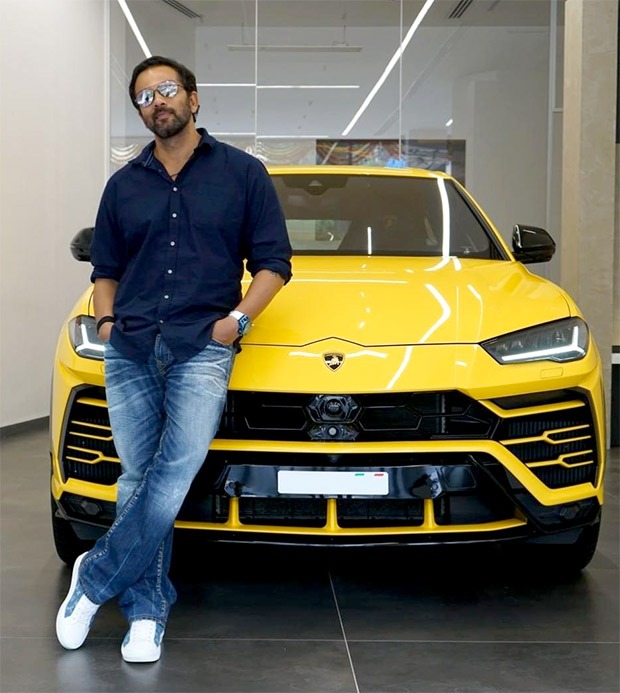 The Instagram handle of Lamborghini Mumbai shared a photo of Rohit Shetty posing with his new car. "An extraordinary car for an extraordinary personality. Lamborghini Mumbai delivers Urus to one of India's most successful filmmakers – @itsrohitshetty. The imposing design and versatile performance of Urus truly reflects his personality. With its distinctive silhouette with a dynamic flying coupé line, Urus is the perfect masterpiece he needed," read the caption.
The filmmaker already owns Ford Mustang, Range Rover Sport, and a Maserati GranTurismo Sport.
Meanwhile, on the work front, Rohit Shetty is busy with the shooting of Sooryavanshi which is set to release in March 2020.
One of the USPs of the Dabangg franchise is the song Tere mast mast do nain and its follow-up 'Tere Naina Bade Dagabaaz' in the sequel, both sung by Pakistan's much-respected Ustad Rahat Fateh Ali Khan. But now with relations between India and Pakistan deteriorating rapidly and seeping down to cultural exchanges as well, the Dabangg producers Salman Khan and Arbaaz Khan and the song's composers Sajid-Wajid have no choice but to replace the original Pakistani voice.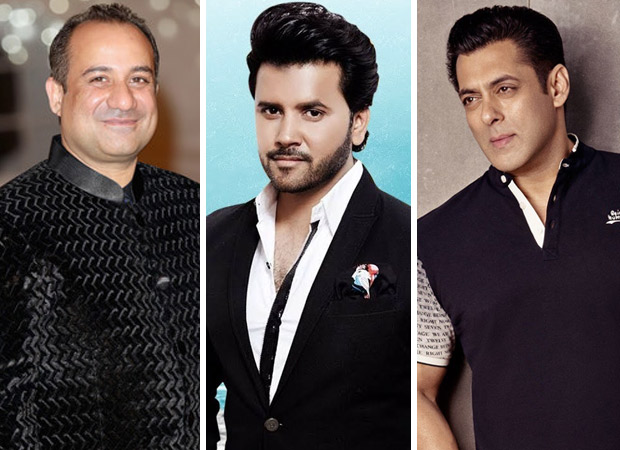 Speaking exclusively to this writer Wajid (one-half of the composers Sajid-Wajid) reveals, "Yes we replaced Ustad Rahat Fateh Ali Khan's voice with Javed Ali." Javed who has sung some big chartbusters in recent times like 'Kajra Re' (Bunty Aur Babli), 'Nagada' (Jab We Met) and 'Galat Baat Hai' (Main Tera Hero) was seen as a natural replacement for the formidable original. Says composer Wajid, "This decision was unanimous. When it comes to the country, nothing else matters. We would be willing to sacrifice even our lives to protect our country. How does sacrificing a singer matter? And we don't even see it a sacrifice."
Wajid wants to make it clear that this move to remove Rahat Fateh Ali Khan is not to be taken personally. "We have the highest regard for him. He is an enormously talented singer. Many of his fans regard his song in Dabangg and Dabangg 2 to be the best he has sung in India. And we're proud of those songs. Lekin ab kya Karen? Halaat hi kuch aise gaye ho donon mulk ke beech. We respect individual talent from every part of the world. Bollywood welcomes talent from all over the world. In fact we are often hospitable at the cost of our own talent. But now things have changed. We have to shut all doors and windows between the two countries. We can't exempt cultural exchanges from the ban on Pakistan."
Wajid says Javed Ali has done full justice to the song in Dabangg 3. "Javed is a great voice. We don't need talent from anywhere else. We have the some of the greatest talent here."
Arshad Warsi made his way to the digital platform with the psychological thriller Asura for Voot. Currently, he is promoting his next film Pagalpanti. During the chat session, the actor revealed that he is a project coming on an OTT platform in which his character will be absolutely bizarre.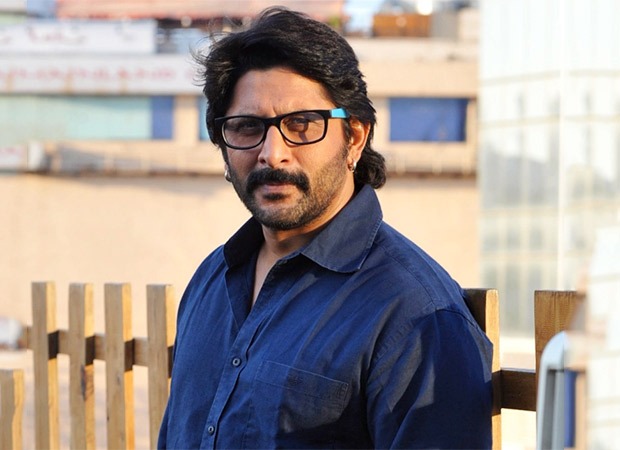 While he is yet to start the series, he revealed that it will be in comedy space. "As an actor, you want to do something outrageous which I always look forward to. I have got one that is outrageous, which I will be doing for Amazon. "You will be going nuts and think what I am doing? I would hate to do anything that doesn't entertain people, no matter what the genre is. It should be exciting and worth watching and not depress people. The actor further teased the series, saying it is. It is bizarre to another level. Amazon is also very excited. I have not done anything like that in my life. It is one of its kind that comes and then never comes again," he said.
On the work front, Arshad Warsi will be next starring in Anees Bazmee's Pagalpanti, alongside Anil Kapoor, John Abraham, Ileana D'Cruz, Pulkit Samrat, Kriti Kharbanda, Urvashi Rautela and Saurabh Shukla. The film will release on November 22.
Dabangg is one of the most profitable and entertaining franchises of Bollywood and no film of the series is complete without certain aspects. These include a 'Hud Hud Dabangg' song, an item number and a romantic track pertaining to Chulbul Pandey's wife Rajjo's 'Naina'. The first part featured Salman Khan wooing Sonakshi Sinha by singing the soulful track 'Tere Mast Mast Do Nain'. In Dabangg 2, he serenaded her with 'Tore Naina Bade Dagabaaz Re'. Both these songs were sung by Rahat Fateh Ali Khan, who also hence became a part of Dabangg-must-have list. However, in the third part, fans will have to give his voice a miss.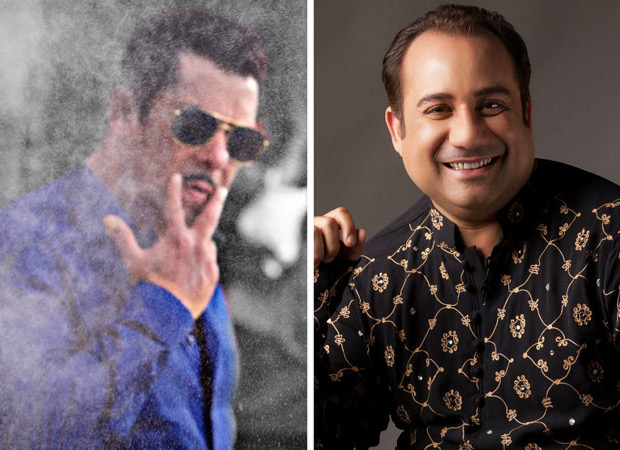 A source close to the project says, "Dabangg films' songs have been hits and the Dabangg 3 album is no exception. One of the reasons why the 'Naina' songs of part 1 and 2 worked so well is because of Rahat Fateh Ali Khan's melodious voice. Hence, Salman Khan got him on board for the romantic track of Dabangg 3 as well. The recording went well and everyone was happy with the outcome, including music director duo Sajid-Wajid. However, the tensions then increased between India and Pakistan. An unofficial decision was taken that the industry should stop working with singers from across the border. Since Rahat saab is a Pakistani, Salman and the entire team decided to drop his voice and replace it with that of another singer."
"The full audio of 'Tose Naina Lade' song will be out today and is expected to work big time, despite Rahat saab's absence," adds the source but refuses to divulge who replaced the voice of the legendary singer. However, the source tells, "Earlier a decision was taken to release the full audio of a song every three days. That's not happening but all audio songs of the film will be out this month itself for sure."